2018 Point Reyes Butterfly Count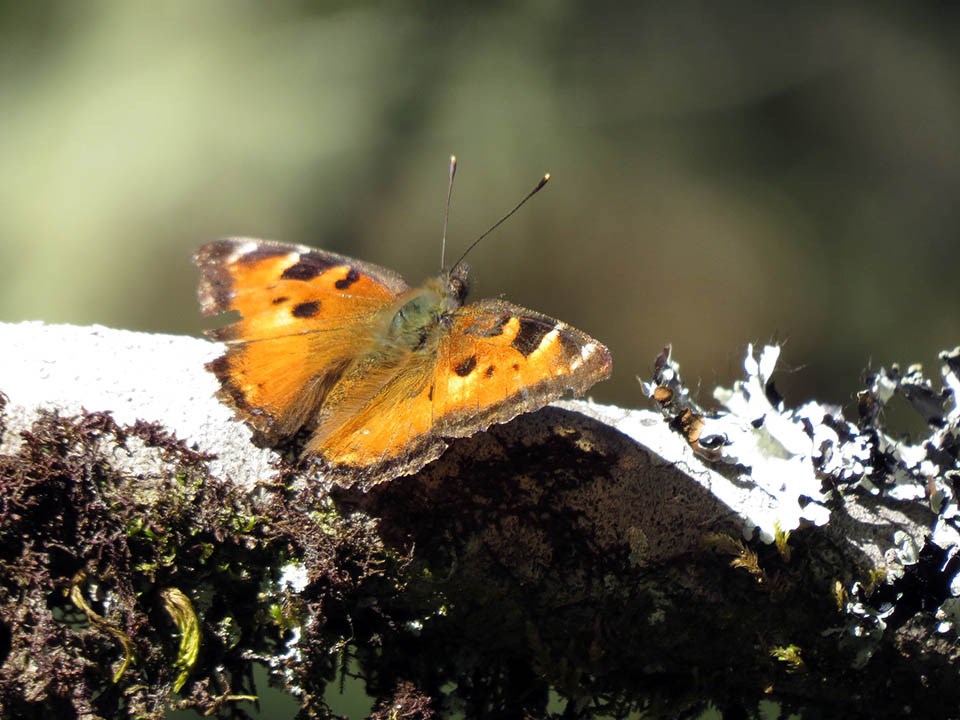 September 2018 - Each year since 2003, between 12 and 20 volunteers have gathered for the annual Point Reyes butterfly count. Like most good things in science, the count started at Point Reyes National Seashore with a determined scientist who wanted to know more. Park biologist Dawn Adams officially organized the first Point Reyes count while concurrently studying for her master's degree on the endangered Myrtle's silverspot butterfly at SFSU. Now, the counts take place every year right around July 4. The volunteer experts and naturalists split up into teams to count the butterflies along roughly 20 survey routes within a 7.5 mile radius of Mt Vision. The counts are sponsored by the North American Butterfly Association, which coordinates and manages data for hundreds of annual counts all over North America.
This year, the teams identified 30 individual species, which is within the high end of the normal range. Highlights included a coastal green hairstreak (which is usually only found in the area in the spring), a Gulf fritillary, which has not been observed at Point Reyes for several years, and the endangered Myrtle's silverspot. Most exciting was a huge irruption of thousands of California tortoiseshell butterflies. The tortoiseshells have been migrating through California, and happened to be in the Point Reyes area for the count. For more information, contact Ben Becker.
Last updated: September 28, 2018