Natural Areas Conference Offers Opportunities for Collaboration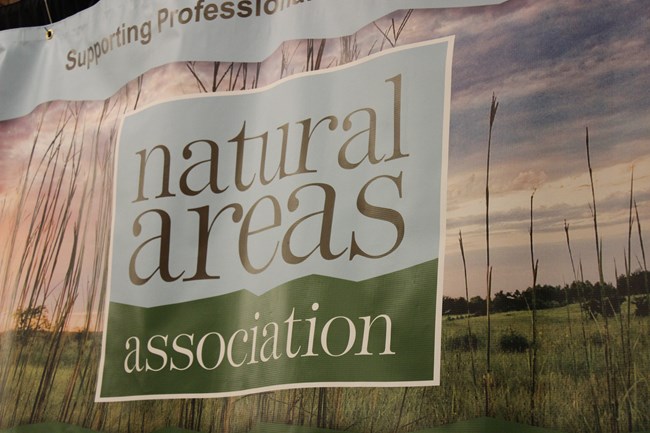 There was no place more appropriate than Colorado to host the 2017 Natural Areas Conference. Conference Chair and NPS Invasive Plant Program Manager Terri Hogan acknowledged Colorado as a "progressive state when it comes to conservation and protection of open space." The Natural Areas Conference (NAC) spanned four days in October 2017. In addition to addressing issues faced by on-the-ground land managers, the NAC paid tribute to the more than 43,000 acres of natural areas spanning the city of Fort Collins, the event's host city, and 47,000 acres of protected open space in Larimer County, the county in which Fort Collins is located.
Kicked off Oct. 10 by Hogan, the conference celebrated the partnerships and collaborations across conservation agencies and organizations that facilitate successful landscape scale conservation efforts. It also celebrated the connection the public has to their communities' open spaces, parks, and other natural areas.
"From the opening to the closing plenaries, we will delve into issues facing the conservation community, the challenges of managing natural areas, and creative approaches to addressing all of these collectively and successfully," said Hogan in her welcome speech.
The conference ran through Oct. 12, and had nearly 400 registrants from across the United States and internationally. Attendees could choose from 10-11 concurrent sessions and by the close of the conference 168 oral presentation were given.
Speaking of Colorado's vast amount of open areas, a conference here would not be complete without field workshops to some of the state's best spots for communing with nature. Many participants attended trips to Rocky Mountain National Park and Soapstone Prairie Natural Area and Red Mountain Open Space (just an hour north of Fort Collins). Soapstone especially has played a key role in conservation, seeing the recent reintroduction of bison and the black-footed ferrets.
In keeping with the National Park Service and Natural Areas Association's goal to mentor the next generation of conservation stewards, this year's NAC provided opportunities to inspire future generations of natural areas stewards. Some of these sessions focused on students:
A panel of six conservation professionals representing city, county, state, and federal agencies and academia,

Training to best use USA Jobs,

Pathways for entering into conservation careers.
But more than students found inspiration at the 2017 NAC. As the conference wrapped up, even those in long-time conservation careers found their passion for natural areas renewed. Greg Aplet, Senior Science Director of The Wilderness Society, moderated a series of case studies of successful conservation efforts related to the overall theme of Working Beyond Boundaries that, three decades ago, were viewed as unpopular or were even rejected as unlikely to succeed. In each of these cases, it was thanks to small, critical protected areas that larger landscapes were able to be protected.
Find out more about these case studies or about the N atural Areas Association on its official website.
Last updated: November 2, 2017