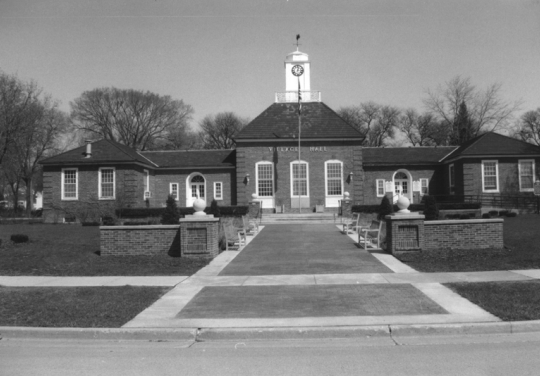 Greendale Historic District:
Greendale, Wisconsin
One of three government-sponsored "greenbelt" communities built during the Great Depression, Greendale represents highly significant aspects of New Deal housing policy that, in tandem with innovative financing reforms, set the stage for the postwar suburbanization of American cities. It is considered an "idealized" model of American garden-city planning, and is notable for its application of the Neighborhood Unit Plan, innovative techniques for grouping small houses and principles of landscape design. Distinctive are the integration of formal and informal design, spacious parks and open space, inclusion of garages in 90 percent of the homes, and separation of vehicular and pedestrian circulation systems.