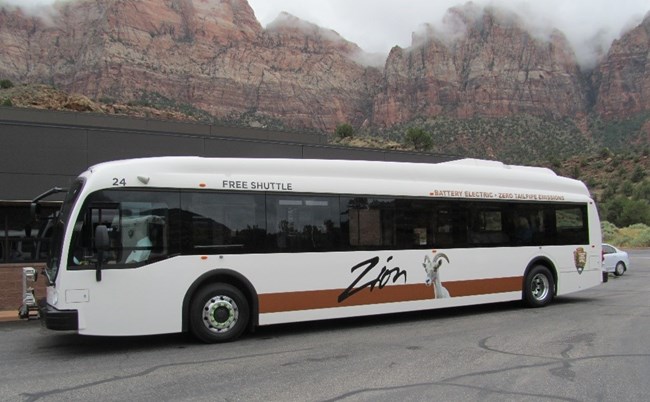 Visitors to Zion National Park will soon be able to explore the park by way of their new, battery-electric transit buses.
Since 2000, the Zion Canyon Transportation System has led by example, showcasing new and innovative transportation technologies. First, with a fleet of 30 propane-powered, low emission buses, along two shuttle routes, one within the national park and one through the Town of Springdale; and now, the latest electric fleet. Over the next few years, the park's
new fleet
will include 26 battery-electric buses and 27 charging stations to replace the current legacy transit fleet.
The Zion Canyon Shuttle system is a vital connection to rural Utah communities and helps improve quality of life and access to tourism-related economic opportunities. Furthermore, visitors to the fourth most-visited park in the National Park System can expect to experience safe, clean transportation, parking for private vehicles, and bicycle and pedestrian facilities in both Zion National Park and gateway communities. These shuttles – and others across the National Park Service – are part of a growing lower-emission fleet that will reduce greenhouse gas emissions, improve air quality and contribute to preserving resources in Zion's – and other park sites' – sensitive ecosystem for future generations.