Article
Turning Obstacles into Opportunities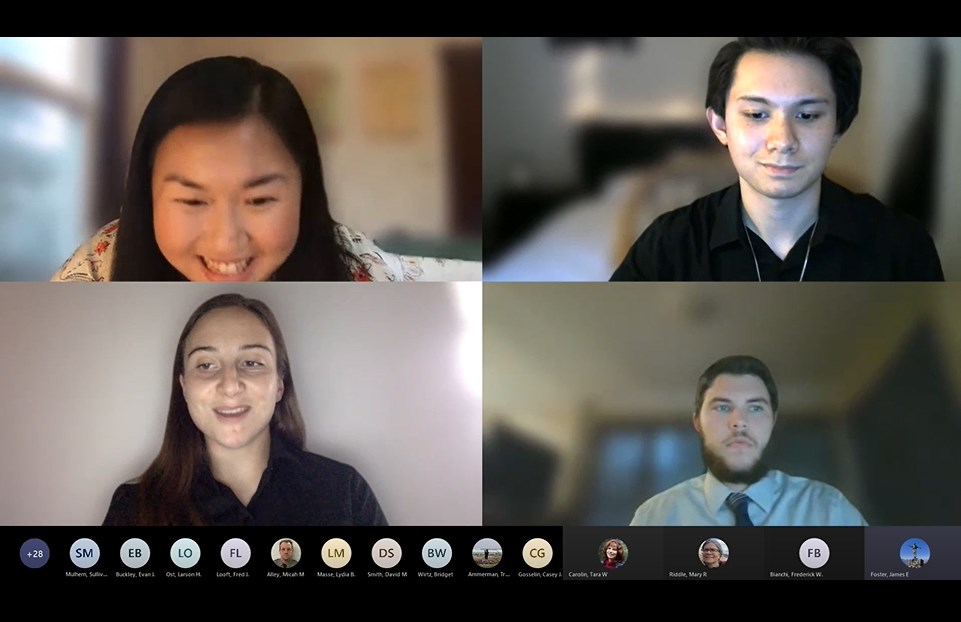 Regardless of what they signed up for this year, junior-year students from Worcester Polytechnic Institute (WPI) in Massachusetts are taking a crash course in adapting to change. Normally, they would be relishing the memories of eight weeks spent off-campus, immersed in exciting new surroundings. 2020 has turned out to be a little different.

As part of their junior year, students at Worcester Polytechnic complete research projects at one of WPI's 50-plus project centers across the globe–Glacier National Park being one of the newest project centers that WPI students can choose from. This research project, the Interactive Qualifying Project (IQP), is an interdisciplinary, immersive team research experience. It's part of Worcester Polytechnic Institute's standard curriculum and sets WPI apart from other schools. The goal, explains WPI professor and Glacier Project Center advisor Fred Bianchi, is for almost 100% of students to go off campus.

About ten years ago, Bianchi was kayaking in Acadia National Park when he thought, "I should start a project center here!" He established a project center at Acadia's Schoodic Education and Research Learning Center in 2010, giving WPI students the opportunity to work in the park for two months as part of their IQP. This project center quickly became a hit with students. Given its success, Bianchi wanted to branch out to other national parks with Research Learning Centers. He got in touch with Tara Carolin, Director of the Crown of the Continent Research Learning Center at Glacier National Park, and set the wheels in motion.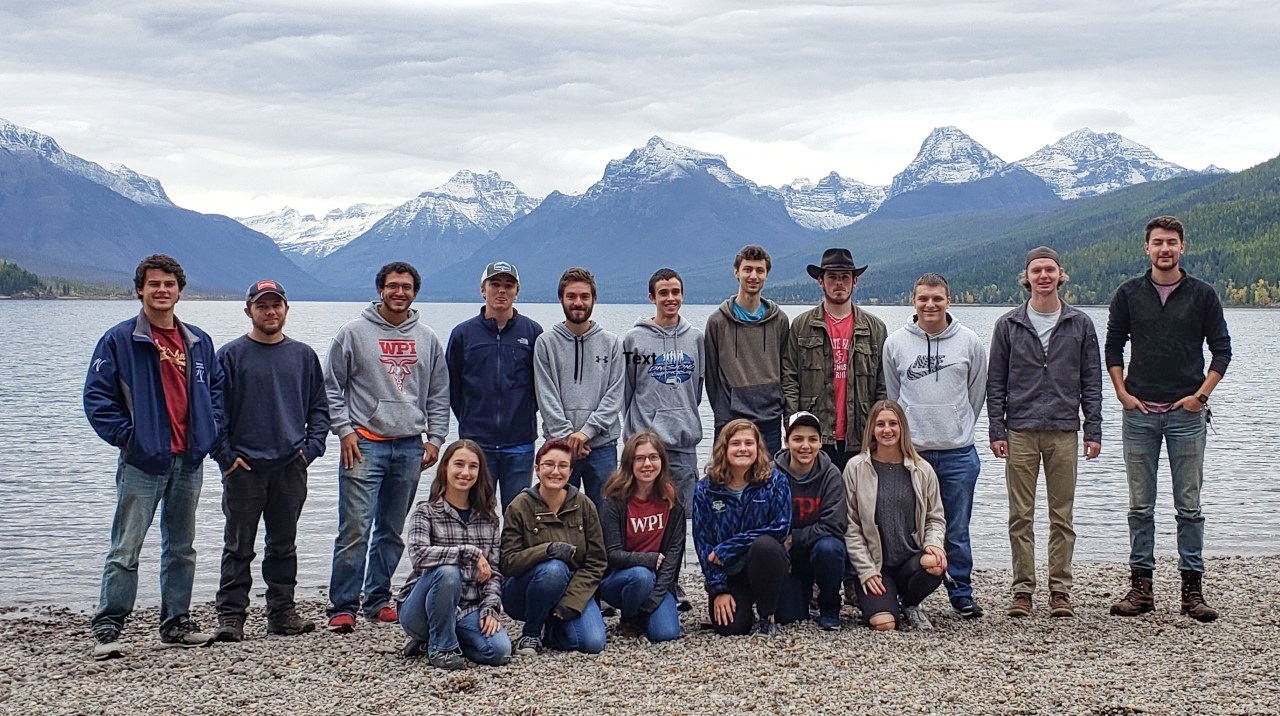 Bianchi brought his first group of WPI students to the park in 2018 and the project has continued since. After Carolin works with Glacier's Leadership Team to identify suitable research projects, Bianchi advertises projects to students in the fall. Teams are put together based on student interest and experience. After winter and spring IQP preparations, students go on summer break. In the coming fall, they travel to their project sites for two months of onsite research.

That first year at Glacier wasn't without challenge. The Howe Ridge Fire had West Glacier under a fire evacuation warning when WPI students were supposed to arrive. Changing gears quickly, students spent the first month of their field research testing out their projects at Acadia National Park, arriving at Glacier a month later when the fire danger had passed. In 2019, Bianchi was able to bring 24 WPI students to Glacier for a full eight-week term.

"It's amazing to see how the students thrive when they're here, says Bianchi. "When I advertise this project center, I emphasize the fact that you need to be resilient, you need to enjoy conservation, and enjoy the outdoors. And not one student was not taken by this environment. They're blown away. All of a sudden you go from an image you've been looking at on your computer to being here. And it's just amazing for every student!"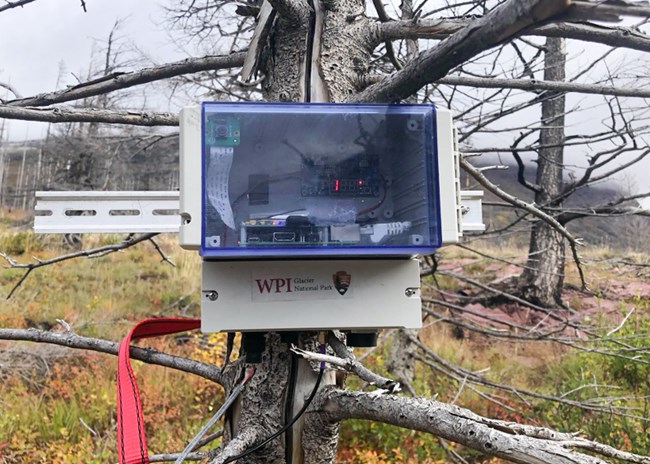 Last year, with a full two months onsite, students clearly benefitted from access to the park and in-person interactions with staff. "It certainly shows that the more that park staff puts into helping develop the project, the better product you get out of it at the end," says Carolin. Kyle Lang, a 2019 Glacier Project Center alumnus, echoes this sentiment. "I absolutely loved my project. I could talk about it for hours and hours on end. What was great about the park employees that we worked with was they were as passionate as we were about our project."
Many of the projects WPI students tackle have to do with congestion and visitor management. "It's one of the biggest issues we're facing in recent years," says Carolin, "I think that long-term projects for WPI students will involve helping the park grapple with managing the large numbers of visitors we are getting." For example, a 2019 team worked on developing webcams connected to cellular antennas to monitor traffic congestion in parking lots and pullouts along the Going-to-the-Sun Road. Carolin recognized how valuable these students were when the team, after finding out the price of buying webcams, decided to build their own, at a fraction of the cost. "That's when I realized that we're working with exceptionally high-caliber students here!" recounts Carolin.
Other projects focused on congestion and visitor use include a mobile app that tracks visitor movements around the park, a noise analysis study, and a parking reservation system, among others. Not all projects focus on visitation. The Leadership Team also asks for help with fulfilling requirements of specific park programs. One of the 2020 WPI teams helped complete an annual report for the International Dark Sky Association as part of the park's Provisional Dark Sky Park status requirements.
When this year's WPI juniors received their assignments in December 2019 for the Glacier Project Center, they started the planning process as normal. Their spring term began in mid-March, right as Covid-19 developed into a full-blown pandemic. Shortly thereafter, campus shut down. Although some students were hopeful things might return to normal, by July, the decision was final—no student would be traveling off-campus for any project.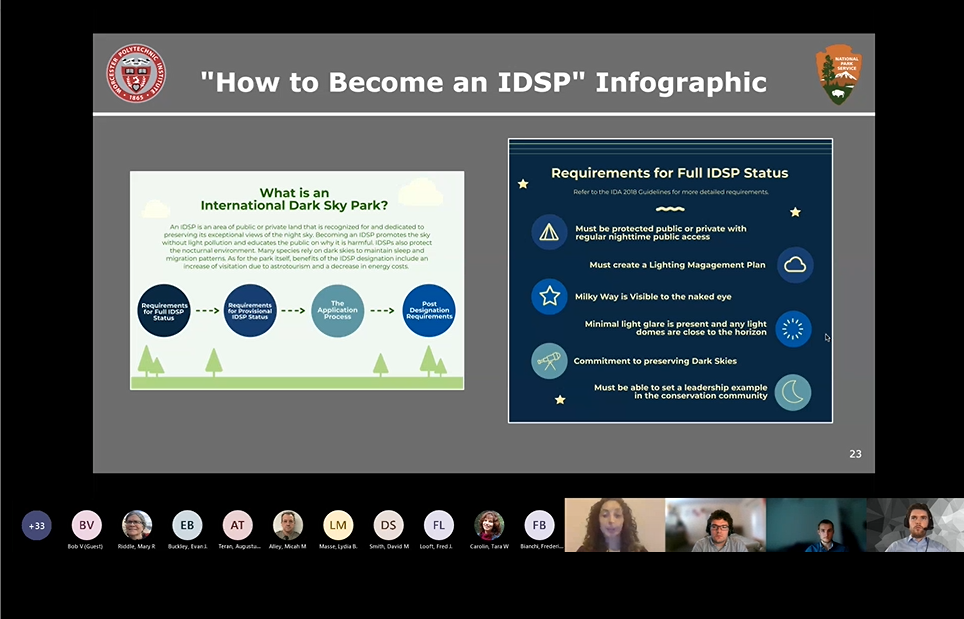 "I think we all had an inkling that we weren't actually going to be able to go to Glacier," says Nathaniel Meyer, a mechanical engineering student slated for Glacier in 2020. WPI students working at the Glacier Project Center conduct their fieldwork from August-October, but other project centers operate on different timelines. Meyer and his team watched as classmates who were set to depart in mid-March had their trips cancelled just days before departure. "School had already gone fully online a couple months prior to the July decision," adds Ezekiel Andreassen, a robotics engineering major from the same team. "It was clear that it wasn't getting better. At the same time, we had planned our project for being in-person—we had written out our methods and how we were going to research things in person. So, we had to adapt all of that once we found out."
"The bad part about it," says Bianchi, "is that onsite experiences like this change students' lives. I've had students call me ten years after they've been somewhere, and said, 'you know, when we went to London, or Rome, my life changed because of that.' It's an incredible experience. This year, we don't have that. So, they've had to make adjustments and refocus. But for the most part, all the projects are preserved, and the morale of the teams is still really high. They're still really excited about it, and they're getting great feedback from Glacier. And I think that's what it's all about, you know, that they feel that they're wanted."
Students from the WPI 2020 teams agree. While naturally disappointed at not being able to come to Glacier, they were able to anticipate the school's decision and adapt. In the face of disappointment and uncertainty, they regrouped and revamped their projects to be as effective as possible from a distance.
In some cases, these students had to shift the focus of their projects. One team's original plan to conduct a waste audit involved suiting up in hazmat gear and sorting through dumpsters. "Since we're not able to be onsite, we had to restructure that entire aspect of the project," explains Nathan Sarachick, a biology and biotechnology major. "Now, it's more about getting information out to visitors about sustainability and trying to reduce the amount of waste that goes into the park."
Another group was tasked with updating the park's seasonal employee orientation program. As the pandemic evolved and park operations changed in response, it became clear that orientation was not going to happen like it had in the past. "About the time the students started working on their project, we went into quarantine for COVID. The staff member they were supposed to work with was put on Incident Command and had no capacity to assist," explains Carolin. Rather than grind to a halt, the WPI team adjusted their project to focus on improving a workplace safety video—a mandatory part of orientation, and now more relevant than ever.
Despite the setbacks and uncertainty facing these students, their dedication to their projects, and to helping Glacier, remains clear. "I think I speak for all of us when I say that doing this project has got us all very excited about Glacier," says Bridget Wirtz, member of the dark sky project team. "I care a lot about preserving the environment and I thought this would be an amazing opportunity to work with the National Park Service and to really make a difference. It's definitely a place that we're all planning on visiting in the future."

Professor Bianchi acknowledges that this year is full of challenge. But he's watched his students meet that challenge and create opportunity from it, and it is why Bianchi remains hopeful that this partnership will last for many years to come. "These students are living in a world that's constantly evolving," he says, "and we're exposing them to problems that demand they evolve along with it. Our students need to know not only science and technology, but how their work intersects with our society and how it impacts people on a humanistic level. Working and researching in Glacier is critical to developing skilled, empathetic, confident, and experienced students—and in turn, members of our society."
Last updated: February 23, 2021