Article
West Coast National Parks Work with NOAA to Better Understand Ocean Acidification in the Rocky Intertidal and Beyond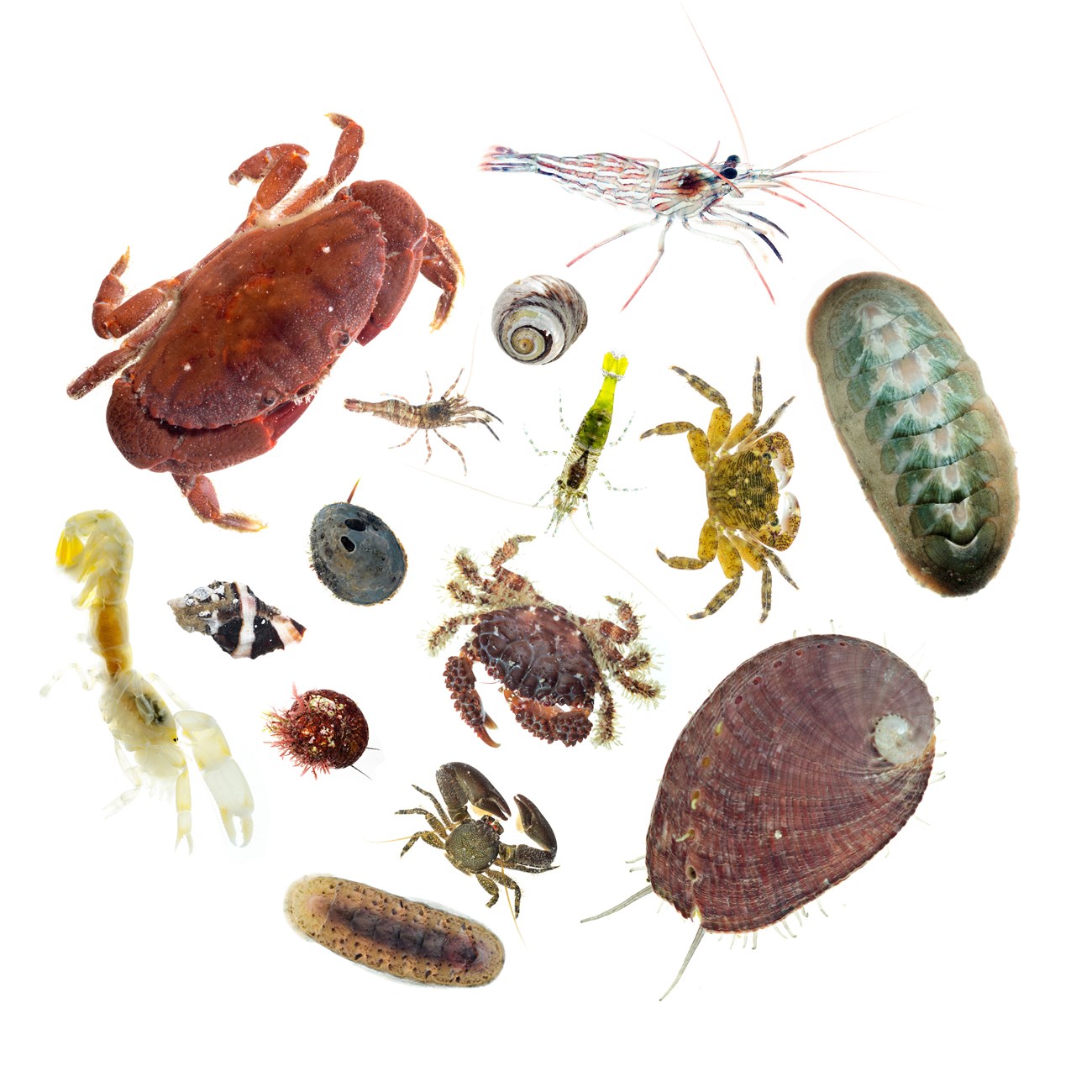 On the surface, the Pacific Ocean might look like one big, homogeneous body of water. In fact, ocean conditions vary in all kinds of ways. Sea surface temperature, for example, is usually different in different places. In the same place, it often varies at different times of year or from one year to the next. The same is true of ocean chemistry, including ocean acidification (OA).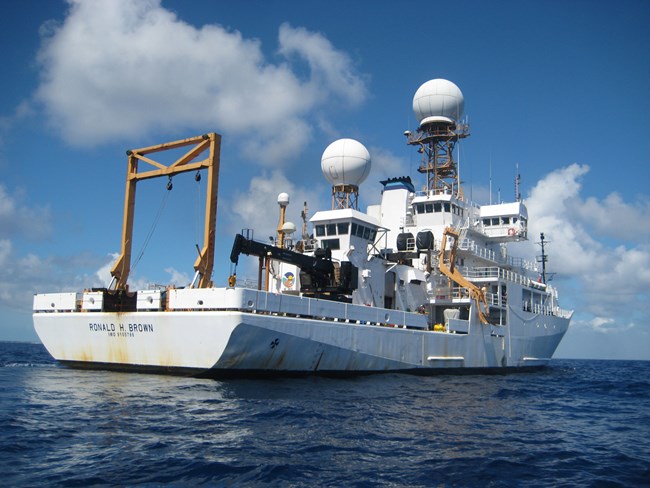 Like sea temperature rise, OA is a huge threat to marine life. But for now, it is harder to track remotely on a large scale. So this summer, seven West Coast national parks are teaming up with the 2021 National Oceanic And Atmospheric Administration (NOAA) West Coast Ocean Acidification (WCOA) Cruise. They'll collect water samples in-person to check several OA indicators. Their data will help paint the most detailed picture yet of OA conditions up and down the coast, from parks' rocky intertidal zones to dozens of miles offshore.
The National Park Service (NPS) and NOAA tested a similar collaboration for the first time during NOAA's 2016 WCOA Cruise. As scientists aboard the NOAA ship collected water samples offshore of Cabrillo National Monument and Olympic National Park, scientists at the parks collected samples from their intertidal zones. This time, scientists at Cabrillo National Monument, Channel Islands National Park, Olympic National Park, Point Reyes National Seashore, Golden Gate National Recreation Area, Redwood National Park, and Lewis and Clark National Historical Park will participate.

The 2021 WCOA cruise will head from north to south. Along the way, it will pause to travel along over a dozen established transects perpendicular to the coast. That will allow the scientists on board NOAA's Ronald H. Brown research vessel to collect water samples at different depths and distances from shore. Olympic will be the first park site it reaches in late June. When it gets there, the scientists at Olympic will have their sampling gear ready to go. Coordinating the timing of the sampling means the samples can be used to help decipher the spatial patterns of OA from the very edge of the shore, out to the sea.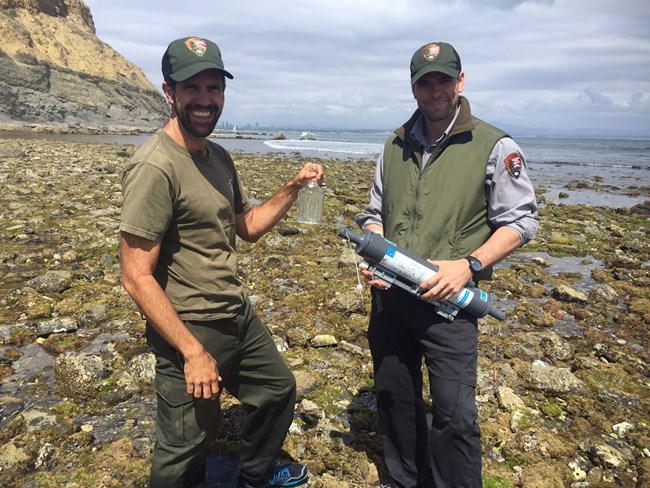 Other important patterns could emerge as well. That's because the scientists will be collecting data on other potential stressors like temperature and dissolved oxygen levels in addition to ocean pH. Abnormally high temperatures or low oxygen could worsen the negative effects of OA on marine life. Thus, the scientists will be on the lookout for patterns of overlap between more acidic conditions and those other stressors. They'll even be able to see how some marine life is responding to different combinations of stressors by checking for tiny sea snails called pteropods in their water samples. The abundance, diversity, and shell-condition of these creatures could all hold new clues about impacts to marine life more broadly.
For the NPS, the collaboration's findings may help answer key questions like, "Which parks' intertidal communities are at greatest risk from OA?" In addition, the participating national parks are part of an extensive network of rocky intertidal monitoring sites from Alaska to Mexico. Their OA sampling will provide a valuable link between the broader West Coast OA and long-term rocky intertidal data sets.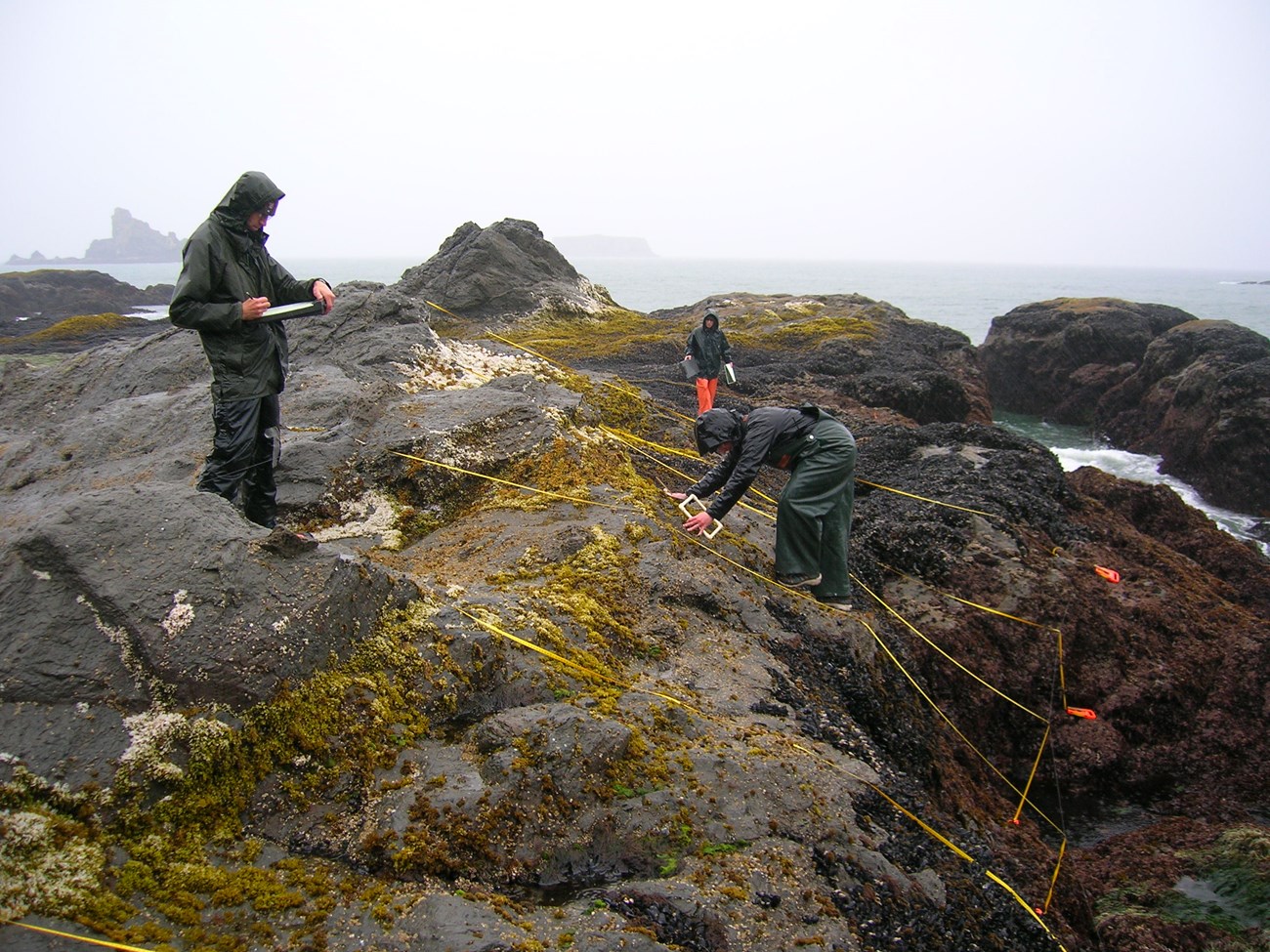 Of course, the West Coast is not the only place where OA is a concern for parks. It's also not the only region where NOAA and NPS will be working together this year. Stay tuned for more information about upcoming OA cruises collaborating with parks along the Gulf of Alaska, Gulf Coast, and East Coast.
Last updated: May 27, 2022