Wild and Scenic River

Reporting Cycle

Miles by Water Quality Classification

Listed Impairments

Sudbury, Assabet, Concord River

2016

Good: 0

Impaired: 30.7

Unassessed: 0

Mercury in Fish Tissue; Non-Native Aquatic Plants; Escherichia coli; Eurasian Water Milfoil, Myriophylum spicatum; Fecal Coliform; Phosphorus (Total)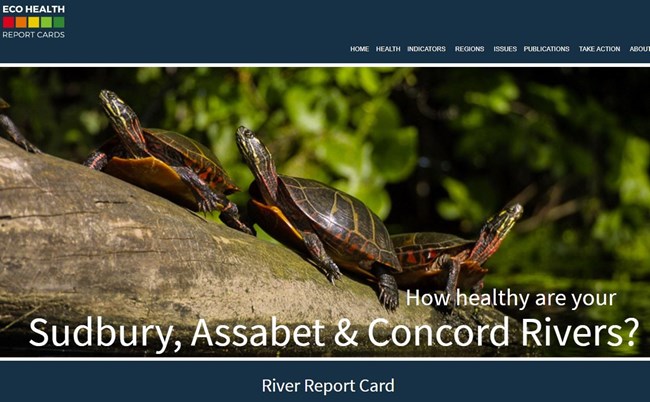 Wild and Scenic Rivers, like all rivers, are protected under the Clean Water Act, which requires states to establish water quality standards for waters within their jurisdiction. Every two years, states are required to report whether these standards are being met. In 2018, NPS compiled information from the most recent state assessments to identify the water quality status of all designated Wild and Scenic Rivers. Based on the information available at the time, NPS determined that roughly 44% of all Wild and Scenic River miles did not meet their water quality standards, with temperature, mercury, and metals being the most common causes of impairment. Want to learn more about Wild and Scenic River water quality? Read the full report found on the rivers.gov website here.

In order to assess the health and water quality of the Sudbury, Assabet and Concord Rivers, a Report Card was developed. In 2017, OARS, the watershed organization for the three rivers, brought together funding and 52 key stakeholders and technical experts to help create the first Sudbury-Assabet-Concord River Report Card. Guided by the University of Maryland Center for Environmental Science and OARS, the team of experts and stakeholders identified key indicators of river health and the data needed to measure the status of each indicator. The 2018 River Report Card showed all the Wild and Scenic segments receiving a grade of B, while the other segments received a grade of C to C+.


---