Article
Underwood Deviled Ham Cans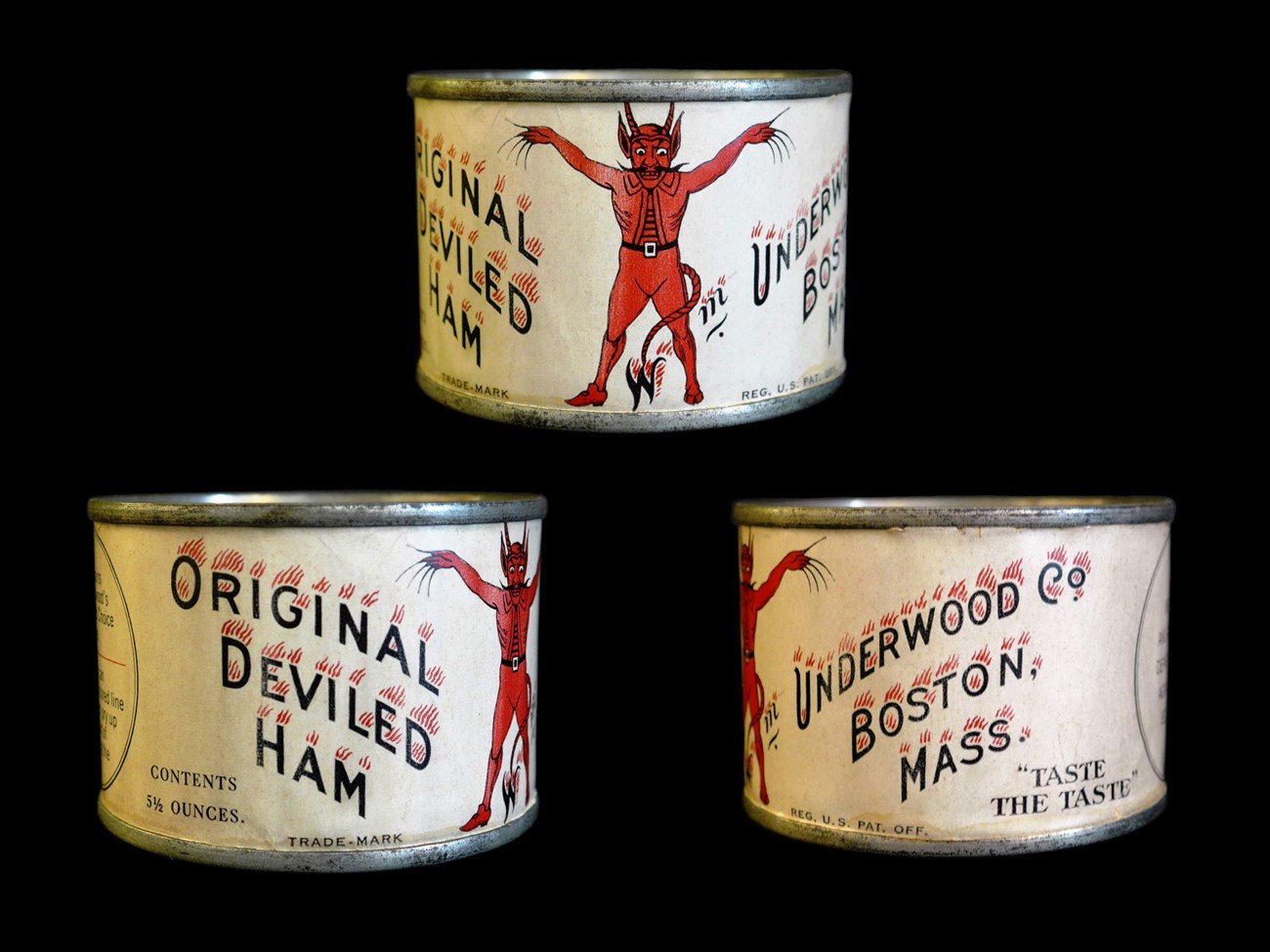 Sharp-eyed visitors to the John F. Kennedy National Historic Site might spot this object displayed in the kitchen. Stacked on the small kitchen table and the counter are several cans of Underwood deviled ham.
Deviled ham is ground ham mixed with spicy seasonings, such as chili peppers, cayenne peppers, or mustard. The William Underwood Company, founded in Boston in 1822, found success providing canned foods to the U.S. Army during the Civil War and to settlers who needed long-lasting food products for their trip west.
Underwood started producing deviled ham in 1868. In 1870 the company trademarked the devil logo used on the can, and it is now the oldest trademark for a food product still in use in the United States. The design of the devil has undergone significant change since the cans pictured above were made. As seen here, the original devil featured long black claws, one cloven hoof, and a fierce expression on his mustachioed face. The current incarnation presents a more congenial image replete with a happy grin and depicted in the act of giving a friendly wave.
These antique (empty) cans were provided for Mrs. Rose Kennedy by the William Underwood Company in the late 1960s to aid in her project to refurnish the house to reflect the year of President John F. Kennedy's birth, 1917.
Last updated: March 2, 2021