Study the two below images and complete the discussion guide questions below.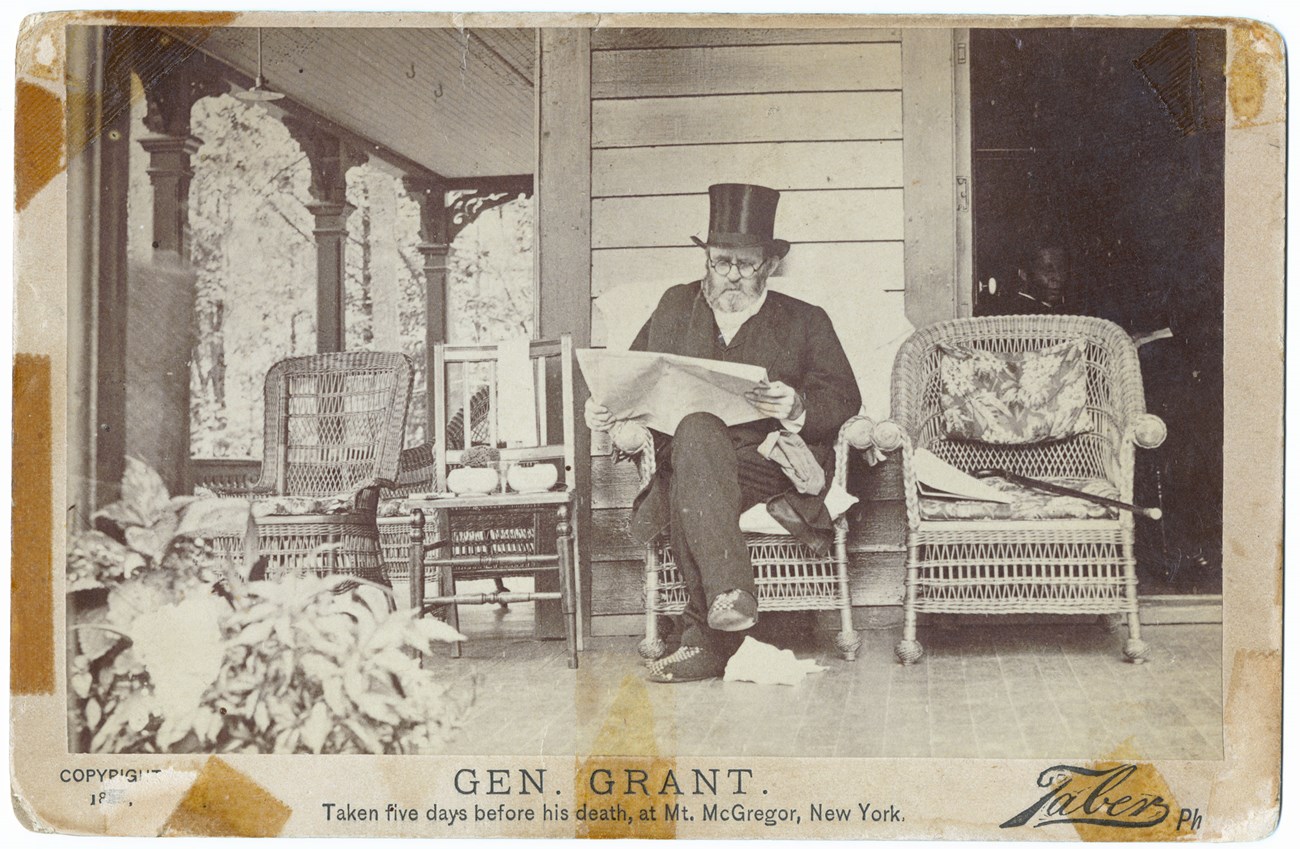 *Disclaimer:
This photos was taken by photographer John G. Gilman for the
Albany Journal
on July 19, 1885, four days before Ulysses S. Grant died at the age of 63. A reprint of the photo by photographer Issac Taber incorrectly labeled the photograph as being taken
five
days before Grant died. The Taber copy, seen above, is part of the collections at Ulysses S. Grant National Historic Site despite the misprint.
What is the first thing you notice about this image?

What story about Ulysses S. Grant do you think this image is trying to tell?

Why do you think it was important to photograph Grant before his death?
What is the first thing you notice about this image?


Why do you think this large mausoleum (a large building that houses one or more tombs) was constructed in Grant's honor? What does it say about the ways Americans perceived Grant's legacy at the time of his death?


Many historical figures are memorialized for their contributions to history. What historical figures have been commemorated in your community? How are they commemorated?


Why is it important to remember and memorialize people from the past?
This photograh discussion guide is part of the
Ulysses S. Grant's Life and Legacy: Teaching with Museum Collections Lesson Plan
.