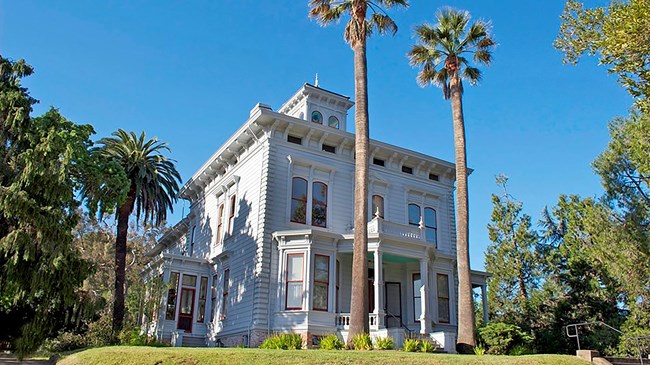 1. Check out our weather page!
Want to know what the weather will be like in Martinez, CA?
2. Wear Sunscreen
Much of the John Muir National Historic Site in nestled amongst the trees. However, summers in Martinez, CA can get hot and sunny. Be prepared with suncreen if you plan on exploring the grounds or hiking on Mount Wanda.
3. Tour the Strenzel/Muir home
Explore the multi-story Italianate Victorian House that John Muir lived in the last 24 years of his life.
4. Cell Phone Tour of the Grounds
Enjoy the day outdoors will using our cell phone tour that covers the main park grounds. Signs are placed along the path which include a dial-in number and information. Free to guests.
5. Have a Picnic! Pack in Pack Out.
There are three picnic table locations in the park. Enjoy a nice lunch under the shady trees. Enough room for families or those traveling alone.Please make sure you always take out what you bring in.
6. Self-Guided Tour Booklet
If you'd like to use a self-guided tour booklet, please request one from the staff at the visitor center.
7. Hike on Mount Wanda
Mount Wanda is part of the John Muir National Historic Site. The hike is more hills and less mountain, but can be a wonderul way to experience nature in the same way John Muir did. Make sure to wear sunscreen and bring bottled water. There are no facilities on the hike.
8. Bringing Your Pet
Pets are allowed in the park, but on a leash. Only service animals are allowed in buildings.
9. Become a Junior Ranger
Kids of all ages can become a Junior Ranger and earn their badge. Request one of our books at the visitor center.
10. Don't forget your Passport Stamp book
We have a NPS Passport Stamp for you park visit.