Article
The Five Falls of the Missouri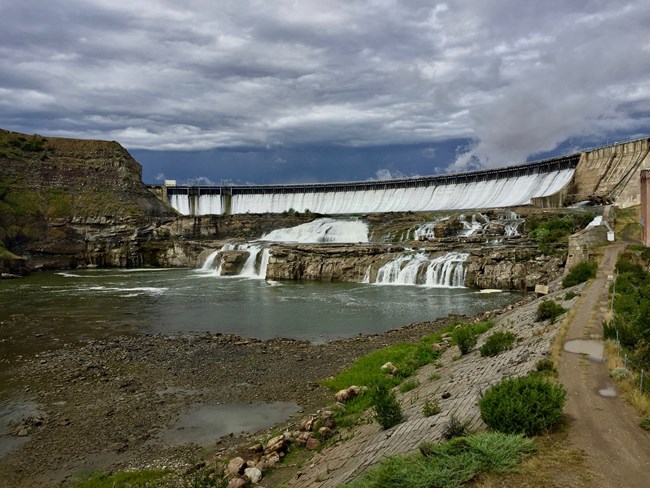 When many people think of the Great Falls of the Missouri River, they imagine one large waterfall. But Montanans proudly explain there are five separate falls of the great river, extending approximately 10 miles that drop the water level a total of 612 feet.
In upstream order (traveling east to west), they are:
• Great Falls, as named by William Clark, and also known as Big Falls. It is today the site of Ryan Dam, built in 1915.
• Crooked Falls was named by both Lewis and Clark in their journal entries. These falls are the only to remain in their natural state, with no dam.
• Rainbow Falls was originally named by Clark as "Beautiful Cascade," but was renamed in 1872 by an engineer of the Great Northern Railway. The Rainbow Dam was built over it in 1910.
• Colter Falls was named in honor of John Colter, a member of the Expedition. Unfortunately, the reservoir created by the Rainbow Dam submerged Colter Falls.
• Black Eagle Falls was originally named "Upper Pitch" by Clark but was renamed for the black eagle which built a nest in a large cottonwood tree on an island in the middle of the falls. Today, Black Eagle Dam controls the water flow, built in 1890. The dam submerged about 50% of the falls.
There are two additional dams in the area – Cochran Dam, built in 1958, and Morony Dam, completed in 1930.
Last updated: July 15, 2020