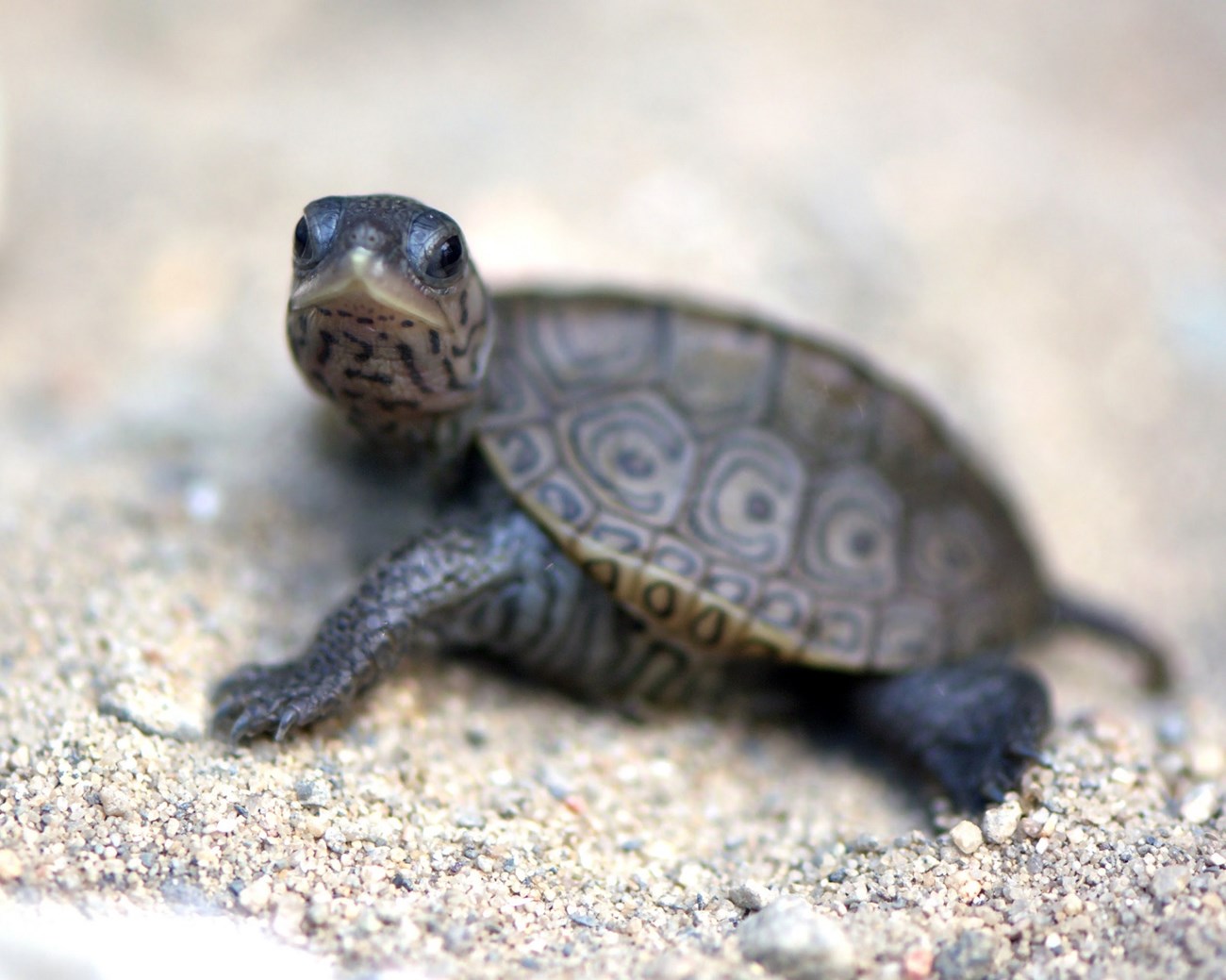 The diamondback terrapin is the only turtle in North America that is restricted to brackish waters, and is listed as threatened in Massachusetts and endangered in Rhode Island. Little was known about its population dynamics in the Taunton River until 2016 when the first season of the Taunton River Watershed Alliance (TWRA) terrapin study was launched.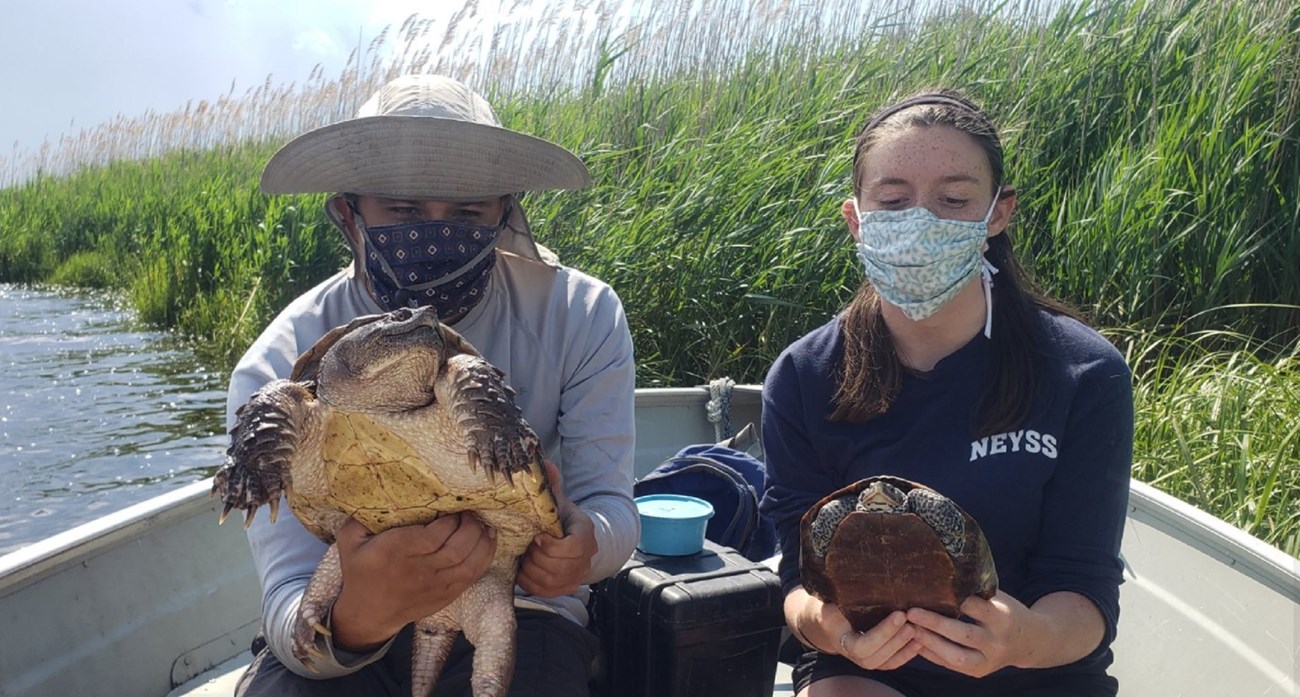 The study has gathered five years of seasonal data that provides crucial information for the conservation and management of the terrapin. Brian Bastarache, Chairman of the Natural Resources Department at Bristol County Agricultural School and Boardmember on the TWRA, has been spearheading this project with a team of volunteers and a seasonal field technician. "The terrapin had been documented in the [Taunton] River before, but no population studies or estimates had been done, so we had no idea about the demographics of the population. We wrote up a research proposal, sent it in, and the state was quite happy to have the work done - they loaned us some turtle traps to get us started before we could purchase our own," Brian explained.

Other groups have also helped keep this research going, including through a boat loaned by the Bristol County Agricultural School, and the support from local landowners.

"Our partnership with this neighborhood has been amazing. They have just absolutely embraced the turtle and terrapin nesting. Our first technician, Patty Lavasseur, was scouting locations to trap and she noticed what turned out to be the first breeding aggregation identified in the Lower Taunton River. So we identified a nesting area, and thankfully we had a very concerned neighbor who saw what we were doing and thought we were poaching turtles!" Brian continued, "So he called the environmental police and luckily the officer who responded called me and said, 'I think I'm looking at your stuff… but you gotta come see this guy's yard it's full of depredated turtle nests.'"

"We went down [to his house] and we are now protecting nests in this gentleman's backyard and taught him how to do it so they'll be safe. He keeps track of them when the females are done nesting or if they're spooked, he catches them and puts them in the garage in a bucket and we go pick it up," Brain explained.

"Now we're also working with them on the neighborhood beach. We've protected half a dozen nests last summer, and we thought we'd start small so we didn't take up the whole beach, but the residents want us to do more. The kids come down and help us. We weigh and measure all of the hatchlings, and of course the kids love the baby turtles. We have a couple of volunteers who run it, and they do an outstanding job. They check the nest cages every day."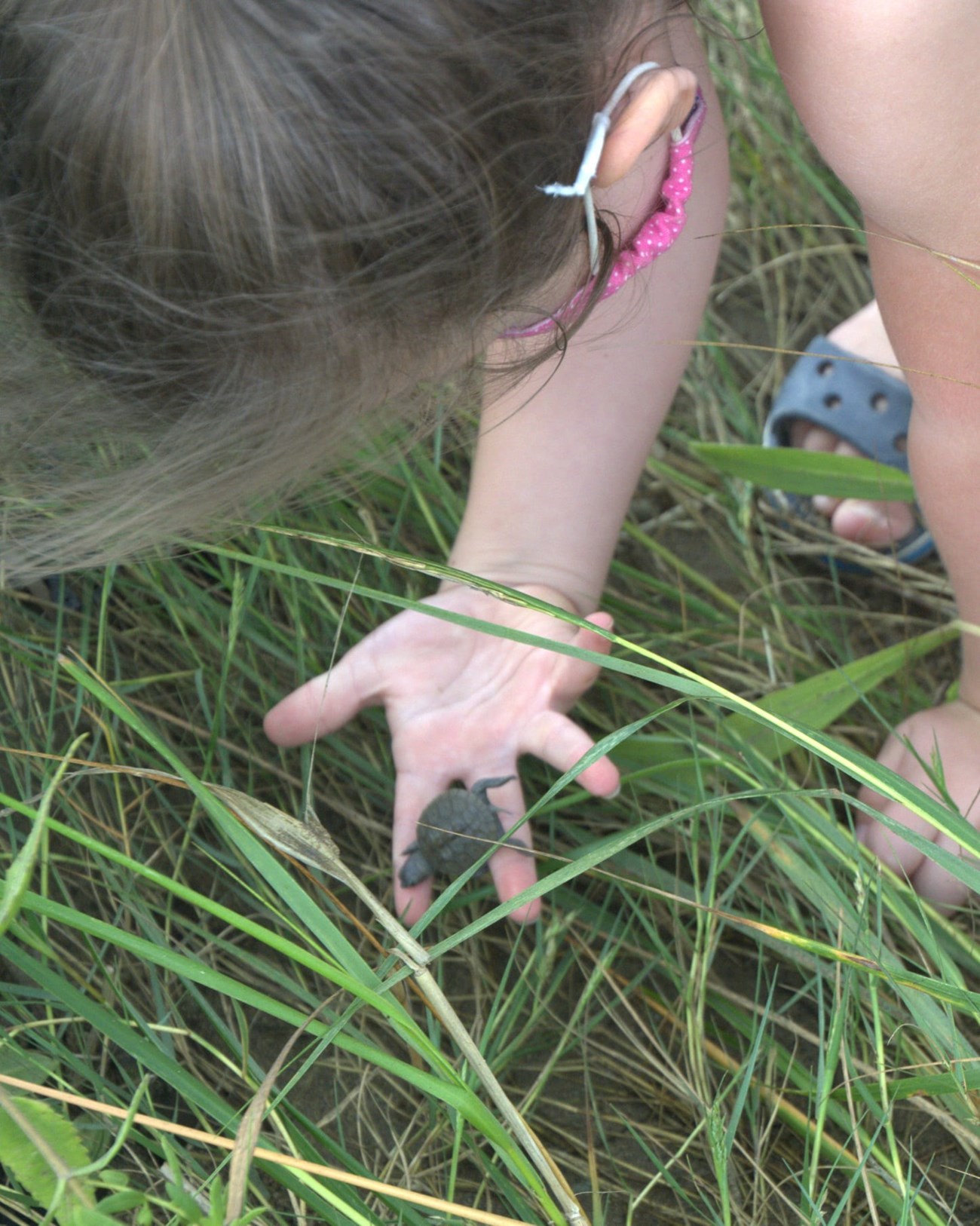 Brian is looking forward to a chance to do more educational opportunities in the future. "Now that we have this neighborhood who really digs this, we were planning to do a terrapin night, maybe even out on the beach and do an informative slideshow, but then COVID hit... We actually had two towns that we were going to do these terrapin slideshows, so hopefully when we can get back to normalcy we can ramp that up and have a terrapin night."To help further terrapin conservation, there are things everyone can do to help. Brian is passionate about herpetological conservation and outreach. Here is his list of five opportunities that he shares during outreach events:
Participate in the Massachusetts Herp Atlas. Through the Herp Atlas website, you can report any sightings of different species you see throughout the state.

Write to your state representatives and senators to let them know that you expect them to support conservation legislation of all types, including endangered species legislation.

Take care of your trash. Trash can attract turtle nest predators, such as raccoons, which can have detrimental impacts on the population.

If you have a large yard, leave an area of it dedicated to habitat space for turtles. This means to keep it in a more natural state, as perfectly-manicured lawns don't offer the kind of habitat turtles need.

Take your kids outside and let them learn about all the wonderful things nature has to offer.
"You don't know how cool your local resources are unless you go look at them," Brian stated.Oftentimes, when Brian and the school or the TWRA take out their ambassadors - non-releasable terrapins - people are surprised that they can be found right in their watershed. "Terrapins are pretty striking, so they look at them and ask, 'That lives around here?!' and we say 'Yes, it does!'""There are some amazing things right in your backyard if you go look. And you gotta go every day, because you may not see it today or tomorrow, but on that tenth time you might see some pretty cool things."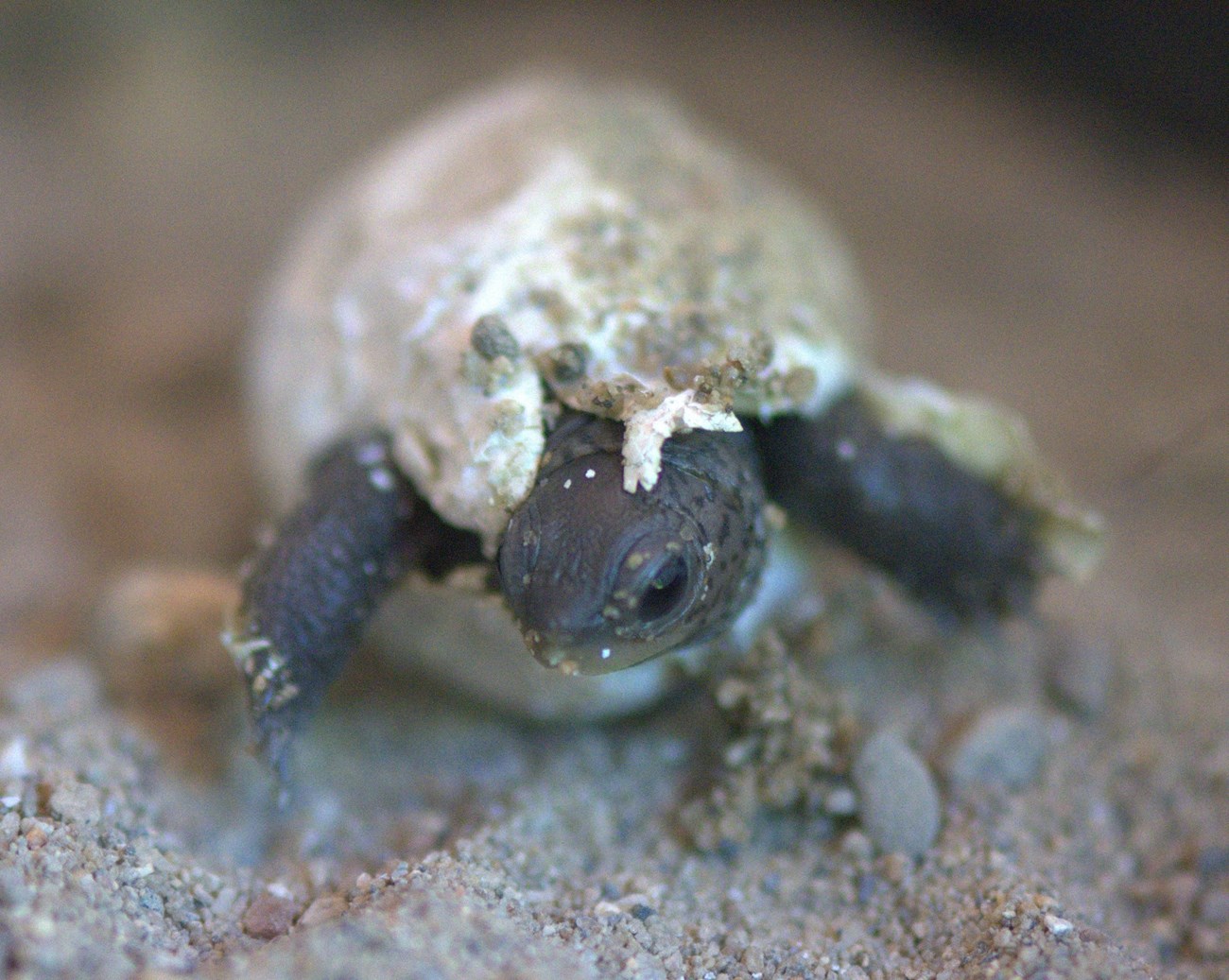 ---