Article
Sudbury, Assabet, and Concord River Conservation and Outreach
According to American Rivers, "the impacts of climate change will hit rivers and river communities first and worst, in the form of increased droughts, floods, and waterborne diseases." While these issues may seem daunting, rivers can also be a part of the solution. Which is why many municipalities in Massachusetts are spearheading efforts on climate resilience.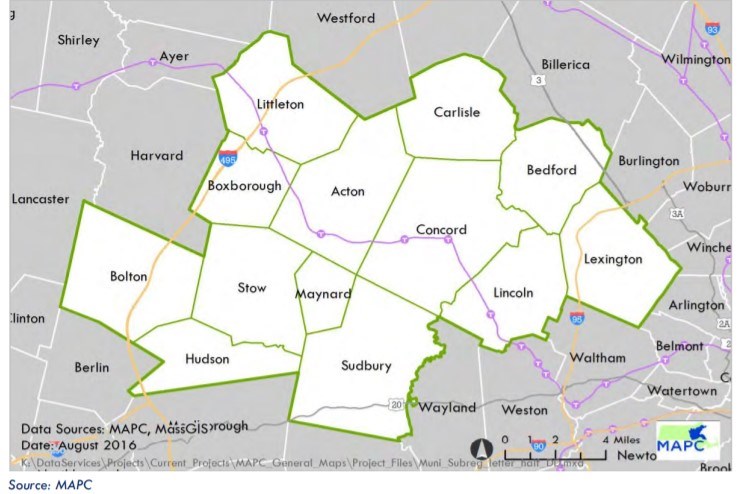 A coordinated planning and mapping effort on climate issues takes a little MAGIC. The Minuteman Advisory Group on Interlocal Coordination (MAGIC) is a group of thirteen municipalities located northwest of Boston that collaborate to address issues of regional concern. MAGIC, a subgroup of Boston's Metropolitan Area Planning Council, recognizes that climate change poses threats to the social, economic, and environmental well-being of the region, and focuses on issues including transportation, economic development, and conservation of natural resources.

With most of the MAGIC region in the Sudbury, Assabet and Concord Wild and Scenic Rivers' watershed, organizations such as OARS, the watershed group for these rivers, is able to participate in MAGIC planning. OARS and the U.S. Geological Survey have streamflow and water quality monitoring that equip the region with data and allow for management with an eye to climate resiliency.

Alison Field-Juma, Executive Director of OARS, says that the idea of addressing climate resilience on a watershed-wide basis is being welcomed by local communities. "The state-run municipal vulnerability process has been going on for several years and almost every community in our watershed has done a municipal vulnerability preparedness plan. Now they're in the process of implementing it with the support of state-funded action grants. There were seven action grants in our watershed to address tree planting, flooding, dam removal, lake management, stormwater financing, culvert placement and stream restoration."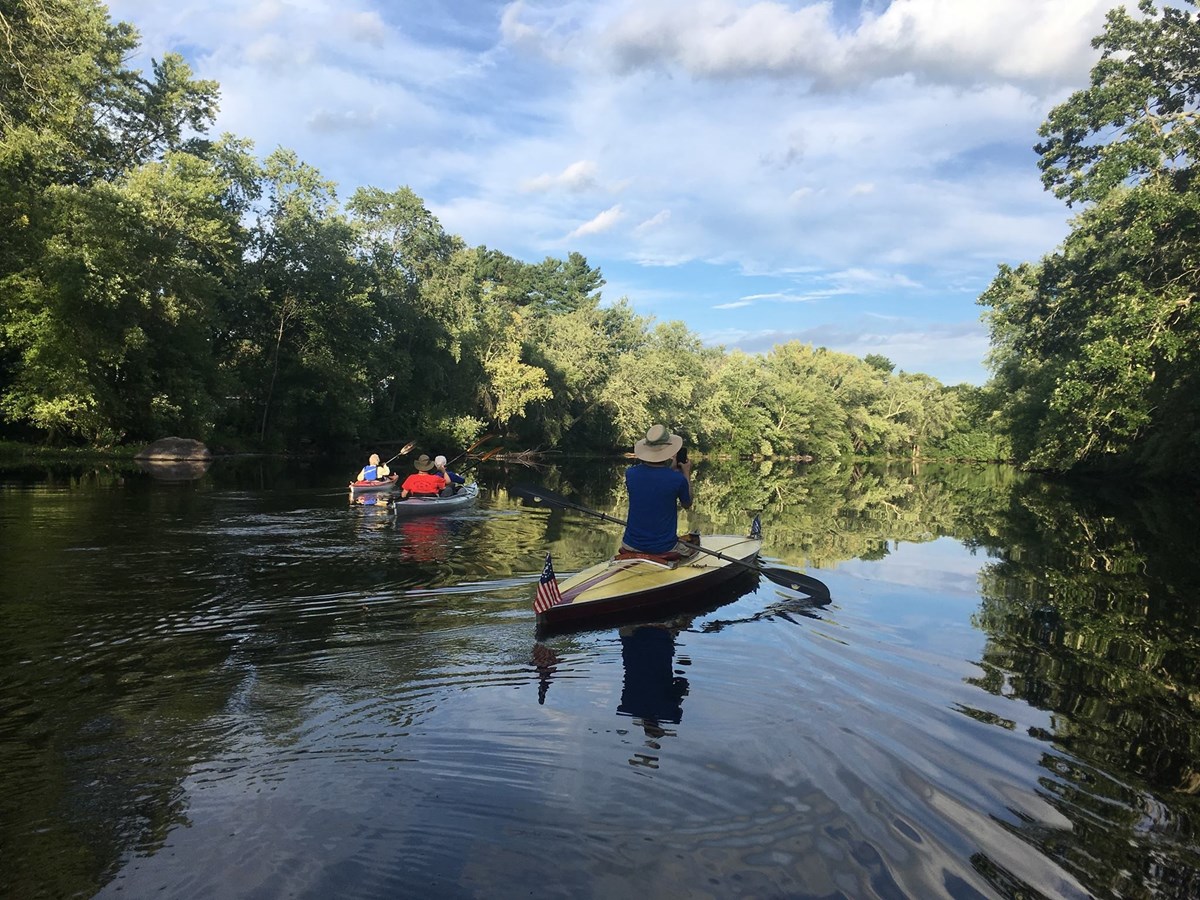 "These State action grants provide significant funding. It's great because a few years ago you had to convince people about climate change and the need to prepare. These town-led Municipal Vulnerability Preparedness meetings brought together all the stakeholders and started with the basic assumption that climate change is happening, and then drilled down into what key vulnerabilities were so that we won't get hurt as badly," Alison noted.

"The identified vulnerabilities varied, each town is different. Invasive plants and animals were brought up--[towns] are worried about their forest trees dying, and about forest fires," Alison explained. "The plans are municipally-based, and we believe that a watershed-based approach would be useful. We are working on forming a watershed-based coalition to build climate resilience among the cities and towns in the watershed. It's something our Wild and Scenic River Stewardship Council is very interested in, and there are four watershed-based coalitions already in the state of Massachusetts."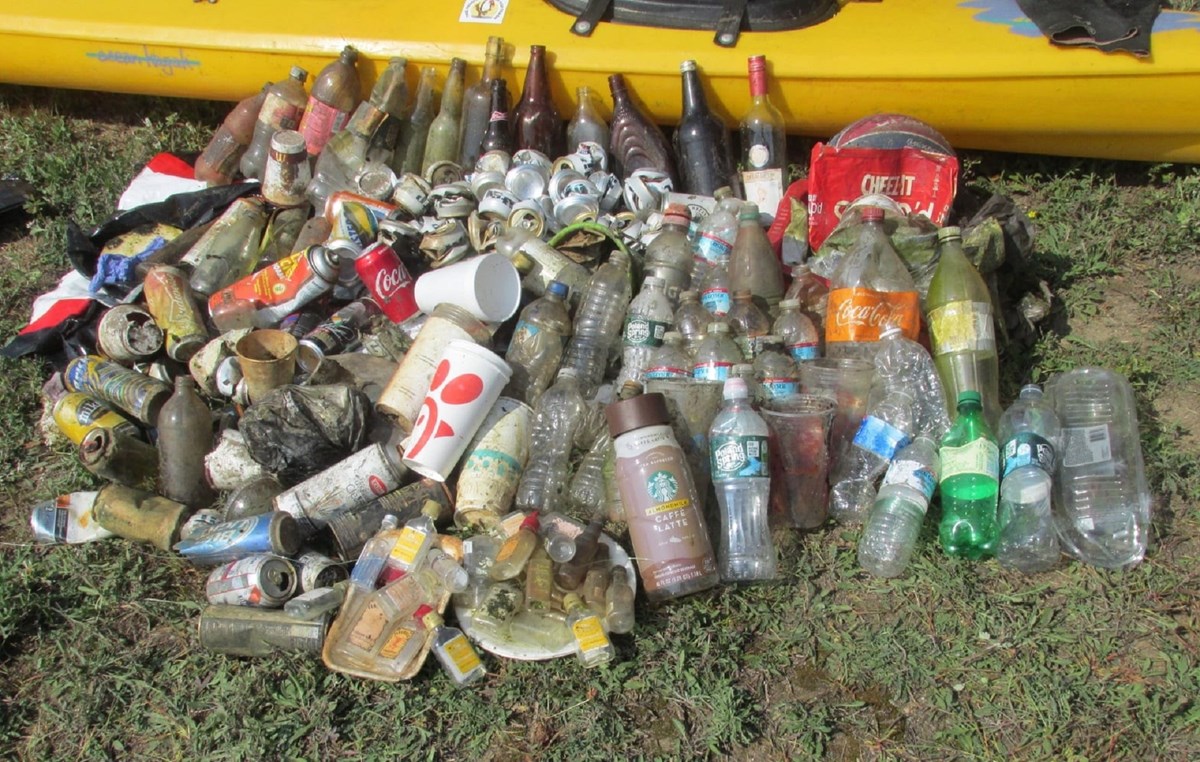 OARS' proposed watershed coalition would focus on surface water and land use that impacts water resources. "The main water-related issues are adequate water supply for aquatic habitat and recreation and drinking water, and flooding. Trees, shade, and healthy forests and urban heat islands/thermal water pollution are also big issues…" Drinking water and extreme high summer temperatures are places where environmental and social resilience overlap. "Most of these communities rely on groundwater for their drinking water so they have public or private wells. But we have very small aquifers and if rainwater doesn't sink back into the ground, you can't pull it out again."

As of April 2021, unusually dry conditions were already setting in and a mild drought had been declared state-wide. As water resources begin to change with a changing climate, there are measures that can be taken for climate resilience. According to a 2017 study from the University of Massachusetts Amherst, the watershed has an advantage because it is not fully developed. This research states that if they plan they "still have a chance to conserve their existing open space, use practices like installing fewer impervious parking lots that interfere with groundwater recharge, for example." By using planning and tools such as green infrastructure and water conservation incentives, the Sudbury, Assabet and Concord, along with other watersheds, can work to mitigate some of the worst impacts of climate change.

You can follow along with OARS on their Website or Facebook Page.


---