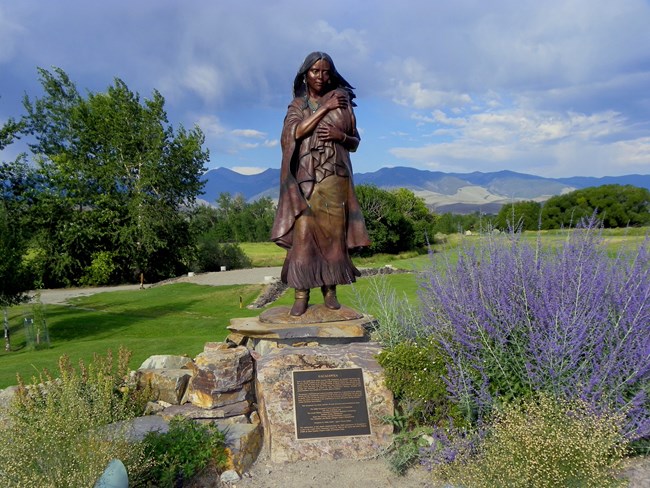 In the mountain resort town of Salmon, Idaho, you'll find this wonderful statue titled, "Sacajawea," standing in a park-like setting outside the Sacajawea Interpretive, Cultural & Education Center. The bronze work of art was created by Agnes Vincen Talbot and was presented in August 2005.
The 71-acre park is dedicated to the entire life of the Shoshone woman who was born in the area. Here you'll learn about the rich culture and natural history of the Salmon and Lemhi River Country, as well as the people who have called this region their home for centuries – the Agaídika Shoshone-Bannock Tribes.
Be sure to visit the interpretive center website,
www.sacajaweacenter.org
, for more information.
Salmon is nestled in the mountains of central Idaho, near the Frank Church River of No Return Wilderness. With a rustic heritage in mining, lumbering, and ranching, over the years Salmon has evolved into a vibrant collection of art galleries, restaurants, and a community for adventure-seekers. The town is about 150 miles west of Butte, Montana.