Article
Statue of Liberty: World Heritage Site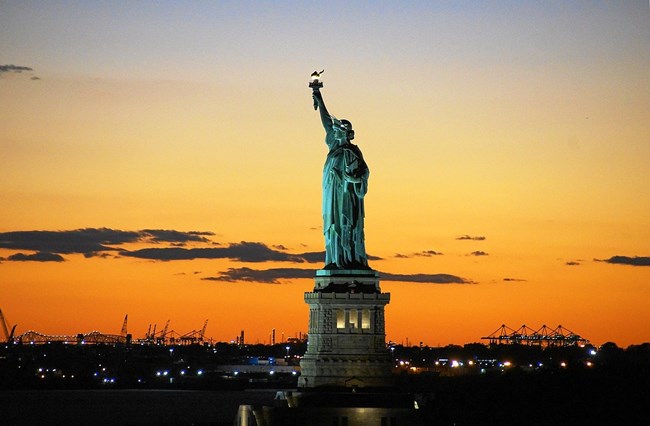 This World Heritage Site is a shining beacon of liberty to people around the globe. A gift from the people of France, the Statue of Liberty has welcomed millions of immigrants who arrived in the United States by sea.

The Statue of Liberty is a masterpiece of colossal statuary. Its construction in Paris was a harbinger of the future in engineering, architecture and art, including the extensive use of concrete in the base, the flexible curtain-wall type of construction that supports the skin, and the use of electricity to light the torch. Its design drew on classical elements and symbolism, but expressed modern aspirations. It symbolizes both the historical alliance between France and the United States, and the migration of people from many countries into the United States, especially in the late 19th and the early 20th centuries. She endures as a highly potent symbol – inspiring contemplation, debate, and protest – of ideals such as liberty, peace, human rights, abolition of slavery, democracy, and opportunity.

The Statue was designed by sculptor Frédéric Bartholdi in collaboration with engineer Gustave Eiffel, who also created the Eiffel Tower in Paris. Its construction was financed by international subscription, with some of the money contributed by American schoolchildren.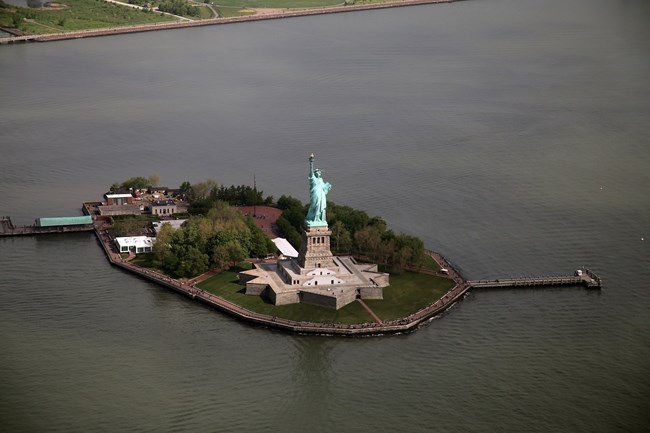 "Liberty Enlightening the World" (the official name of the statue) was extensively restored for its centennial year, with a grand celebration on 4 July 1986. It has continued to inspire people around the world.

Liberty's image and symbolic meanings have continually changed since her dedication on October 28, 1886. During the late 19th century, one of the largest periods of immigration in American history, Liberty stood as a "Mother of Exiles," and provided thousands of immigrants with their first visual representation of America, liberty, and freedom.

Liberty Island is best known for its role as the home of the Statue of Liberty. The island's history, however, extends much further into the past than that of the Statue. Over the centuries, Liberty Island has felt the presence of several different groups, including Native Americans, early colonists, and the United States Army.

There are a number of ways to explore Liberty Island's cultural history, both digitally and in person. Visit the Statue of Liberty National Monument website to learn about ways to explore and to find directions.

Statue of Liberty UNESCO Page: https://whc.unesco.org/en/list/307/
Last updated: July 23, 2020