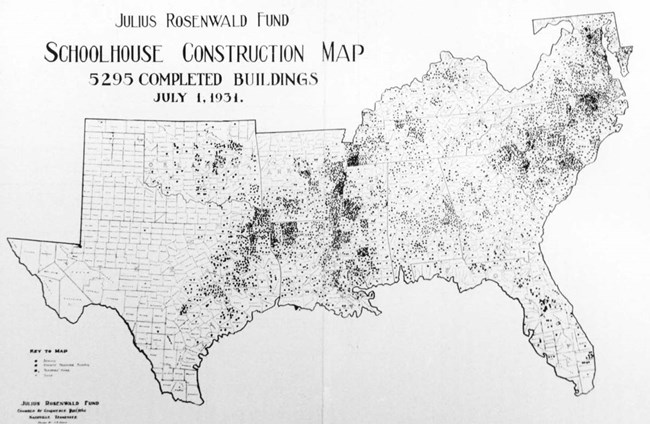 The St. George Rosenwald School, also known as the St. George Colored School, was built in 1925-1926 in St. George, South Carolina.

By 1954, it was no longer used as a school, and instead, served as a community center for social, political, and educational functions. It was the meeting place for those active in the local African American Civil Rights movement.

The school served as the pivotal location for organizing and preparing community members to register to vote. Voters were provided transportation to both the Office of Voter Registration and to the polls during elections. From 1967-1969, the school served as a venue for the Dorchester Education and Enrichment Program, "Project Deep", which was established to help prepare Black students for the transitioning from segregated to integrated schools in Dorchester County.

The St. George Rosenwald School became part of the African American Civil Rights Network in February 2021.

The African American Civil Rights Network recognizes the civil rights movement in the United States and the sacrifices made by those who fought against discrimination and segregation. Created by the African American Civil Rights Act of 2017, and coordinated by the National Park Service, the Network tells the stories of the people, places, and events of the U.S. civil rights movement through a collection of public and private elements.