Biological Diversity is Key
Lake Clark National Park and Preserve's coastal areas provide an ecosystem full of nutrient-rich plants that support a biological diversity including Alaska brown bears, other salt marsh mammals, and shorebirds. A coastal brown bear's diet will shift with seasons. As food sources become available, they are found feeding on sedges, berries, and other herbaceous plants.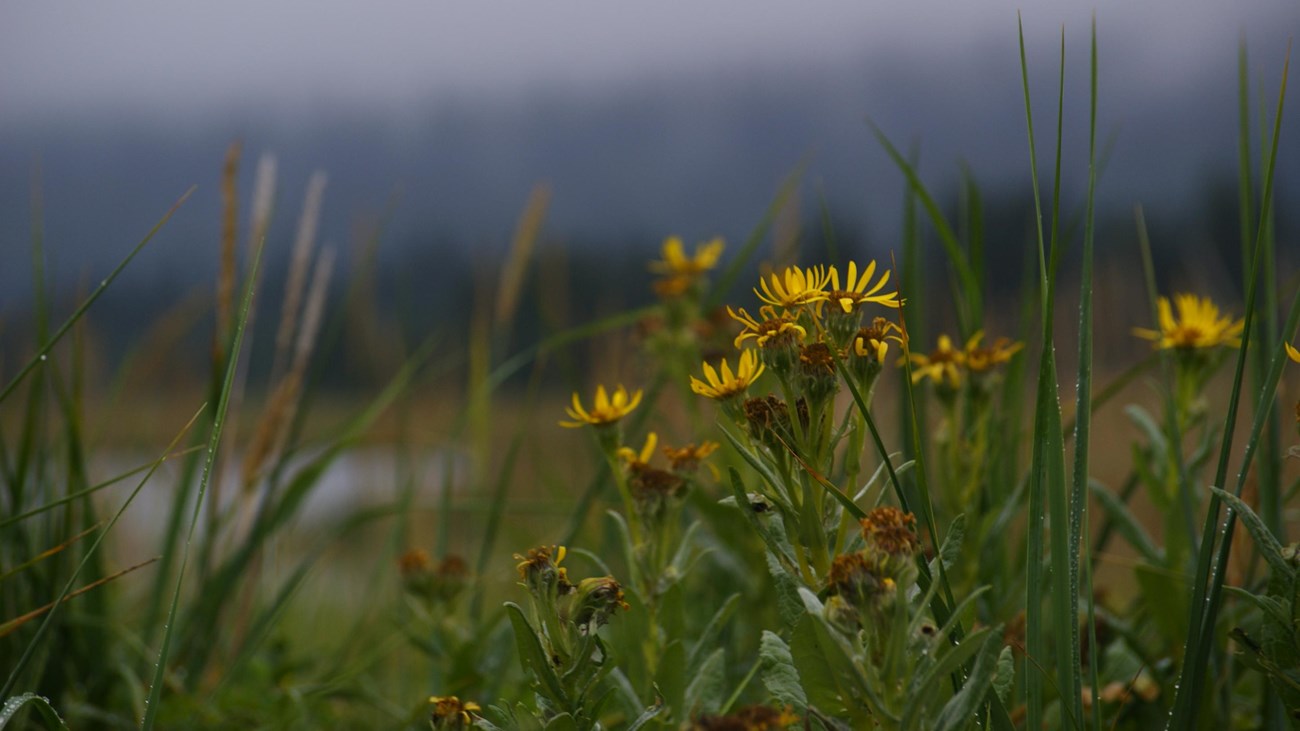 Checklist: Common Salt Marsh Plants
Brush up your knowledge of common sedges, grasses, flowers, and other plants of the Cook Inlet Coast.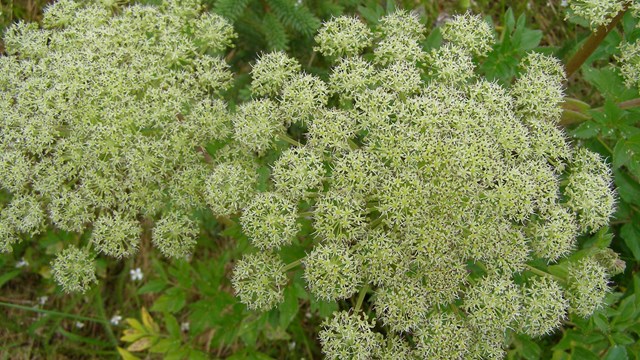 Sedges and Grasses of Cook Inlet
Get a closer look at common salt marsh sedges and grasses and how to identify them.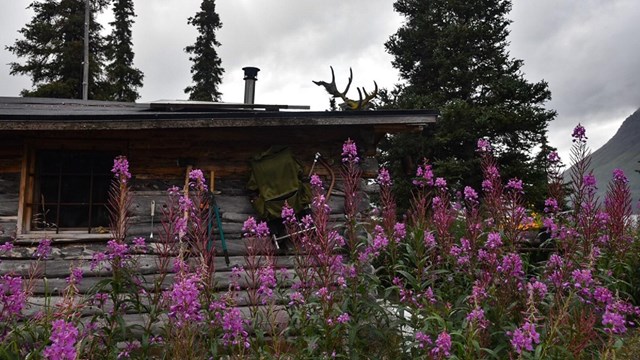 Plants
Read why Lake Clark area is special for its diversity of flowers, plants, trees, and lichen in a relatively small area.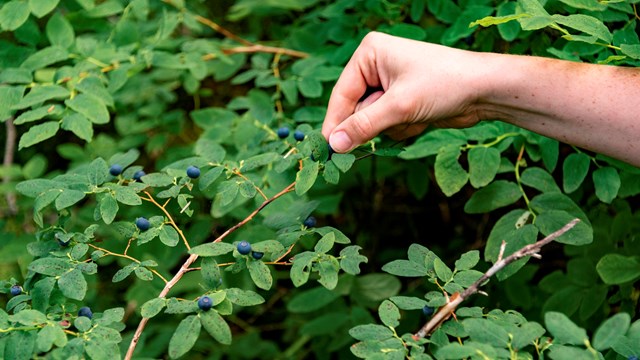 Subsistence: Plant Harvesting
Harvest more knowledge on traditional uses of local plants.