Article
Route 66: Illinois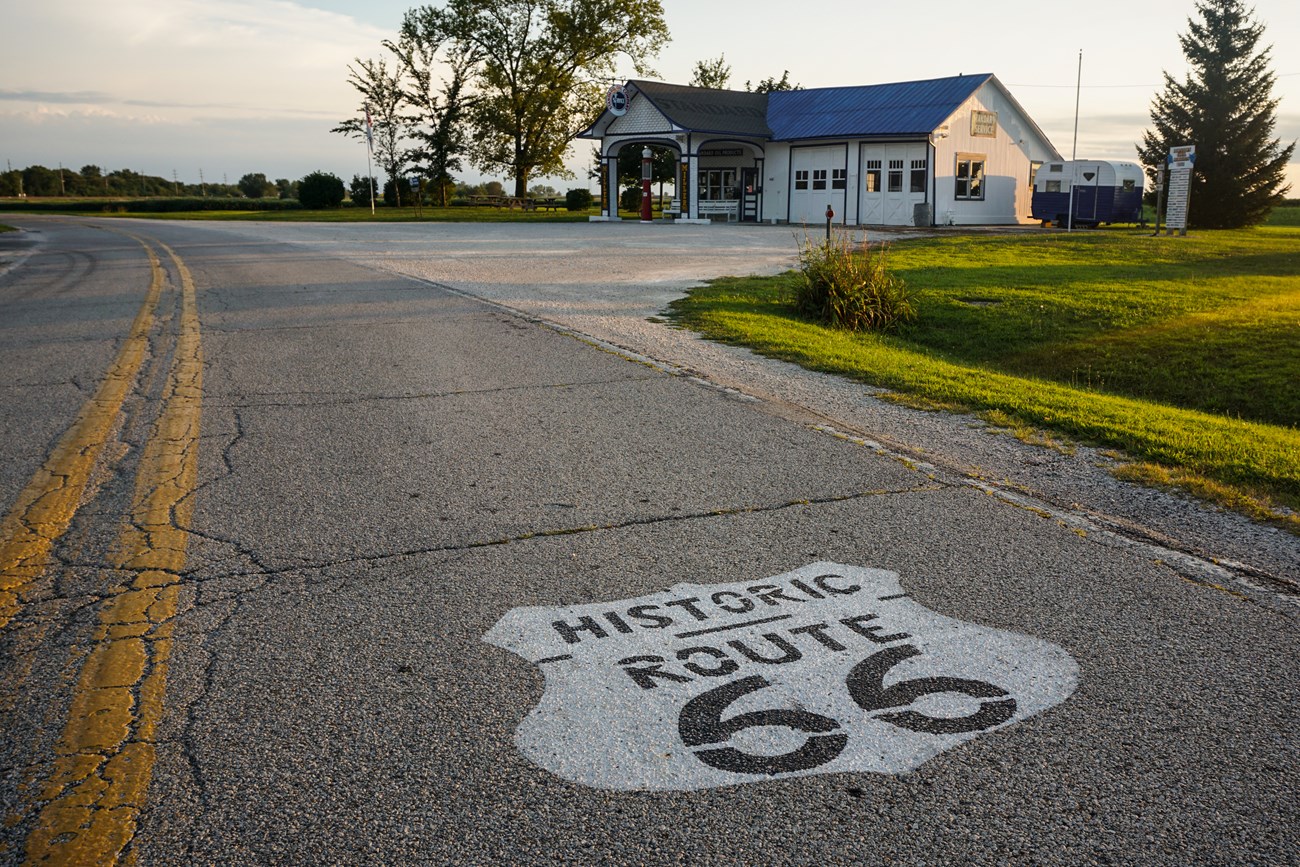 Miles: 300 (approx.)

In the national lore surrounding Route 66, the roadway had a distinctly east-to-west directional movement. The eastern terminus of the the storied road was at Grant Park in Chicago, Illinois, and from this starting point, Route 66 began its sweeping, arced path through numerous Illinois towns, eventually arriving in Missouri before continuing on its way to Santa Monica, California.

The 1931 AAA Guide indicated that the state had 294.5 miles of Route 66, however this changed as the road underwent three major realignments through the years. Cultivated fields and pastures, occasionally separated by hedgerows, line many of the rural road sections for as far as the eye can see. The road, fields, and sky meet at the horizon, bounded by an endless stream of railroad tracks, telephone poles, and grain elevators.
Preservation
Since 1989, the Route 66 Association of Illinois has been working to preserve and promote Route 66 in Illinois, including establishment of the Route 66 Association Hall of Fame. In 2005, the Illinois stretch of Route 66 received National Scenic Byway status. The National Park Service Route 66 Corridor Preservation Program has awarded more than 23 cost-share grants to assist properties including the Palm's Grill in Atlanta, the Standard Oil Station in Odell, Amblers Texaco Station in Dwight, and Soulsby Service Station in Mount Olive.
Last updated: December 3, 2021