The Wood-Pawcatuck Watershed Association (WPWA) and WSR Stewardship Council make conscientious efforts to get residents out on the rivers. Getting folks out on the rivers is not only a great way to recreate, but also a way to educate a local community about how and why they should protect the waterway. The Wood-Pawcatuck Wild and Scenic Rivers Stewardship Council (Stewardship Council) is collaborating with the RI Department of Environmental Management (DEM) and the Connecticut Department of Energy and Environmental Protection (DEEP) to increase public awareness about access points to the newly designated watershed.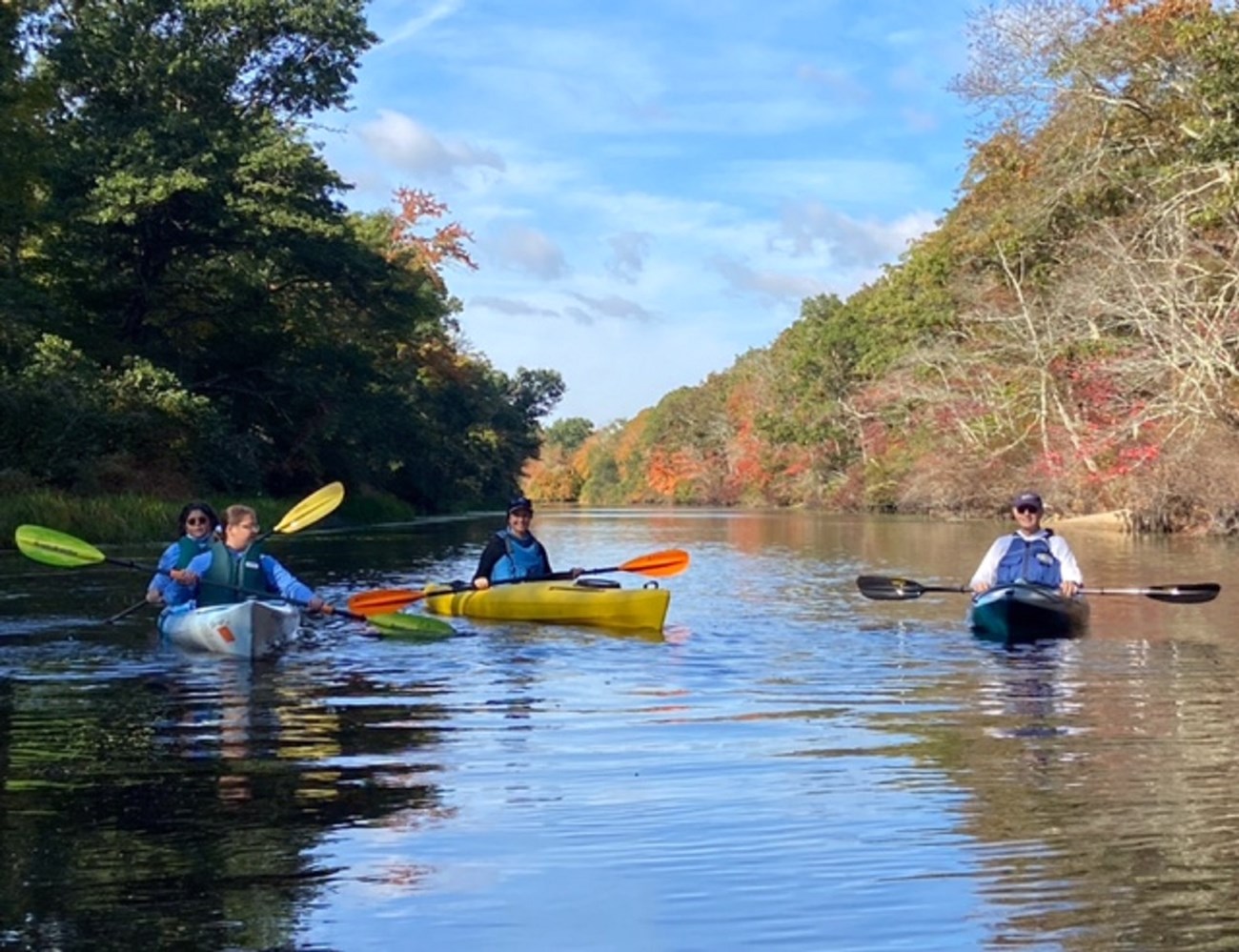 There are seemingly endless possibilities for recreation in the Wood-Pawcatuck Watershed. With mostly flat-water paddling, these rivers do not require professional expertise. In fact, the WPWA has made it one of their prime objectives to get people of all skill levels out on the water. Their River Trail Maintenance Program and guided kayaking trips make getting out on the water (and navigating through the rivers) easy, accessible, and fun for everyone. The Stewardship Council collaborated with the WPWA on the River Trail Maintenance Program in 2020, providing funds and updating a River Conditions Map to pinpoint river obstructions.

As one of the more wild areas between New York City and Boston, recreationalists can find solace in nature throughout the five State Management Areas along the rivers. The area offers many different types of outdoor recreation like biking, hiking, hunting, horseback riding, bird-watching, paddling, and fishing. In addition to their guided kayaking trips, the WPWA also hosts naturalist-led hikes and learn-to-fish workshops. Fisherfolk can enjoy both freshwater and saltwater fishing within the Wood-Pawcatuck watershed. There are also two 'kids-only' designated fishing areas in the watershed that are well-stocked, almost ensuring a catch for the younger anglers.

Fly fishermen:https://www.youtube.com/watch?v=cuffMtvU5w4&feature=emb_title

The Wood-Pawcatuck Wild and Scenic Rivers Watershed is the longest Wild and Scenic rivers system in New England with 110 total miles. Of those, 54 miles are navigable by paddling. One man, Bill McCusker, kayaked around 50 of those miles in a three-day period on a "source to sea" paddle in August of 2020 to draw attention to the rivers. McCusker, who is a South Kingstown Representative and on the Information and Education Committee of the Wood-Pawcatuck Wild and Scenic Rivers Stewardship Council, succeeded in attracting the press and in completing his source to sea mission, and continues to engage the public through leading paddles. News and public awareness can help establish Wild and Scenic identity.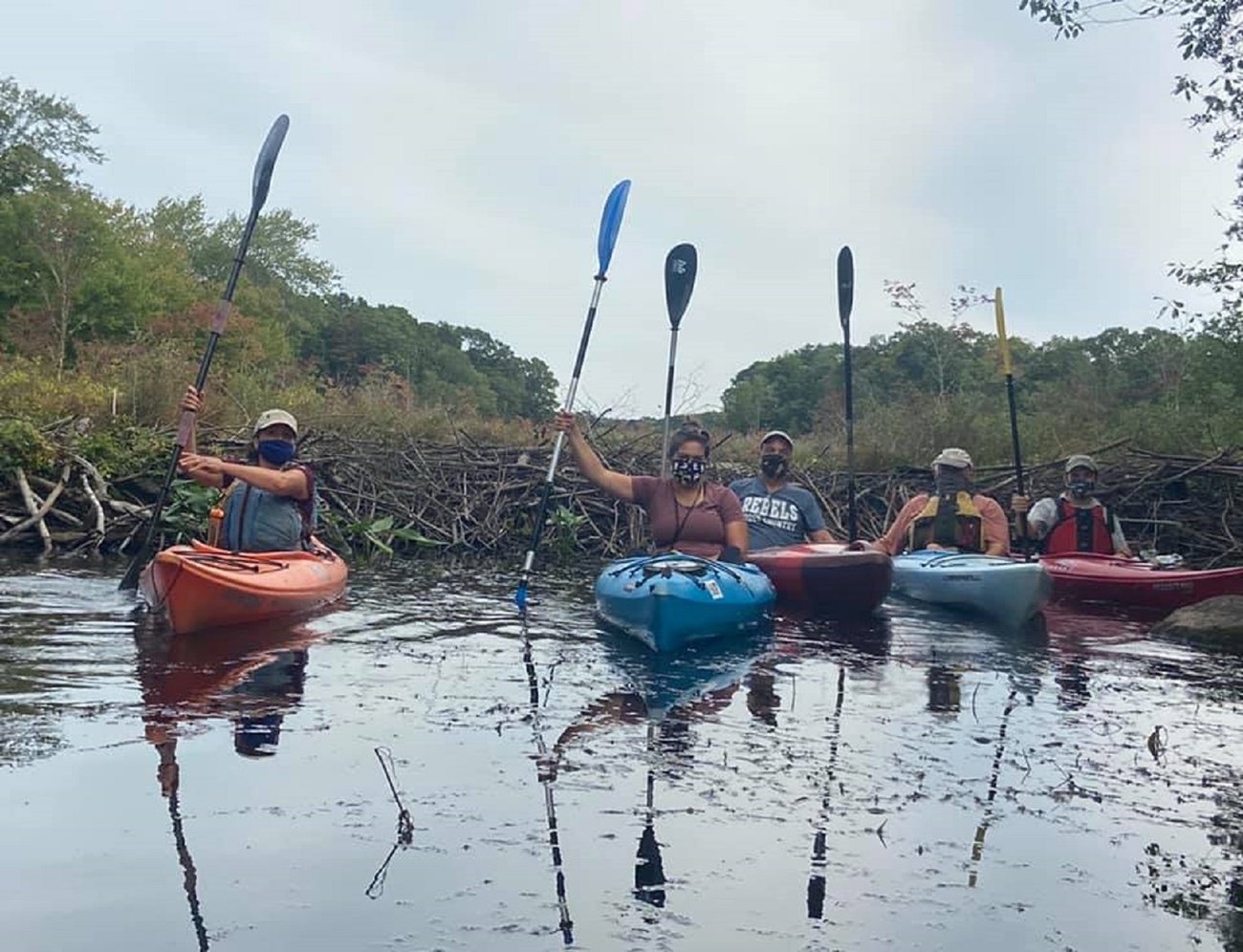 Todd Corayer reported on the Stewardship Council's pilot Wild and Scenic Signature Event. Headed by the Projects Committee, with Council-wide collaboration, a public paddle was led on a section of the Pawcatuck River that highlighted each of Wood-Pawcatuck's four Outstandingly Remarkable Values (ORVs) for which the watershed was designated.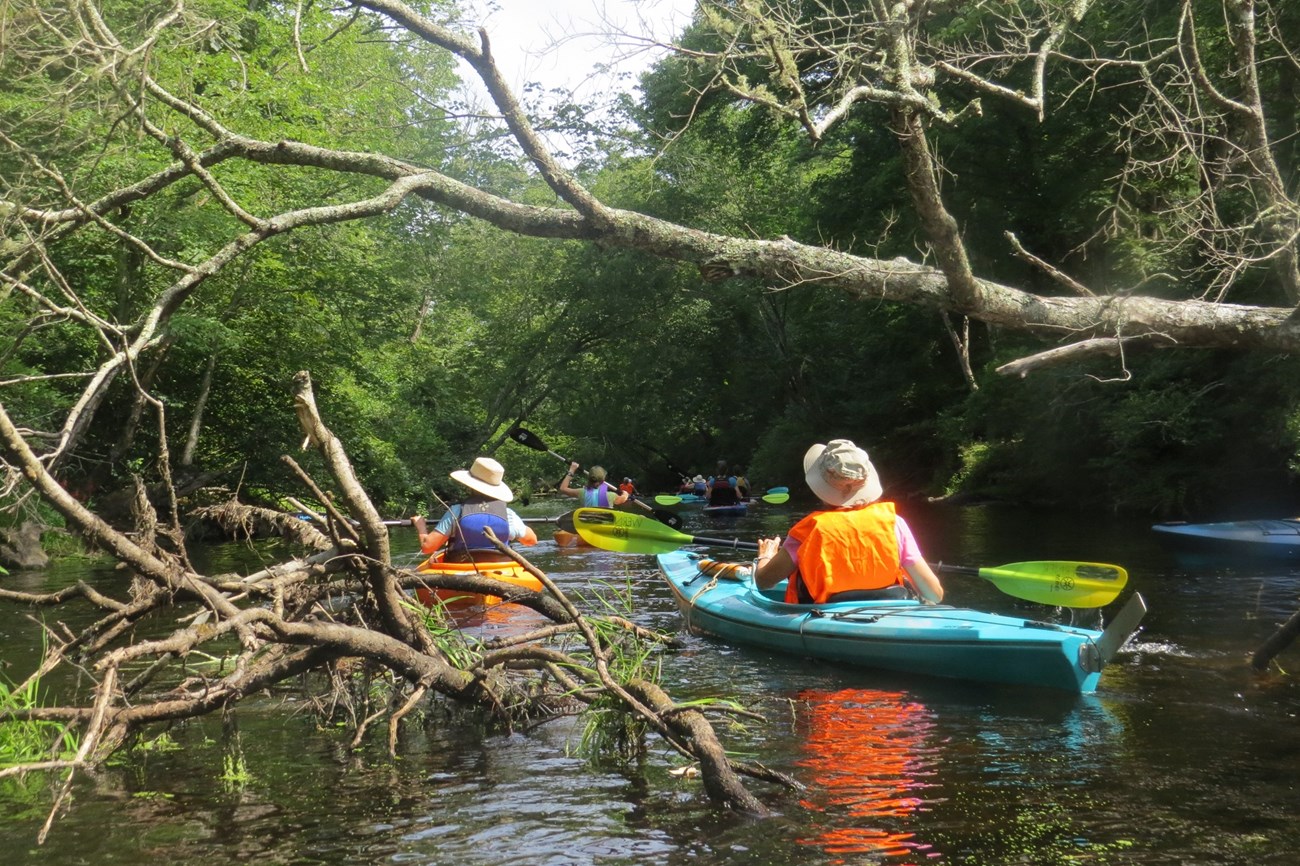 After designation, the Wood-Pawcatuck Wild and Scenic Rivers Stewardship Council has been installing signs to improve awareness of river access points, and spread the word about the Wild and Scenic designation of the rivers.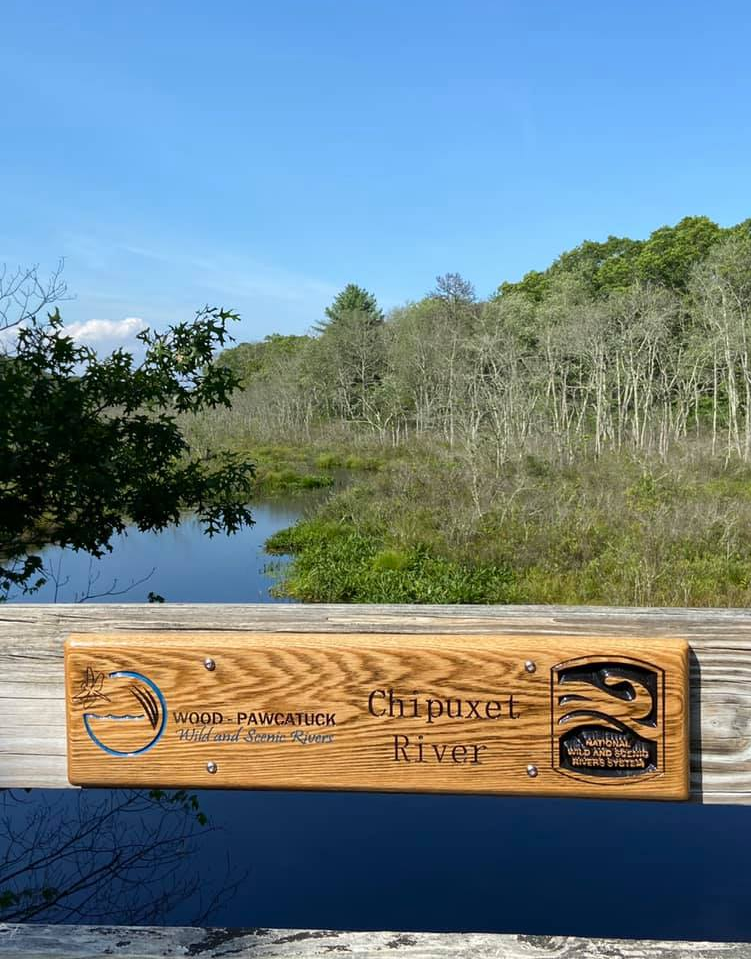 To keep up with the Wood-Pawcatuck Watershed Association, you can follow them on Facebook or visit their website. The Wood-Pawcatuck Wild & Scenic Rivers Stewardship Council also has their own website and facebook page where you can find out more about upcoming recreation events and more.


---