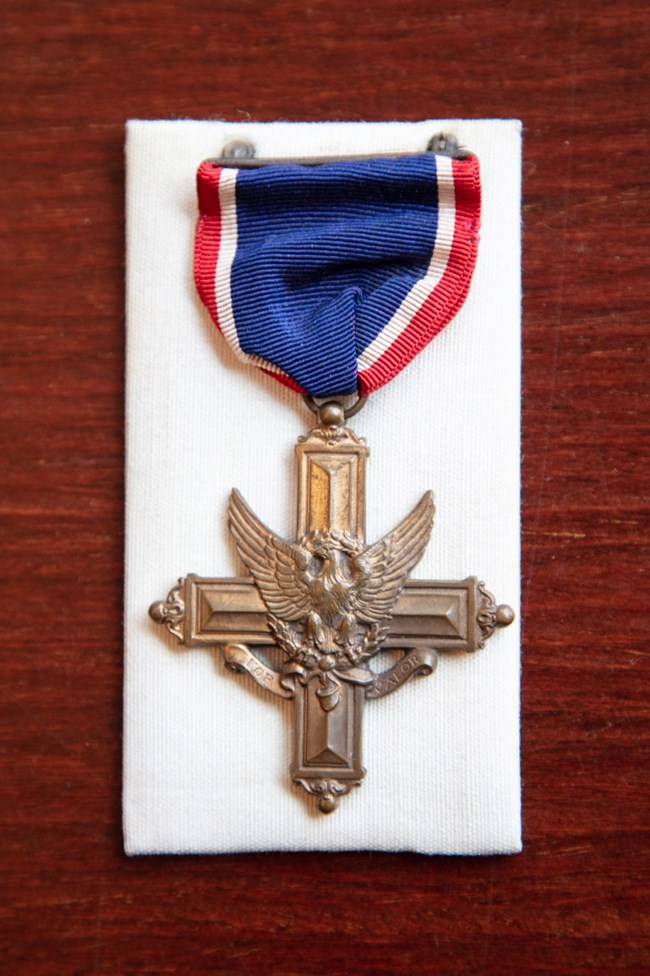 "Scotty" was only 15 years old and a freshman at Brookline High School when he lied about his age to a recruiter and went to France with Co. H of the 101st Infantry Regiment in 1917. He was one of the soldiers assigned a Chauchat, a French machine gun nicknamed a "Sho-Sho" by American troops. On July 23, 1918, the 26th (Yankee) Division was advancing near Chateau-Thierry when his company came across a German unit.

PFC Scott ended up alone on his unit's flank and killed 30 attacking German soldiers before he himself was killed by a sniper. He was only 16 years old.

Scotty's story was reported in the Stars and Stripes, the American forces newspaper, and he quickly became known as "Brookline's heroic newsboy" in the local newspapers. In 1920, he was posthumously awarded a Distinguished Service Cross, and his fellow newsboys began raising money for a memorial.

The "Newsboys Memorial" was by Theo Alice Ruggles Kitson, a female artist also born in Brookline who was a prolific sculptor of war memorials. Her design is a bas-relief scene based on an oil painting by illustrator Gayle Porter Hoskins of Scotty's comrades finding him slumped over his gun in the woods.

The unveiling of the memorial was a huge event, featuring a speech by former Secretary of State William Jennings Bryan. The Newsboys Memorial can be found today as part of Brookline's Veterans Memorial near the town hall.