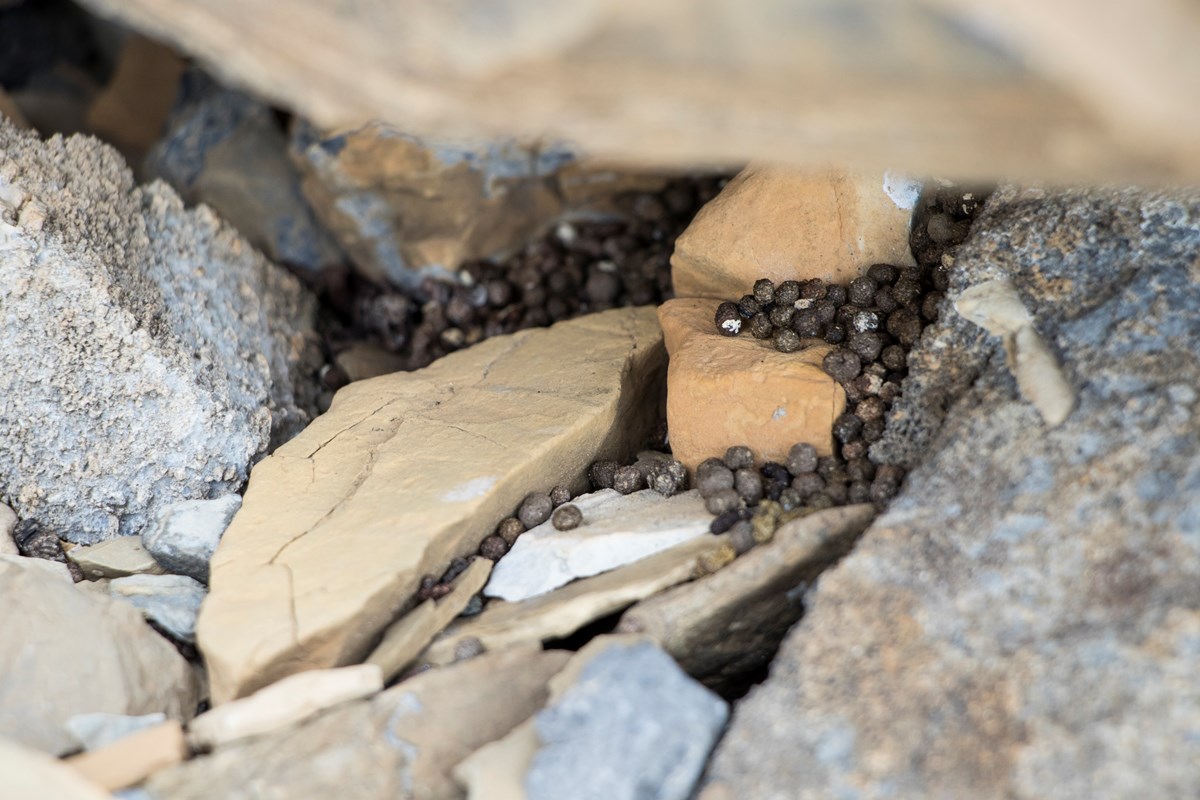 Most emails that land in your Inbox are easy to dismiss, but there are some too tempting to resist. For example, if one labeled, "Pika Poop Patrol" makes its way to the mix, there's a good chance you'll open it, just out of curiosity's sake. I know I did when such an email surfaced this spring announcing Glacier National Park's upcoming Citizen Science Volunteer Day.

Each year, Glacier's Citizen Science Program organizes a day where staff and volunteers head into the field to conduct hands-on science. Typically, selected projects allow for larger groups while still collecting valuable data. The hope is that those with an interest in citizen science will get a chance to learn more about the program before deciding to commit to further training.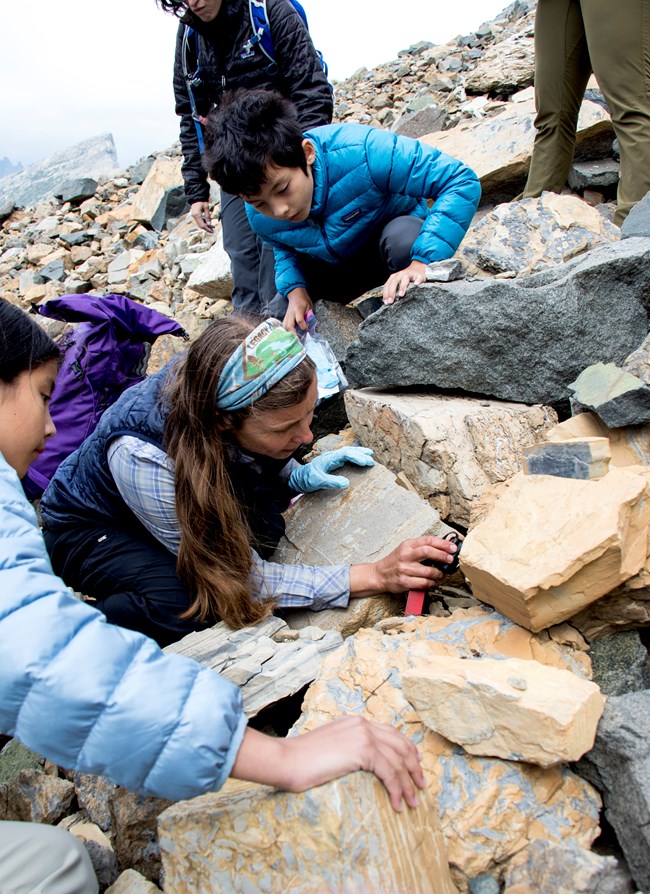 This year's volunteer day focused on collecting pika poop, or scat, in a talus slope near Piegan Pass. Volunteers were given an overview of the project and trained on collection protocols. Essential supplies–plastic bags, gloves, and collection envelopes–were passed out and teams of two set out to search, gather, and document collected pika scat.
Why collect those cute pika pellets? According to biologist and citizen science coordinator Jami Belt, pika scat can be analyzed for its DNA. This information tells wildlife biologists the genetic linkages between pikas–or who is related to who.
Pikas don't have it easy when it comes to finding a new place to live. Each pika needs a 400 square meter territory so each talus field can only support a certain number of them. These talus fields are essentially rock islands, separated from one another by large gaps, making any dispersal of pika young a dangerous feat. Combating threats from the sky and the ground, young pikas set out to find a new home. Only a small portion of those who try will succeed, but this dispersal is crucial to maintaining pika presence and genetic flow across their range.
Identifying how pikas are related gives researchers a road map to the critical corridors in the park that connect pika populations. This information is especially useful if certain microhabitats within the pika's range are impacted by a warming climate. By understanding any barriers to dispersal, biologists can determine if management actions, such as those related to infrastructure or human disturbance, can be taken to maintain resilient pika populations for the long term.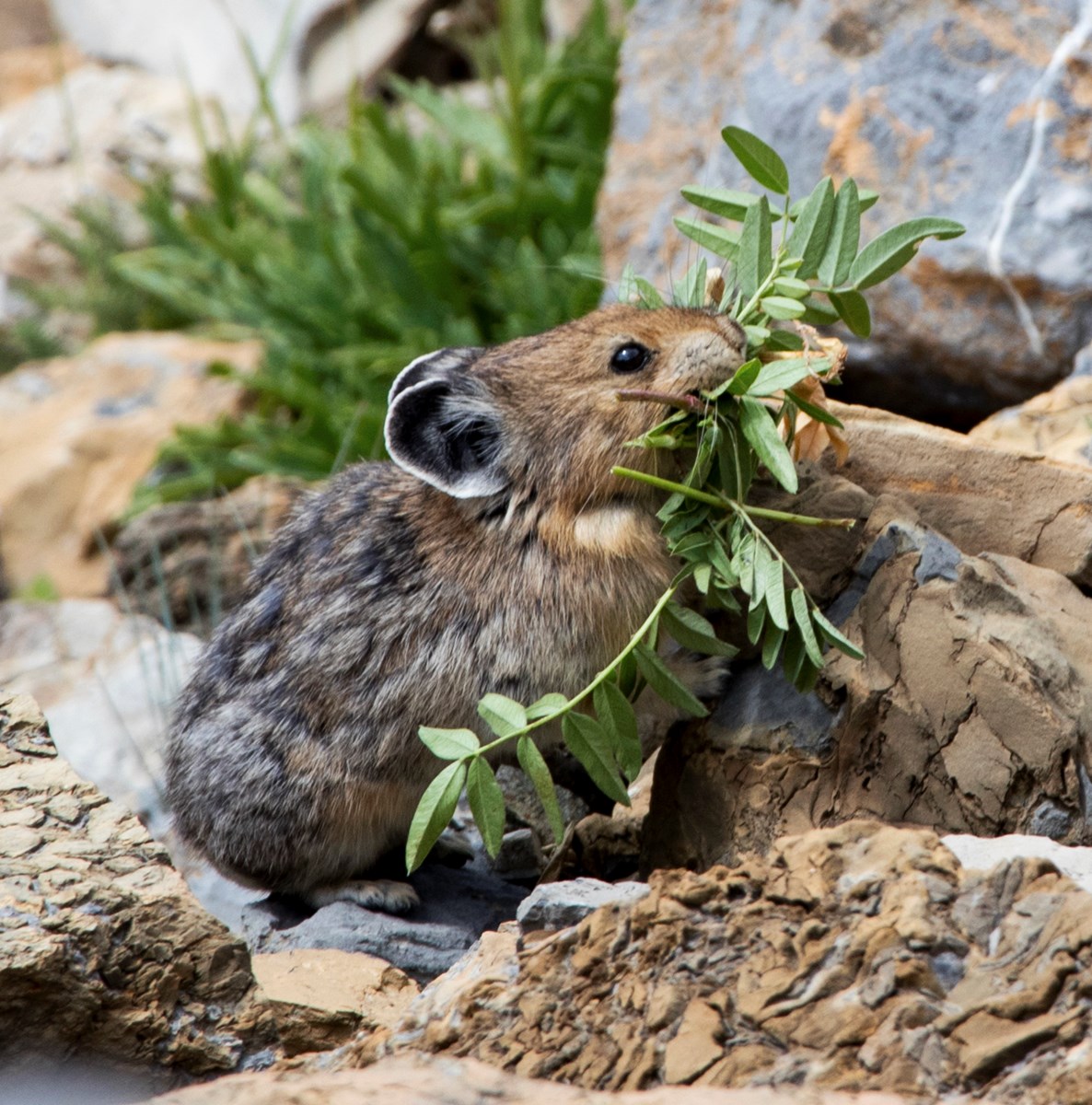 Eight volunteers and seven staff members collected 24 scat samples during Pika Poop Patrol duty. The effort helped with the 2021 pilot study that took place this summer. Pilot studies are often used to determine a project's feasibility. This summer's collections will be used to determine how much genetic information scientists can extract from pika scat and allow Belt to develop a sampling design for a larger analysis. The hope is to implement a new project monitoring Glacier's pika population in coming years, but will depend on these findings as well as funding opportunities.

Thanks to all our Pika Poop Patrol participants! Their contribution helped with refining the research study design and training and collection protocols. Who knew picking up poop could be so rewarding!