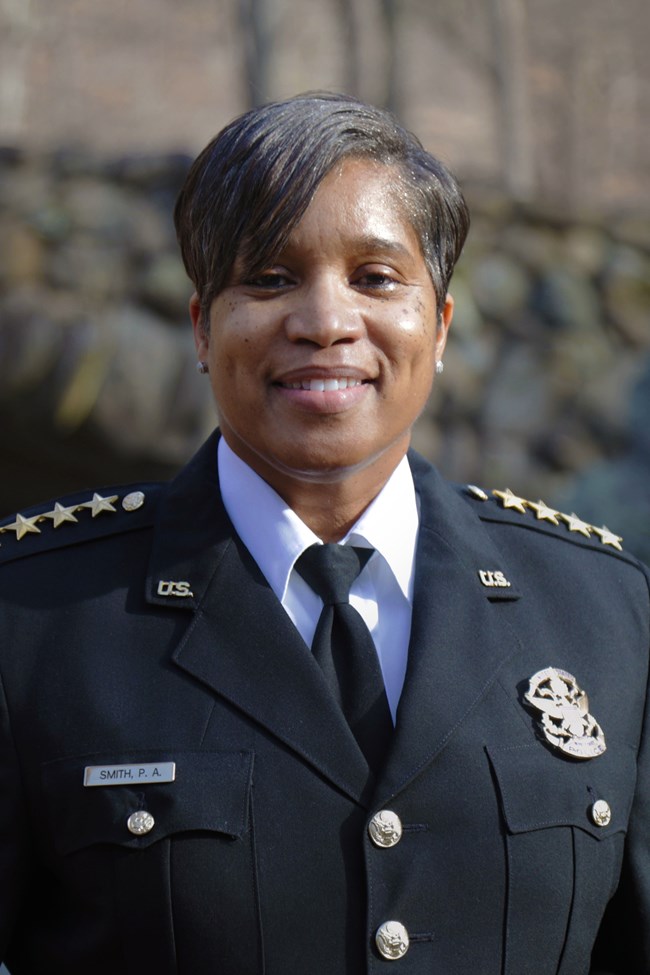 Pamela A. Smith, a 23-year veteran of the United States Park Police (USPP), is the first African American woman to lead the 230-year-old agency.

During her decorated law enforcement career, Smith has served as a patrol officer, field training officer, canine handler, academy instructor at the Federal Law Enforcement Training Center, executive lieutenant to the chief of police, assistant commander of the San Francisco Field Office, commander of the New York Field Office, acting deputy chief of the Homeland Security Division, and deputy chief for the Field Operations Division. She was also the first woman to lead the New York Field Office as its Major.

Smith has received many awards and honors, including the Women in Federal Law Enforcement Public Service Award, United States Marshal Service Distinguished Law Enforcement Career and the National Park Service Equal Employment Opportunity Program Recognition of Outstanding Excellence. In many of her leadership roles, on and off the Force, Smith serves as a mentor and an advocate for personal and professional development. She is an active member of her church, has volunteered as a youth mentor and has coached youth sports.

Smith earned a bachelor's degree in Education from the University of Arkansas at Pine Bluff. She is a graduate of the FBI National Academy (Session 265) and a member of the National Organization of Black Law Enforcement Executives and International Association of Chiefs of Police. She is a proud member of Zeta Phi Beta Sorority, Incorporated.

About the United States Park Police. Established in 1791, the USPP is the nation's oldest federal law enforcement agency. Today, the 560-member workforce serves to protect the public, parks and the nation's most iconic landmarks in the Washington, DC, New York City and San Francisco metropolitan areas.