Complete the activity below to earn your Thomas Stone National Historic Site Virtual Junior Ranger badge! When you finish, download and print your badge to add to your collection!


---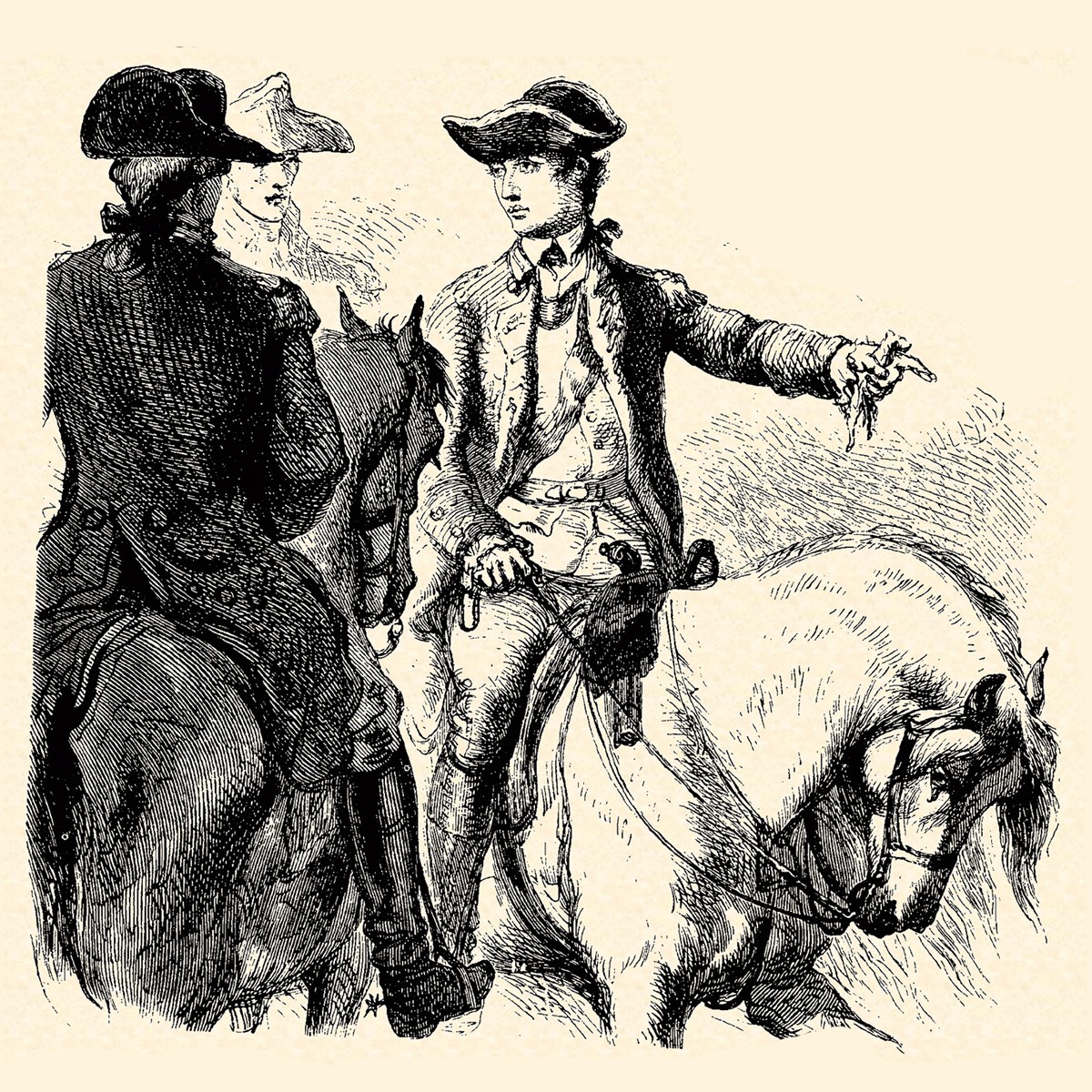 It is 1776 and you have joined the First Maryland Regiment with Colonel John Hoskins Stone, Thomas Stone's brother. Stone has given you a horse to go on reconnaissance. (This means you are searching the area for threats or problems)

1. What will you name your horse?

2. Because you do not want to overload your horse, select ten items from the following list. (Be careful because some items did not exist in 1776!)

Ammunition, Blanket, Basketball, Bridle & Halter, Canteen, Compass, Flashlight, Food, Kitten, Map, Musket, Paper & Pencil, Radio, Saddle, Telescope, Tricycle, Wagon Wheel
How did you do?
Items you would take
Ammunition and musket would be necessary if you had to defend yourself against the enemy.
A Blanket, a Bridle & Halter, and a Saddle could be used in caring for your horse.
Since your mission may be long, it is a good idea to have food and water.
The Compass, the Map, the Paper & Pencil, and the Telescope could help locate and record problems and dangers.
Items you would not take
While the Kitten is very adorable, it is not a useful thing to bring on a reconnaissance mission.
While you could select the Wagon Wheel, your horse would not be happy carrying this heavy and bulky object.
Sorry...you will need to wait until 1789 for the Tricycle to be invented and even longer for the Flashlight and Basketball.