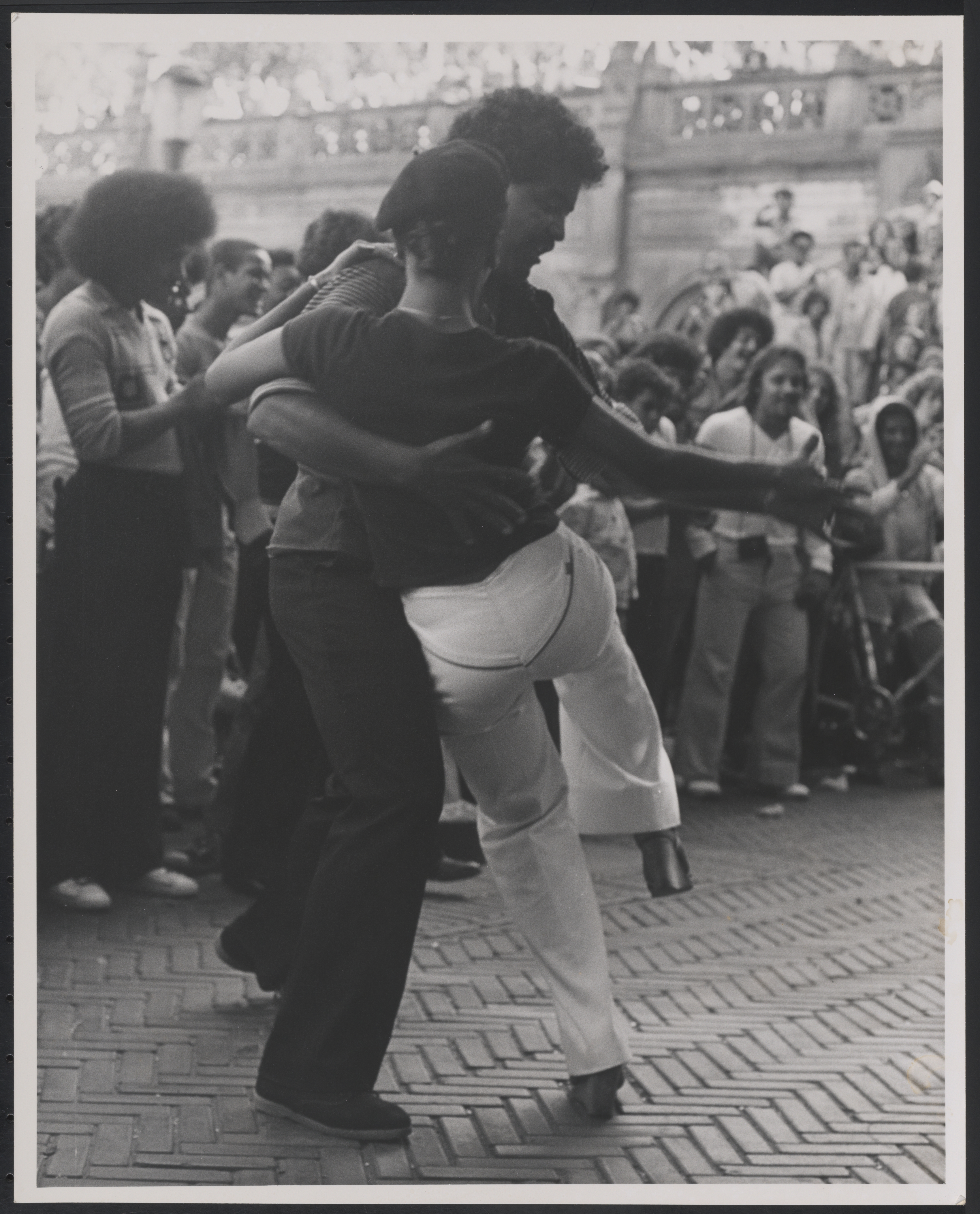 No, no, no no me trates así
La libertad caballero, no me la quites a mí
-Eddie Palmieri, La Libertad Lógico (1968)
What does salsa mean to you?
Just like jazz, researchers and historians are still learning about salsa history; there are many and various opinions about what salsa is, how it came to be, and what is important in the history of salsa. Instead of defining what salsa is, Oíste? Listening to the Salsa Stories of Afro Latin Music presents some of the many salsa stories so that we can start to better understand what salsa means to people both now and then.

Salsa is more than music... it's cultura. Salsa music has documented Latino history through its lyrics. The struggles and triumphs of the people are engraved in melodies. Dance gatherings are spaces for more than just dancing. These spaces exist to form community and gather with loved ones, from living room get togethers to dancing in parks with the whole neighborhood. Salsa exists today because people care about it enough to pass it down to new generations.

Salsa is also a subject that presents numerous challenges when attempting to discuss it. Complexities such as cultural exchange and adaptation, oral tradition, interconnected genres, regional perspectives, commercialization and globalization have all influenced salsa today. For this reason, salsa history should be approached through careful research, cross-referencing of sources, and consideration of different perspectives even beyond this project. It is important to approach salsa history with an appreciation for the many sentiments, beliefs, and ways of connecting to it.

Below you can engage with each project to connect you to topics of the past, present, and future by exploring stories of salsa's Afro Latin roots, understanding its role in US history, and highlighting its impacts on society today.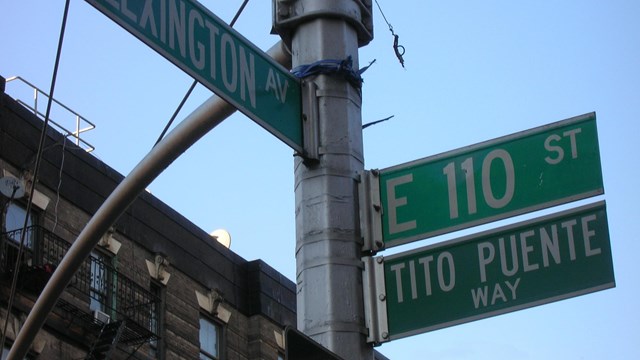 Lo Necesario: Introducing Salsa
Short on time? Get a snippet of "Oíste?" with this introductory article!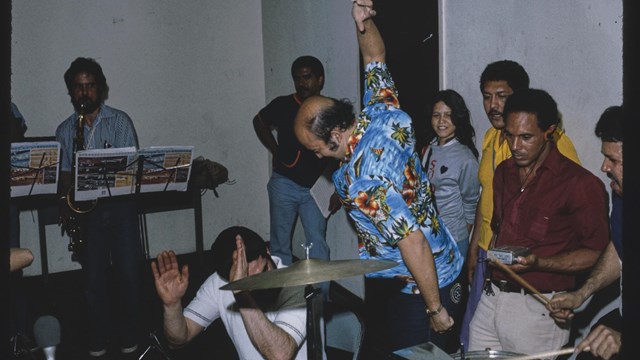 Materiales: A Digital Salsa Exhibit
View some of the objects that make salsa... salsa.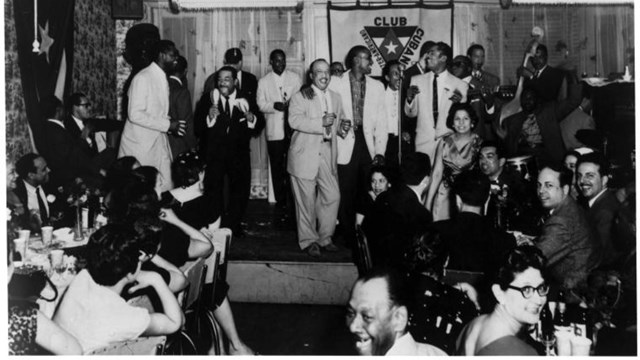 Pathways through Salsa
Cruise through the different topics presented to spark your salsa curiosity.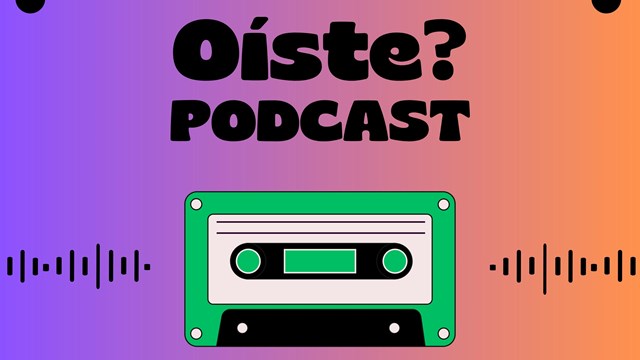 Oíste? Podcast
Preserving salsa means passing on stories for the this and future generations. Listen to some of them here.
Tips on how to navigate:
Go where your interests lead you... but make sure to leave room for curiosity. There is no correct order to the stories. We recommend you start with Lo Necesario and then take whichever route sparks your interest.
How do you take your learning? Order coming right up! This project offers a way to learn in different ways. For example, if you like auditory learning, listen to the Oíste? Podcast. If you enjoy visuals, browse through Materiales: A Digital Salsa Exhibit.
Everybody and their mom. Try practicing intergenerational learning in your household and ask your parents, aunts, uncles, or abuelas if they've heard of any of the stories you've engaged with.
Continue the story... ¡Echa pa'lante! The preservation of salsa stories starts with you. Think about your own connections to salsa or those of your friends and colleagues. Talk amongst your circles and continue sharing the salsa stories, old and new. These stories can help nominate a historic site near you!
---
The "Oíste? Listening to the Salsa Stories of Afro Latin Music" project was authored by interns, fellows, and scholars with the Cultural Resources Office of Interpretation and Education including Elisa Alfonso, Marjorie Justine Antonio, Hermán Luis Chávez, Melissa Hurtado, and Jade Ryerson, and designed by Hermán Luis Chávez and Melissa Hurtado.

Acknowledgements: Alejandro Garcia-Maldonado, Alexandra Tarantino, Alison Russell, Amanda Schramm, Andres Espinoza, Angelita Alvino, Barbara Little, Blanca Stransky, Cynthia Hernandez, Derrick León Washington, Eleanor Mahoney, Elisa Alfonso, Ella Wagner, Frances Aparicio, Herman Luis Chavez, Jade Ryerson, James Barry, James Nyman, Jessica Dauterive, Laura Phillips Alvarez, Marcos Echeverria Ortiz, Marjorie Justine Antonio, Megan Springate, Melissa Hurtado, Michael Birenbaum Quintero, Naomi Torres, Noel Lopez, Paloma Bolasny, Roberta Wendel, Sarah Lane, and Teresa Moyer.