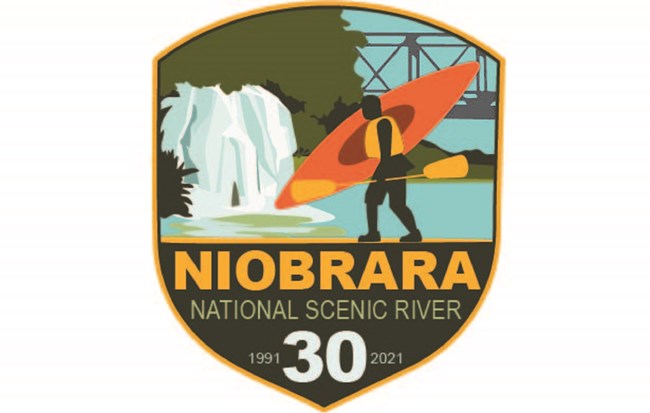 Content submitted by: Susan Cook and Bobbie Roshone, Niobrara National Scenic River

The Niobrara National Scenic River celebrated its 30th Anniversary this year. Established May 24, 1991, this scenic river is home to a geological wonderland that influences several different ecosystems. Due to the COVID-19 Pandemic, while many places were shutdown, the Niobrara River was open.  Many visitors found Niobrara National Scenic River as a place to escape from the challenges of the pandemic to bathe in the natural serenity and beauty of the river.  The park recorded its largest visitation ever and first time with visitation over 100,000 visitors in 2020 and it continued through 2021.
The 30th Anniversary remembrances and celebrations included the Niobrara River Challenge which included participants hiking a trail section, floating any section of the Niobrara River, and watching the park's film. Upon completion participants received a special anniversary bandana sponsored by the Cherry County Tourism Council.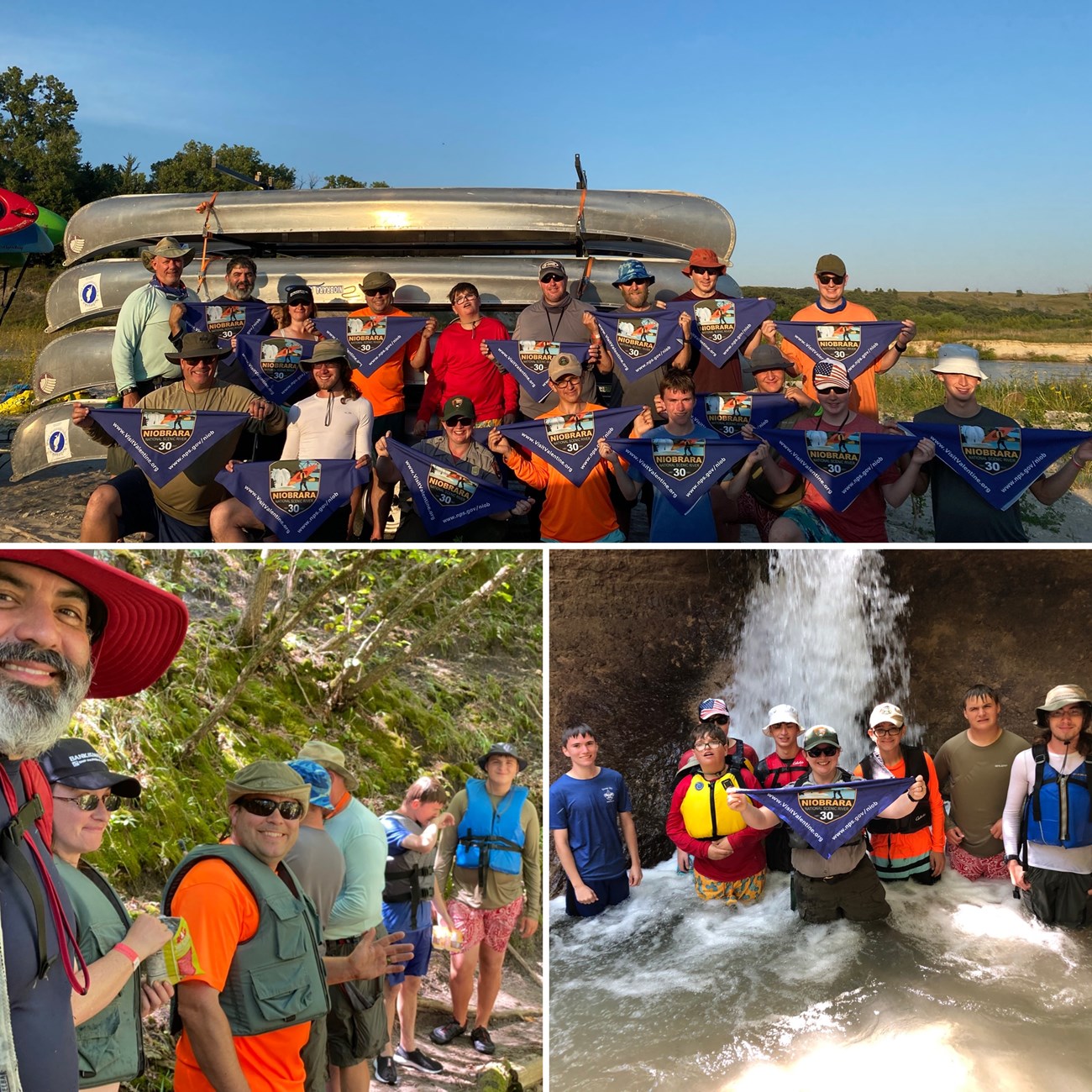 Other COVID-19 friendly remembrances took place including a social media campaign leading up to the official anniversary on May 24.  Park staff hosted a social media campaign "30 Things We Love About the Niobrara NSR." This increased engagement on our web-based platforms as well. Virtual lessons were created for both teachers and the general public to learn more about the caretakers of the river over generations.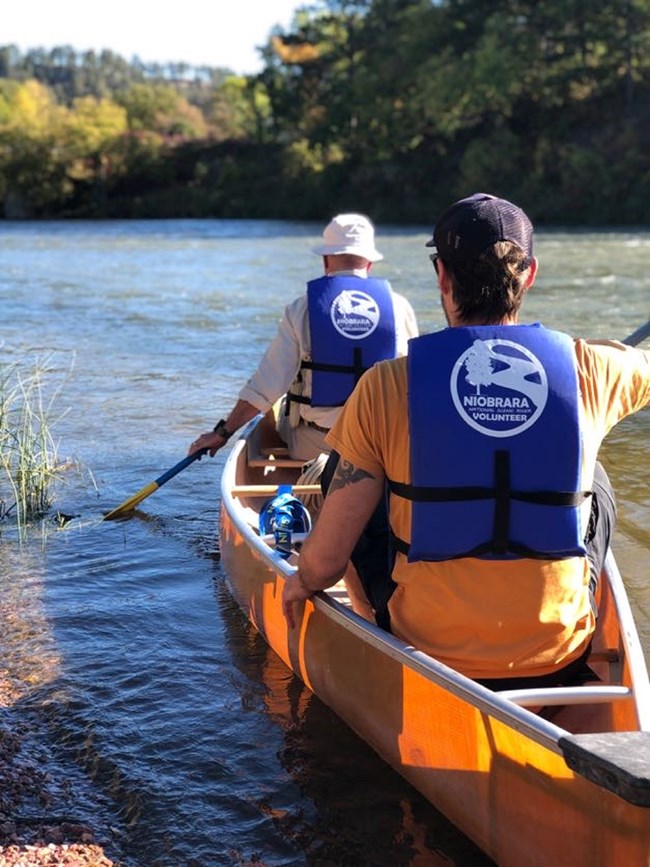 The celebration continues into 2022 with new programming:
Dark Skies: To celebrate the amazing dark night skies of the Niobrara River Corridor, one of the park rangers will be attending the Dark Sky Academy to create new programming.

Tribal Knowledge, History, & Culture: In December, we will debut a new program developed in conjunction with our Native partners. The program that will engage middle school girls with activities that blend the park's resources with tribal knowledge, history and culture.
In 2021, Acting Superintendent Susan Cook reached out to Quiet Parks International (QPI). She invited them to visit and evaluate if the Niobrara National Scenic River Corridor would quality as one of their internationally designated sites. After a four-day float down the river, hours of audio and video recordings, and many photographs, the park is eagerly awaiting QPI's decision.