Article
National Trails Day is Saturday, June 3rd!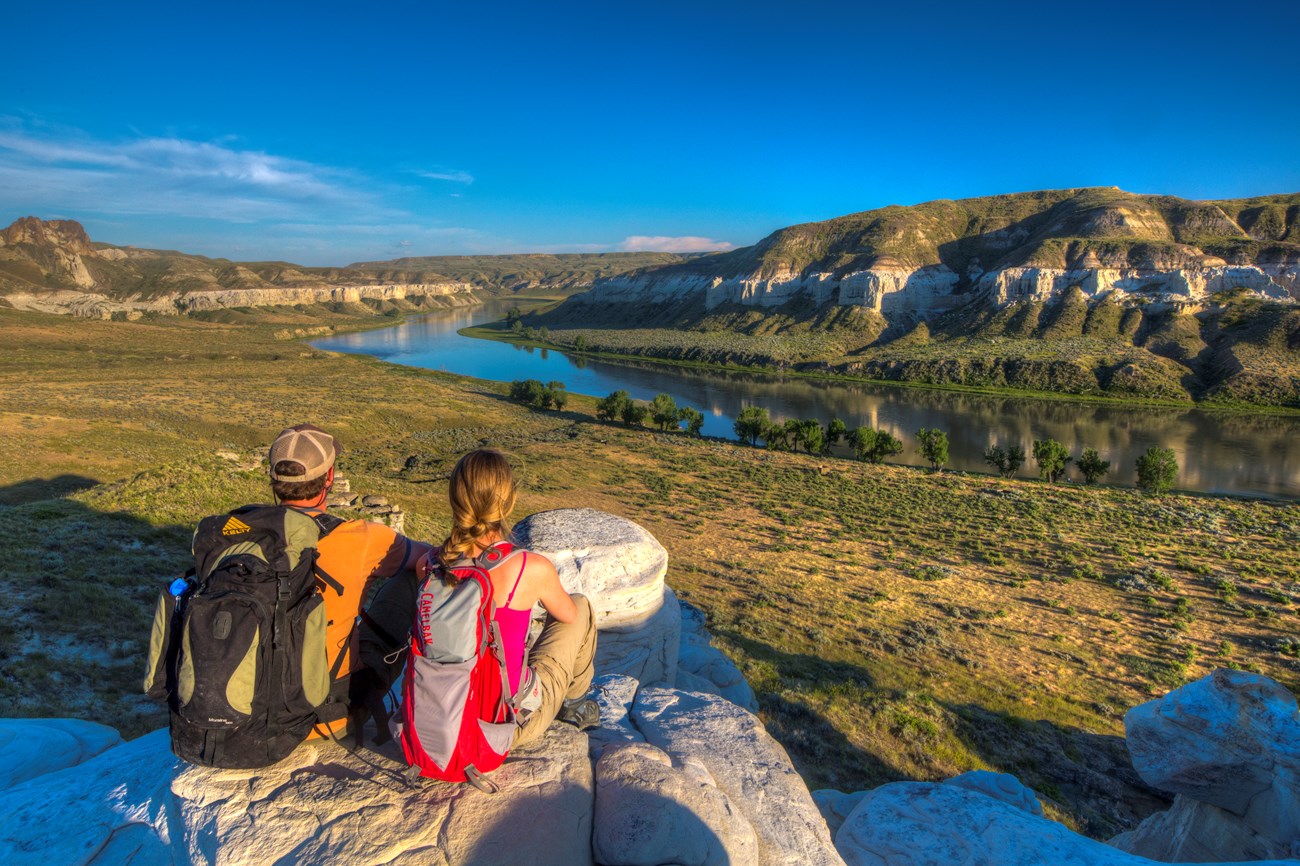 Each year on the first Saturday in June, NPS partner American Hiking Society hosts National Trails Day which takes place on trails across public lands. As the nation's largest trails event, National Trails Day is a day of public events aimed at promotion, conservation, stewardship, and trail service. Thousands of hikers, bikers, rowers, horseback riders, trail clubs, federal and local agencies, land trusts, and businesses come together in partnership to promote, maintain, and clean up public lands and trails. 
In 2022, National Trails Day gained a social media reach of over 22 million people, and over 57,000 volunteers took part in events equaling over $1 million in volunteer labor value. Almost 700 registered events occurred across the country. 94 of them were stewardship events, of which, 78 occurred on NPS managed or administered lands!
Following in the footsteps of last year, this year's theme and pledge is to leave the trail and the outdoor community better than we found them. A National Trail Day event can range from as simple as picking up trash in your community to a walk, hike, ride or paddle on any trail, or a volunteer stewardship event on your public lands. No matter how you choose to celebrate, the goal of National Trails Day is to connect more people to trails.

Resources

To find out more information about National Trails Day, visit the American Hiking Society's website.
View American Hiking Society's Event Host Guide.
Additionally, to find events, visit www.volunteer.gov, and search keyword "National Trails Day"


We hope to see your participation in the 31st annual National Trails Day® on June 3, 2023! 
Last updated: May 24, 2023