The 1867 Asbury Mill is an iconic, five story stone Mill located on the Musconetcong River in Franklin Township, 4 miles from Interstate 78. It is built on the foundation of an earlier mill structure that dated back to the European settlement of Western New Jersey in the 18th century, around 1780.

Rich in history, this area along the Musconetcong River has been occupied for more than 13,000 years, and is home to the Lenape people. The River's resources have sustained inhabitants for thousands of years. Grist mill technology arrived with the earliest European settlers. Streams flowing through the region made it ideally suited to powering the early mills. By the mid-19th century, the area was dotted with self-contained, water-powered, grain-grinding factories.

The original mill was a wood frame structure, and it primarily ground dried wheat and corn into flour. This building reflects the early influence of the Industrial Revolution in New Jersey with its use of a water wheel and, later, a turbine.

Construction was certainly interrupted by the American Civil War – construction workers were likely conscripted into military service. When complete, three sides of the mill were coated with stucco to preserve the lime mortar stone work from the elements. The fourth is rubble stone and mortar that was protected by a lean-to style shed.
In 1903, local laborer, postmaster, and entrepreneur Harry Riddle purchased this mill to process graphite. During the First and Second World Wars, graphite was in very high demand as a strategic material used to manufacture weapons. Asbury Graphite was the first company to initiate trade with China after President Nixon's political initiative opened that country in the 1970's. The Chinese were mining very high quality material. The plant was closed in the 1970s, and in 1999, the Musconetcong Watershed Association (MWA) was gifted the mill by the Riddle family, with the hope of seeing it restored.

Since 1994, the Musconetcong Watershed Association has been systematically restoring the Mill for modern uses, including an Interpretive Center on two lower floors and income-generating office space for non-profit organizations on two upper floors. At the conclusion, with modern plumbing, electrical, and HVAC systems installed, the Mill will be open most days of the year, supporting about 20 jobs and reaching up to 220,000 school children.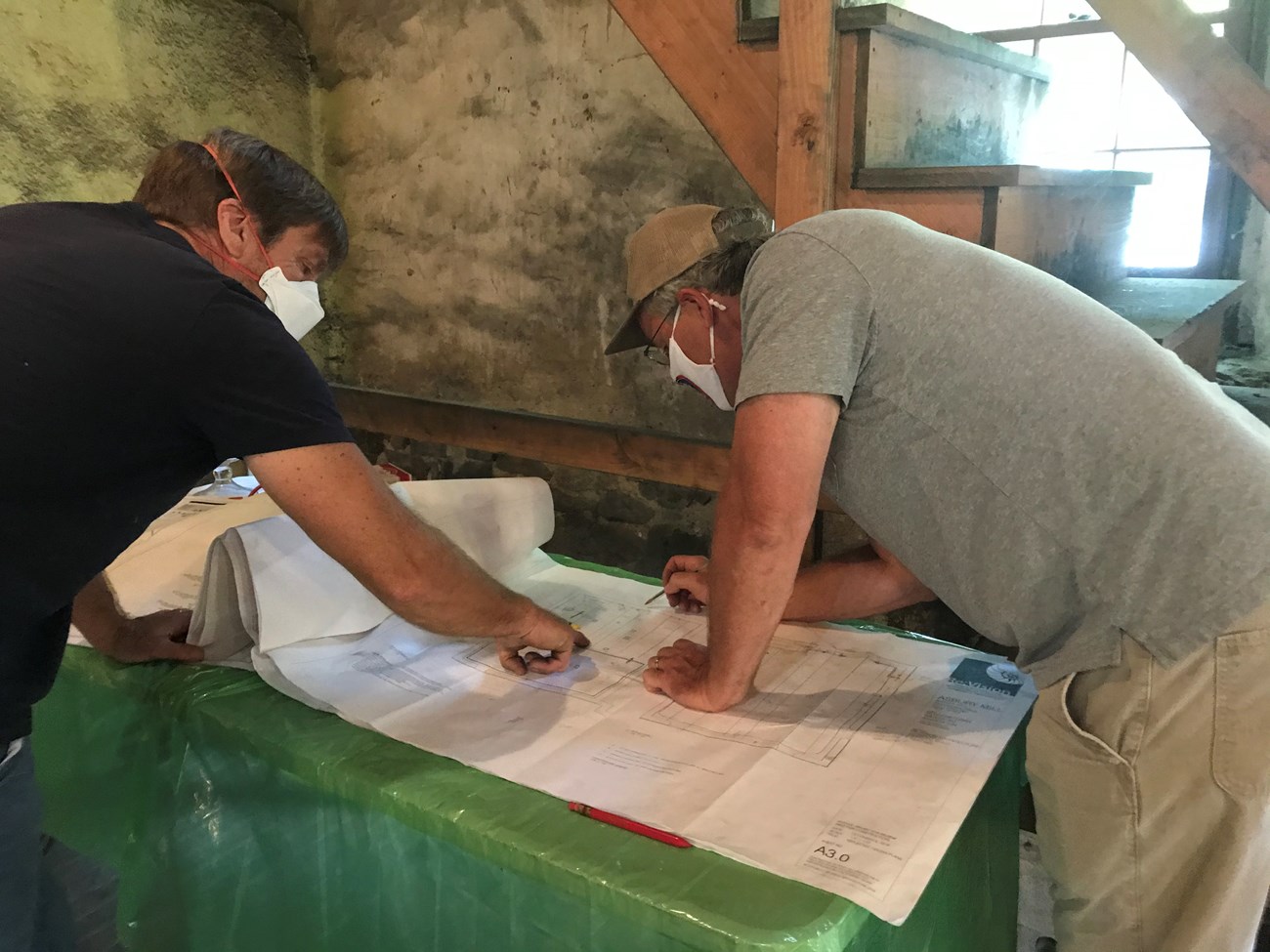 The Interpretive Center will feature exhibits to tell the story of changing land uses in southern Warren County, including Native American and Colonial history, technological change and milling innovations, river restoration, and recreation. The Mill site will be linked with a 3.8-mile interpretive riverside loop trail, including a native plant garden, and the Musconetcong National Water Trail that passes through Asbury. The combination of historic, educational, and recreational resources will provide a unique visitor experience, authentic to rural, southern Warren County, NJ.

More information about the restoration of Asbury Mill may be found on the MWA website.

---