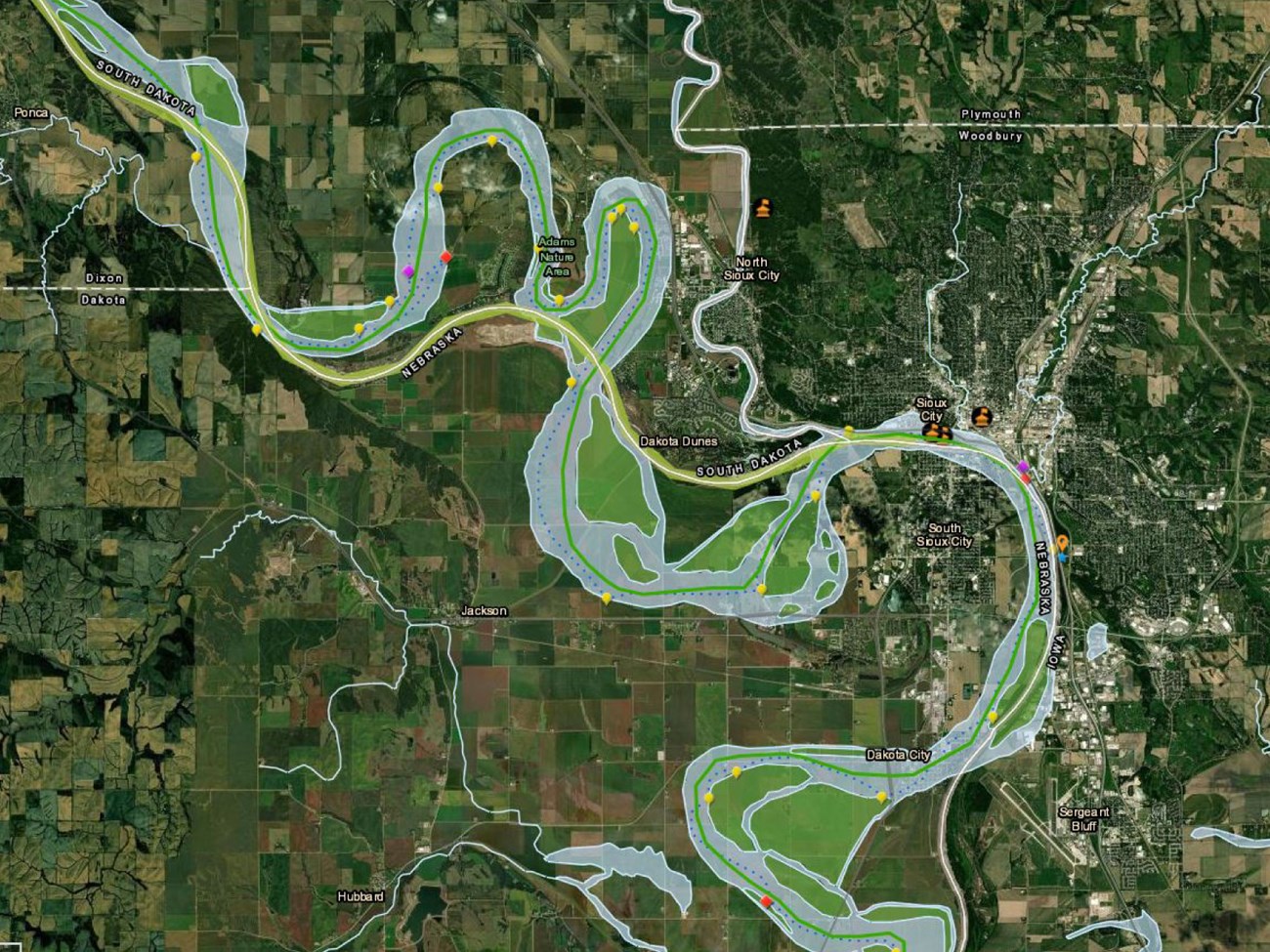 About this article: This article was originally published in the
Lewis and Clark National Historic Trail 2021 Annual Report.
Lewis and Clark Trail Park Atlas Mapping
This summer, the Integrated Resources Stewardship team updated the Lewis and Clark National Historic Trail Interactive Atlas using the latest ArcGIS Online mapping technology. The Atlas was originally created in 2012 as part of the National Park Service Foundation Planning efforts and was one of the first National Park Service Atlases to be made available to the public. With the recent move to the ArcGIS Online platform, the speed and performance of the Atlas have significantly improved and users are able to choose from a variety of different base maps. Using the Atlas, visitors can explore the geography of the Lewis and Clark National Historic Trail and examine different layers of natural, cultural, and recreational resources. The Atlas also provides geographic layers of historic information about the Lewis and Clark Expedition, including a reconstruction of the historic channel of the Missouri River as well as campsite locations with links to the University of Nebraska's Online Journals of Lewis and Clark.
— Ryan Cooper | Geographer
Interactive Park Atlas
Check out officially designated water trails, visitor centers, High Potential Historic Sites, National Register Sites and more.
Visit the Park Atlas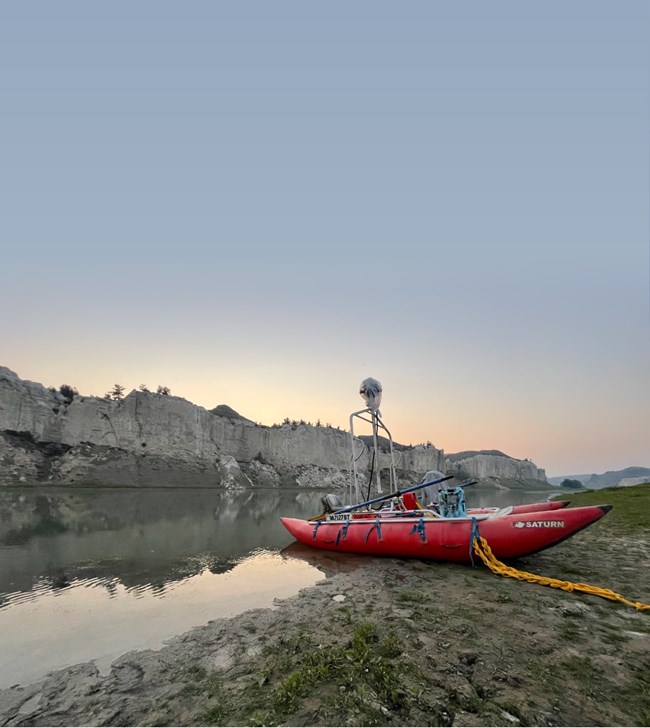 Panoramic River Mapping
Lewis and Clark Trail staff from the Integrated Resources Stewardship team helped to coordinate a project to collect next generation imagery and map data on several sections of the trail. The team worked with Terrain360, a company that uses technology to help facilitate outdoor experiences and inspire a love of the great outdoors, while also documenting the issues and challenges impacting our precious resources. The project included the collection of approximately 150 miles of 360-degree panoramic views, which were integrated with a digital map of historically significant areas and ecologically sensitive locations along six segments of the trail.
—Integrated Resources Stewardship Team