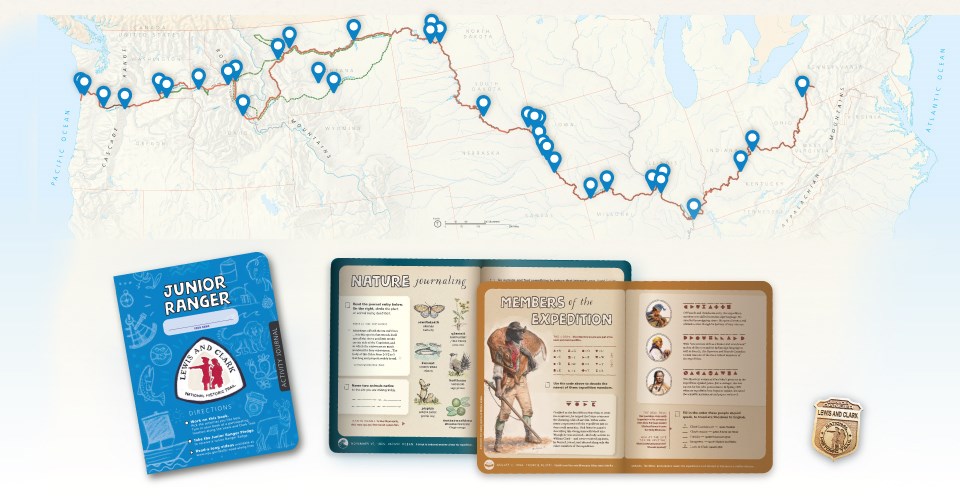 About this article: This article was originally published in the Lewis and Clark National Historic Trail 2021 Annual Report.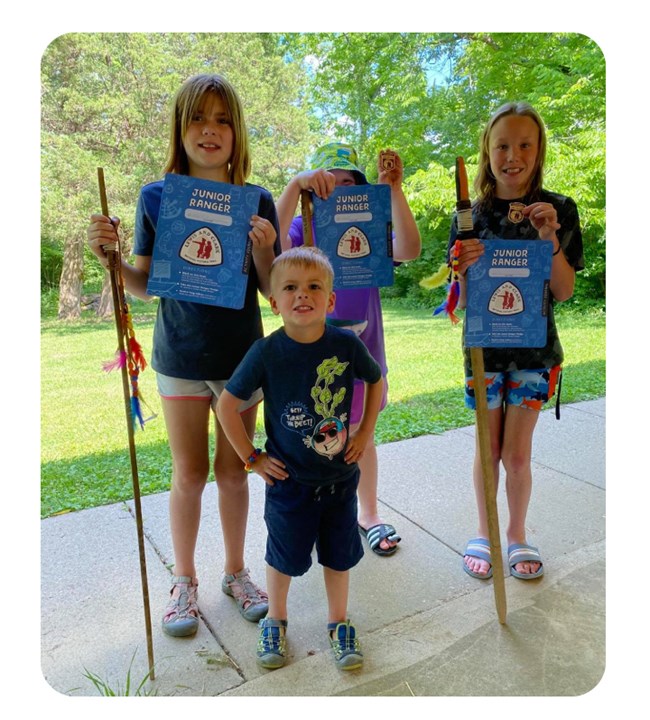 The Lewis and Clark Trail Junior Ranger program is now available at more than 30
locations
across the U.S. To earn a Junior Ranger badge, kids work on an activity book that engages them where they are and connects them to the national Lewis and Clark Expedition story.
To make the program relevant to sites along all 4,900 miles of trail, planning and community input was essential. A small group of National Park Service interpreters with tribal affiliations assisted with input early on. Ten locations across the trail served as test pilots to review and provide feedback on the Lewis and Clark Trail Junior Ranger activity booklet's first draft.
The
Lewis and Clark Trail Junior Ranger program
launched on National Trails Day 2021. Innovative elements boost engagement and accessibility for all.
Online read-along videos
narrate and audio describe the booklet activities. Kids can also hear
Indigenous names of plants and animals
online. Custom 3D tactile maps help blind and low vision participants understand the trail route. An online
Partner Toolkit
guides sites hosting the program.
Participants and host sites have reported high engagement. As kids fill-in-the-blanks, they're learning about tribal homelands. As they decode messages, they're seeing expedition members' diverse backgrounds and skills. This innovative, accessible program is showing kids that the Lewis and Clark Trail story is for everyone.
—Caitlin Campbell | Visual Information Specialist