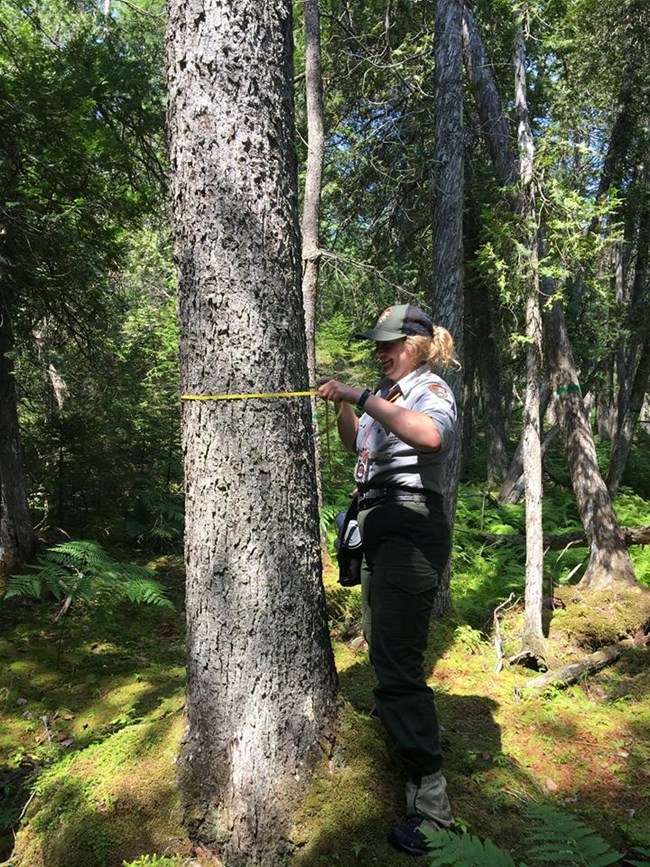 The I&M networks of the northeast have launched the Managing Resilient Forests Initiative to raise awareness of threats to forest health and foster collaboration across the region. The initiative includes the following four efforts:
Describe Forest Condition
Create "report cards" and other communication products to relay the current status and trends of park forests using more than a decade of NPS forest monitoring data produced by five eastern Inventory & Monitoring networks. Putting individual park conditions into a regional context helps them understand their forest condition and how known trends will effect future forest condition.
Connect Park Managers
Identify parks facing similar threats and facilitate mutual collaboration by hosting an in-person training on November 1-3, 2022. The Resilient Forests training for Region 1 natural resource managers will be held at the National Conservation Training Center.
Recommend Resources and Tools
Provide recommendations on management actions to promote resilient forest ecosystems, including: deer management, invasive species control, prescribed fire, silvicultural treatments, tree planting, fencing, etc. We will share case studies and lessons learned from recent management efforts in Region 1 parks, and connect parks to existing resources within NPS and through external partners that can facilitate resilient forest management in parks.
Support Adaptive Management
Support collaboration between parks and I&M networks to integrate Inventory and Monitoring data into management decision-making. Ongoing monitoring not only keeps track of management progress but creates a framework for adapting that management over time. In an adaptive management framework, collaboration between parks, I&M, regional biologists, and Invasive Plant Management Teams facilitates the implementation of resilient forest management based on current forest conditions in parks.