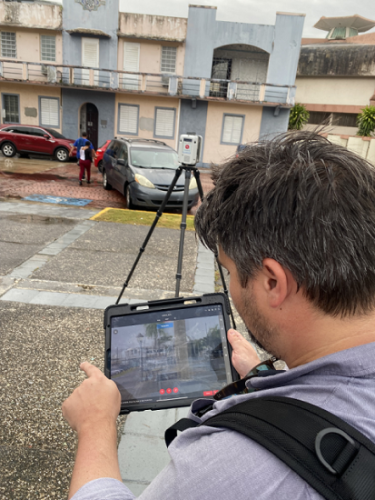 When: June 5-23, 2023

Where: San Juan and Cataño, Puerto Rico

This certificate program will teach new techniques to survey, document and map cultural heritage sites in, and around, historic San Juan and Cataño, Puerto Rico. Expert instructors will guide 15 participants as they complete hands-on training with the documentation technology. The team will gather data that is instrumental to the work PRSHPO is doing to plan and mitigate for the increased effects climate change is having on the island.

Participants will be emerging professionals, federal and state employees, and non-government employees interested in advancing their knowledge of digital documentation for climate change mitigation. The group will represent a mixture of fields including historic preservation, planning, architecture, and cultural heritage. The program welcomes applicants from the United States. Residents of Puerto Rico are especially encouraged to apply.

This certificate program aims to develop new core competencies and skills for emerging and current cultural heritage specialists for a changing climate. The program was developed in partnership with NCPTT, Tulane University Historic Preservation Department, The Puerto Rico State Historic Preservation Office (PRSHPO), and The Polytechnic University of Puerto Rico.

The program will be taught in English. Participants that complete the program will receive a NCPTT Certificate.

Logistics:

Course Date: June 5-23, 2023

Course Length: 3 Weeks.Participants must be available to attend the complete 3 week program.

Course Fee: There is no course fee. This workshop is funded through the Department of Interior Natural and Cultural Resources Response Support Function.

Course Location: The main meeting site will be at The Polytechnic University (The Polytechnic) in San Juan, Puerto Rico. Additional documentation work will be done in the nearby city of Cataño.

Housing & Transportation: Participants will provide their own transportation to, and from, San Juan, Puerto Rico. Participants will also fund their own housing during the program. Student apartments, and transportation during the program, can be arranged separately through The Polytechnic. The cost will be $500 per person, per week.

Student apartments are shared and consist of two rooms, a kitchenette (fridge and microwave), coin laundry and Wi-Fi. The rooms have twin beds. Bedding and towels are not included but can be provided for an additional cost.

Participants are not required to stay at The Polytechnic. They can acquire their own lodging and daily transportation.

Food: Meals will be the responsibility of the participant.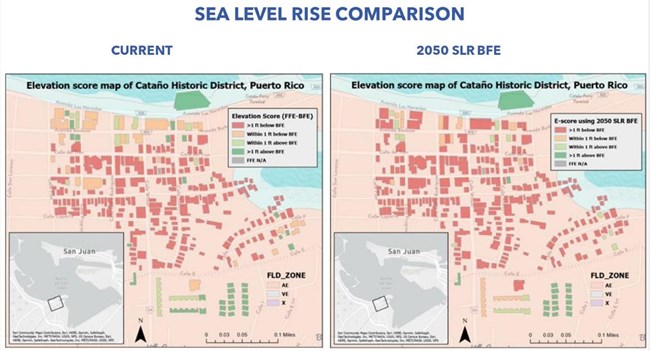 Learning Objectives:
Students will be able to identify Puerto Rican architectural elements and styles.

Students will have an advanced understanding of architectural agents of decay.

Students will have foundational knowledge in geo-spatial mapping for cultural resources.

Students will be able to map architectural conditions and advise basic conservation treatment options.

Students will have a foundational knowledge of hazard risk to cultural resources in coastal, island, and marine environments.

Students will be able to apply digital technologies to and understand how this information can be used for mitigation of climate change planning specifically related to cultural heritage assets 
Instructors:

Brent R. Fortenberry, Tulane University
Director, and Christovich Associate Professor of Historic Preservation

Jane Ashburn, Tulane University
Assistant Professor of Historic Preservation

Simeon Warren, NPS
Program Manager, Architecture and Engineering, NCPTT

Evelyn M. Villalobos Rivera, Polytechnic University of Puerto Rico
Coordinator, Master in Architectural Conservation and Rehabilitation & The Architectural Conservation Laboratory
Course Schdule:

Week One:
Introduction to Architectural History and Historic Preservation, Heritage and Disaster Management

Identifying Architectural Elements

Introduction to Architectural

Conditions and Mapping Introduction to Digital Technology for Preservation Mapping
Week Two
Introduction to ArcGIS for Cultural Resources Architectural

Survey and Mapping

Architectural Conditions Mapping
Week Three
Heritage and Cultural Resources for Climate Change

Mapping Elevation and Risk
Apply:

The application deadline has passed. Thank you to all of the applicants.

If you have questions, please contact us.