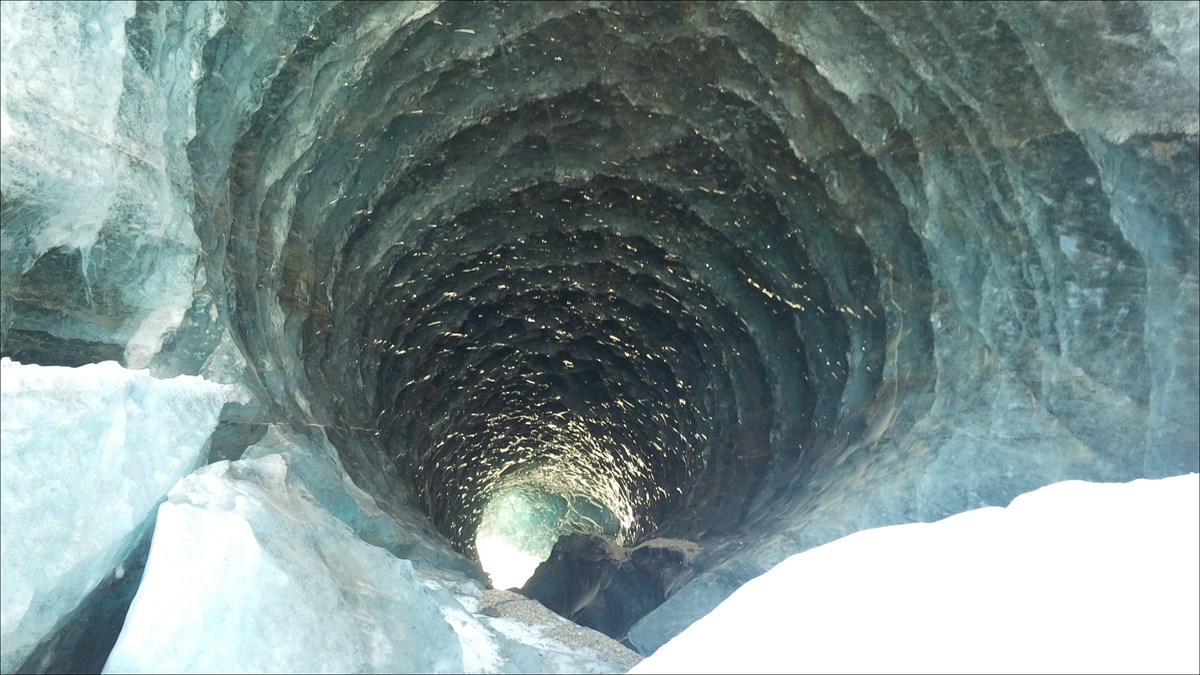 By Mike Townsend, Visual Information Specialist
Wrangell-St. Elias National Park and Preserve, Alaska
Introduction
Glaciers are dynamic 'rivers of ice' continually moving and changing with multiple features, including ice caves. Many interesting ice caves commonly form along the eastern edge of Root Glacier, near the Kennecott Mines National Historic Landmark within Wrangell-St. Elias National Park and Preserve.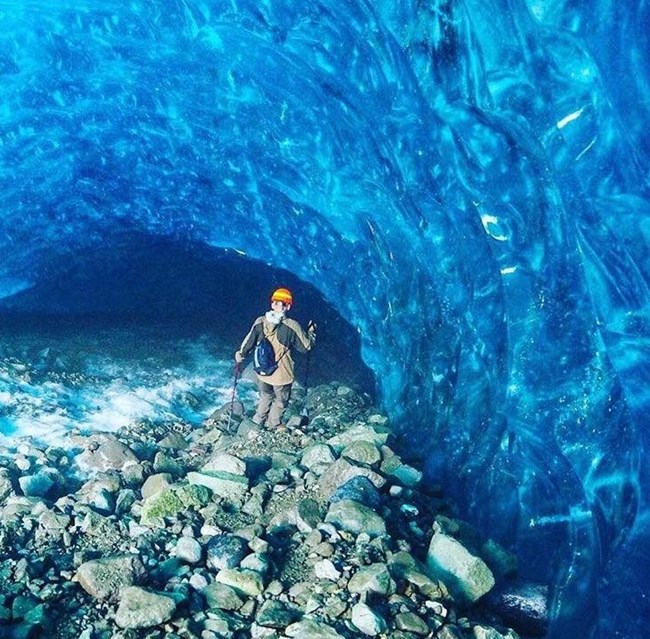 The formation of an ice cave starts when water flows into and through a glacier, creating an opening where the water enters the glacier and melting out a tunnel in the ice. When the water enters the ice from the surface of the glacier, it typically forms a moulin, which is a vertical hole that leads downwards into the glacier ice. These are typically inaccessible without advanced climbing gear and skills. But when creeks enter a glacier along one of its lateral (side) moraines, the warm creek water will create a cavity that expands into a cave with a glacier ice roof over a floor of ice, sediment, or bedrock.
Be Geohazard Aware
Ice caves are inherently dangerous due to the possibility of ice or rocks falling from the ceiling, cave collapse and flooding. Always wear the proper equipment and go with an experienced guide during glacier travel in exploration for ice caves, since there can be hazardous crevasses (cracks), rock and icefall, moulins, and thin ice bridges over holes.
Root Glacier—Above and Below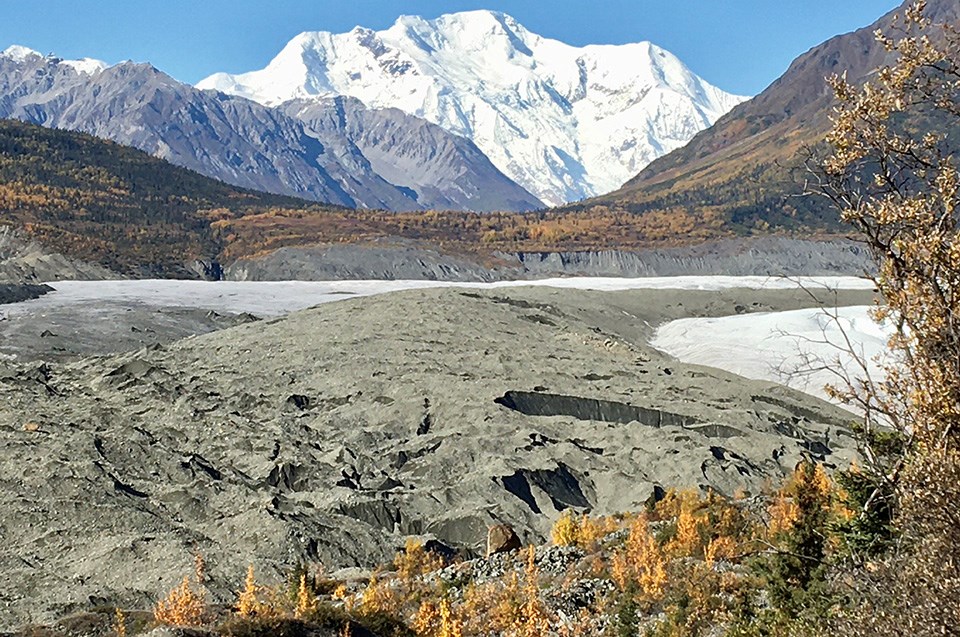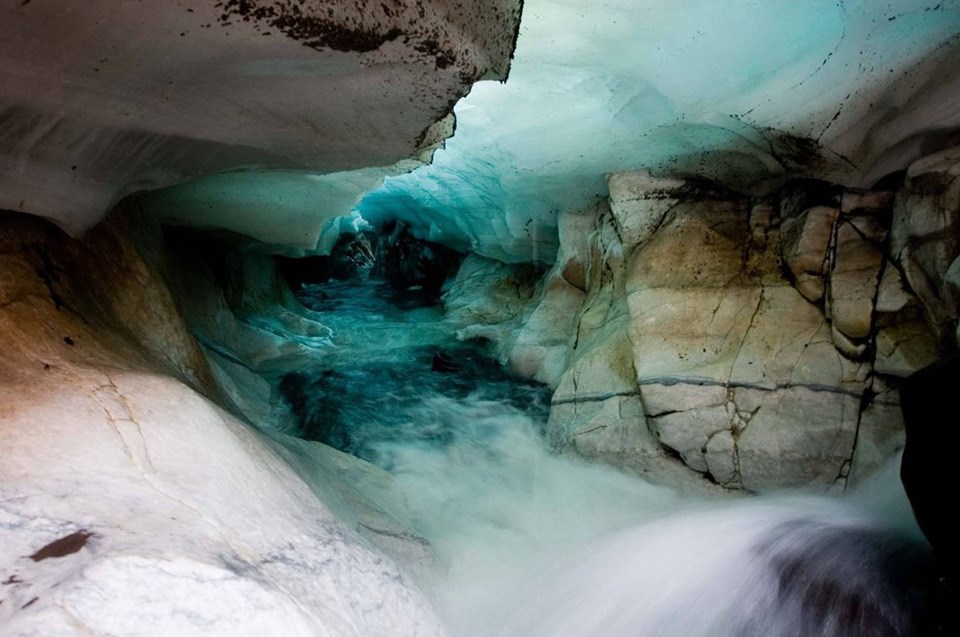 Top image
Root Glacier and Mount Blackburn.
Credit: NPS photo by Jamie Hart.
Bottom image
Water flowing through an ice cave.
Credit: NPS