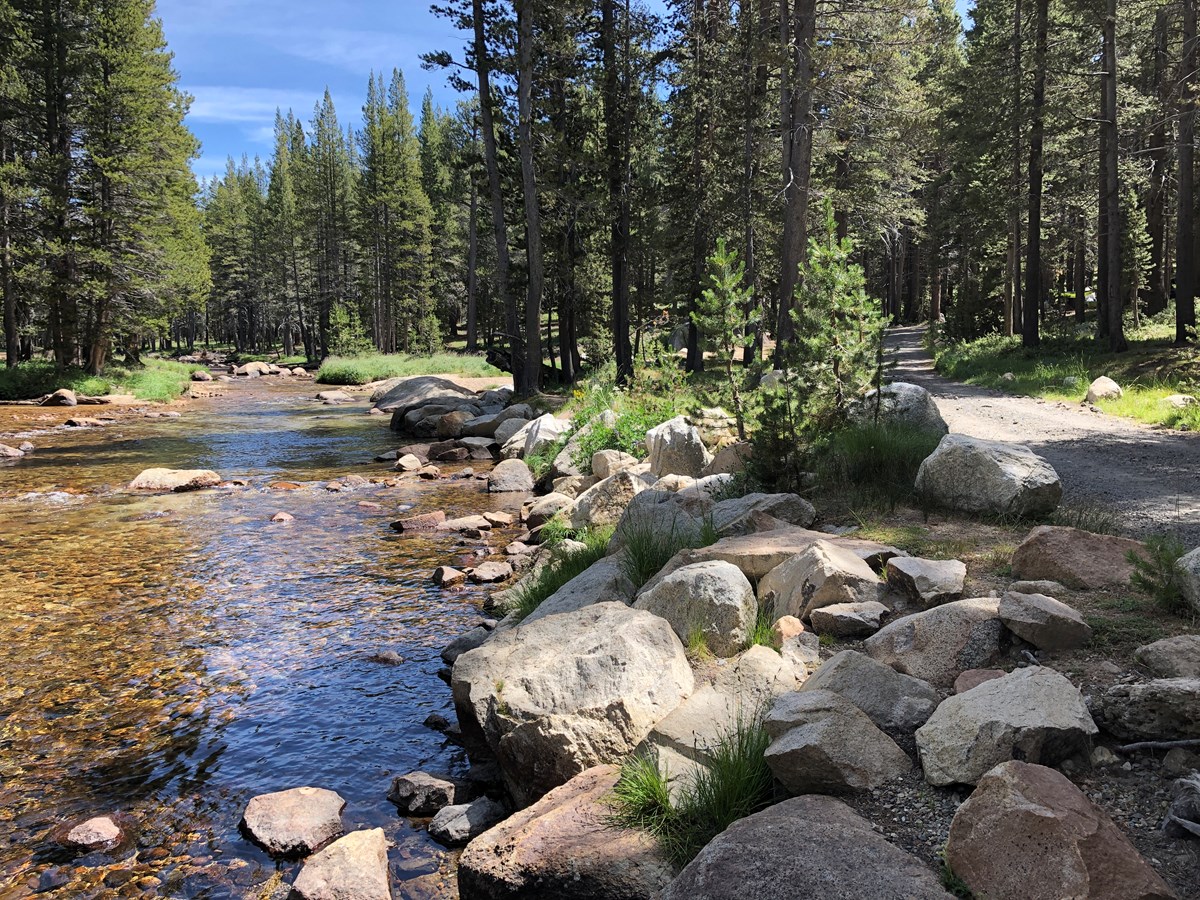 Yosemite National Park's largest campground is receiving a major overhaul with funding from the Great American Outdoors Act (GAOA). The $20 million project will rehabilitate and modernize the Tuolumne Meadows campground which hosts more than 150,000 campers annually.
The campground was built by the Civilian Conservation Corps (CCC) in the 1930s and expanded in the 1960's to 140 acres. It's high elevation setting (8,600') provides direct access to the Tuolumne Wild and Scenic River, the John Muir Trail, and iconic viewpoints of the surrounding alpine environment.
Project at a Glance: This $20 million dollar project will rehabilitate the 329-site Tuolumne Meadows Campground, including walk-in, drive-in and fully accessible sites designed for RV, tent, backpacker, group, and equestrian use.
What are the Benefits: In a world where more Americans are looking for opportunities to take a break from technology and enjoy the great outdoors, campgrounds are just as relevant today as they were to early twentieth- century campers.
This project will upgrade and improve campground facilities and utility systems, increase the variety of camping options and provide visitors with a unique and affordable way to stay in the park. The work will enhance the visitor experience, fix structures damaged from heavy snowfall, and repair aging, inefficient infrastructure.
Project Purpose and Goals
Camping in national parks provides visitors with low-cost and enjoyable opportunities to extend their stay and experience a variety of activities. This project will improve the camping experience for more than 150,000 people annually by upgrading amenities and addressing long-standing maintenance needs at the park's largest campground including:
Enhancing accessibility features for campsites and adding more comfort stations to better serve visitor needs

Modernizing comfort stations with new fixtures and floor plans

Repairing roads and culverts to fix deep potholes and erosion

Improving accessible pathways and seating for interpretive programs at the campground amphitheater

Redesigning campsites with hardened parking pads, revegetation, and improve drainage

Enhancing the amenities at each campsite to include new picnic tables, fire rings, and food storage containers for bear protection

Removing campsites and access roads away from riverbanks and relocating them along a new loop road

Updating water and sewer systems.
Find more information about the Tuolumne Meadows Campground.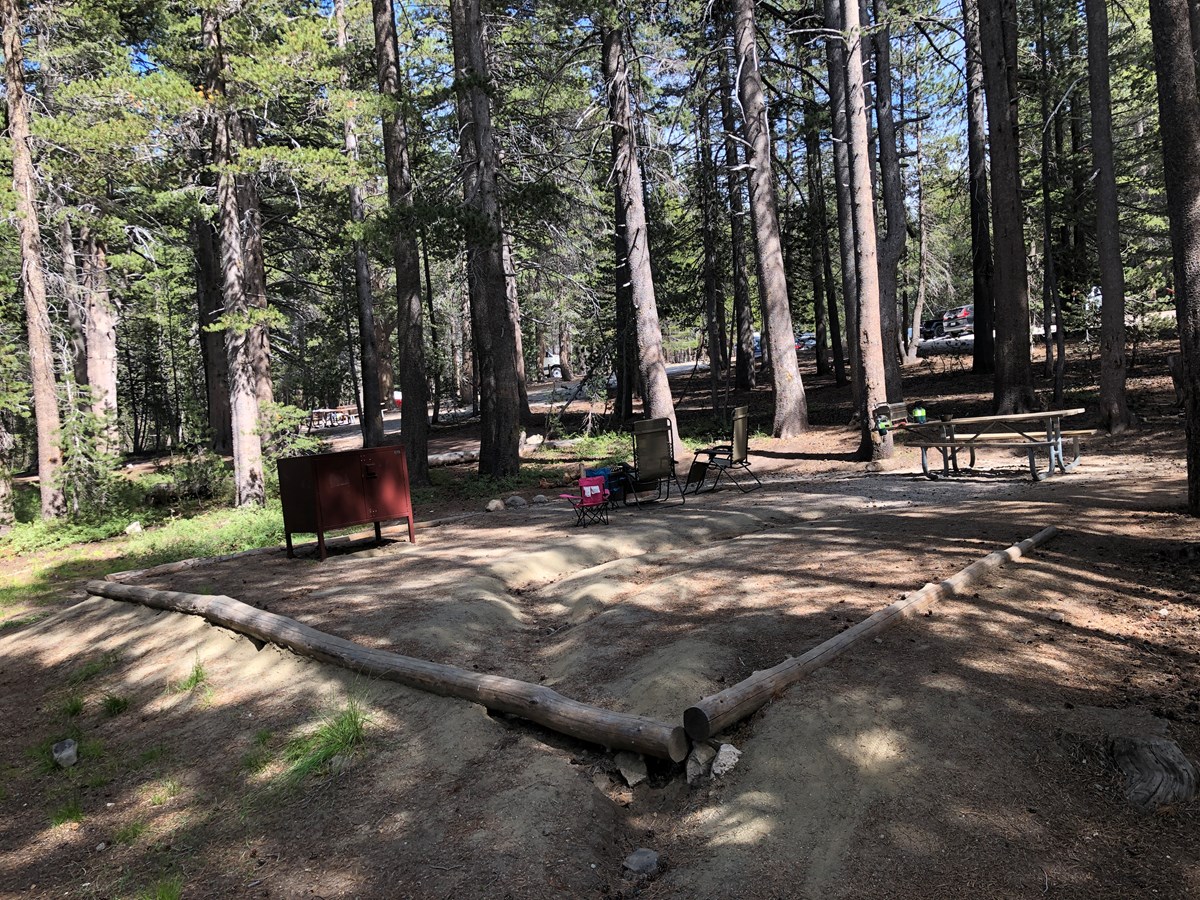 Current Status
The contract was awarded September 15, 2021, and site prep work started in mid-October. The next project phase will start in the 2022 construction season, which begins when the snow melts and contractors can access the area.