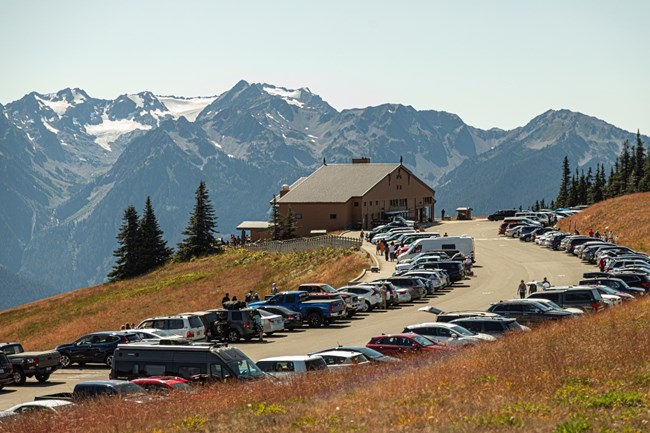 Olympic National Park, with funding from the Great American Outdoors Act (GAOA), will rehabilitate the Hurricane Ridge Day Lodge.
Hurricane Ridge, one of the most popular destinations in Olympic National Park, is visited by about 300,000 visitors each year. In summer, it offers multiple hiking trails, panoramic views of the Olympic mountains, and opportunities to see native flora and fauna. In winter, visitors can snowshoe or cross-country/downhill ski. The lodge provides views of snow-capped mountains and a place to escape the winter cold. The area experiences severe winter storms with hurricane force winds. This weather drives rain and snow into Hurricane Ridge Day Lodge creating both superficial and structural problems for the building and its amenities.

Project at a Glance: This $10.8 million project will bring Hurricane Ridge Day Lodge into compliance with current codes and ABAAS accessibility standards. It will create a safer and more energy efficient lodge by replacing, fixing, and updating structural elements of the lodge.

What are the Benefits: The spectacular views from Hurricane Ridge come with extreme conditions. Rehabilitating the Hurricane Ridge Day Lodge ensures a safe and accessible facility for guests to use while visiting the most easily accessed mountain area of the park. This project will replace the roof, improve the exterior of the lodge, increase facility accessibility, and ensure proper weatherproofing for both energy efficiency and structural integrity.
Project Purpose and Goals
Renew the critical structural, electrical, plumbing, mechanical, fire and elevator systems

Protect building integrity and operation, maintain safe visitor services, and mitigate unplanned system failures during the winter season

Improve safety for annual visitors and employees

Complete accessibility upgrades to improve recreational opportunities for visitors and staff with disabilities

Correct severe weatherproofing problems creating structural damage to ensure reduced energy use and a durable, airtight, and efficient facility.

Replace the existing 40-year old 10,000 gallon underground fuel oil tank that serves the heating system to provide required overspill and leak protection.

Replace and upgrade the roof structure to meet seismic, wind speed and snow load requirements.

Replace windows, doors, exterior wall and floor coverings

Refinish and coat wood walls and window trim

Replace non-skid flooring

Correct $6.68 million of deffered maintenance and repairs
Find more information about Hurricane Ridge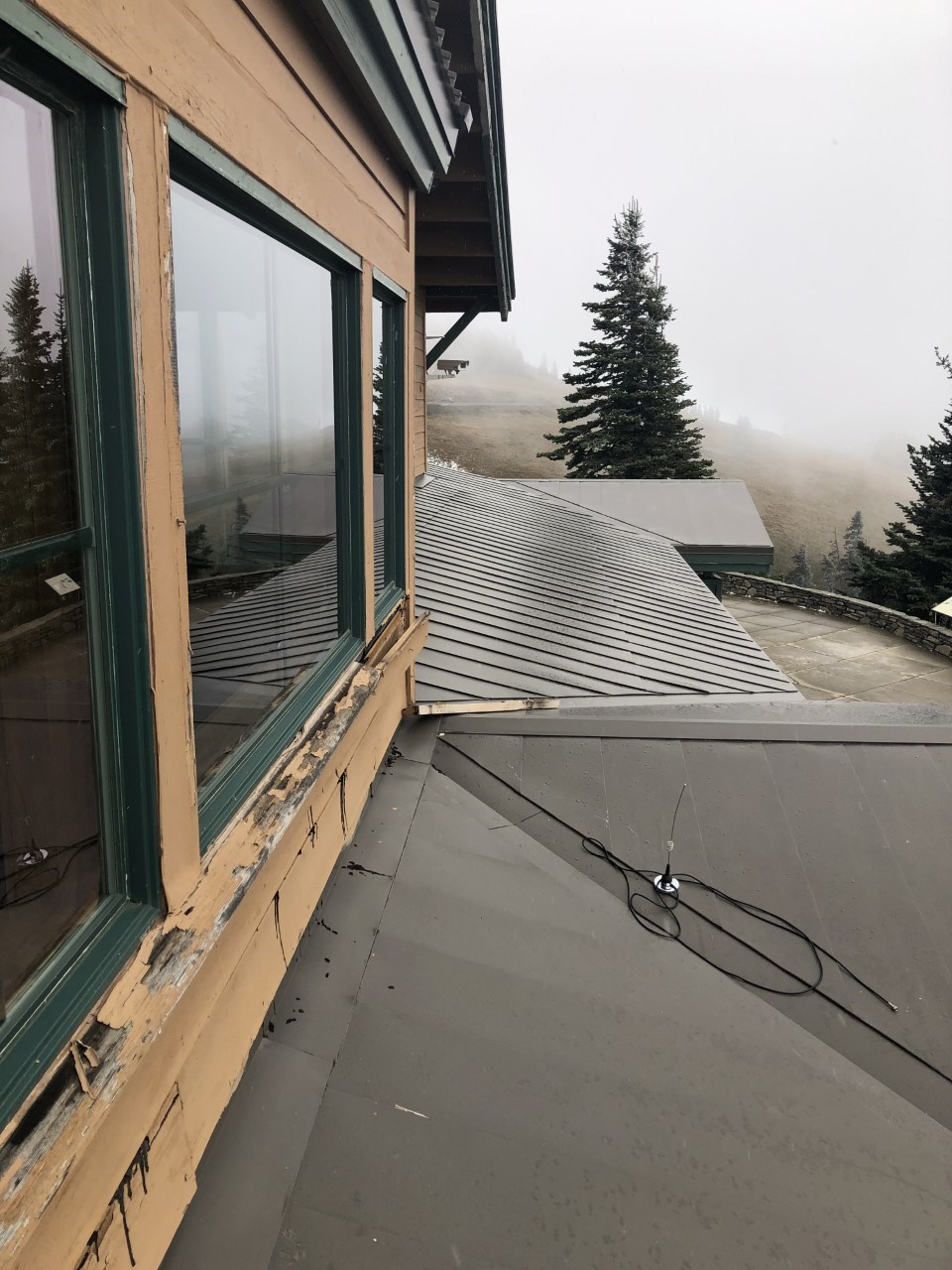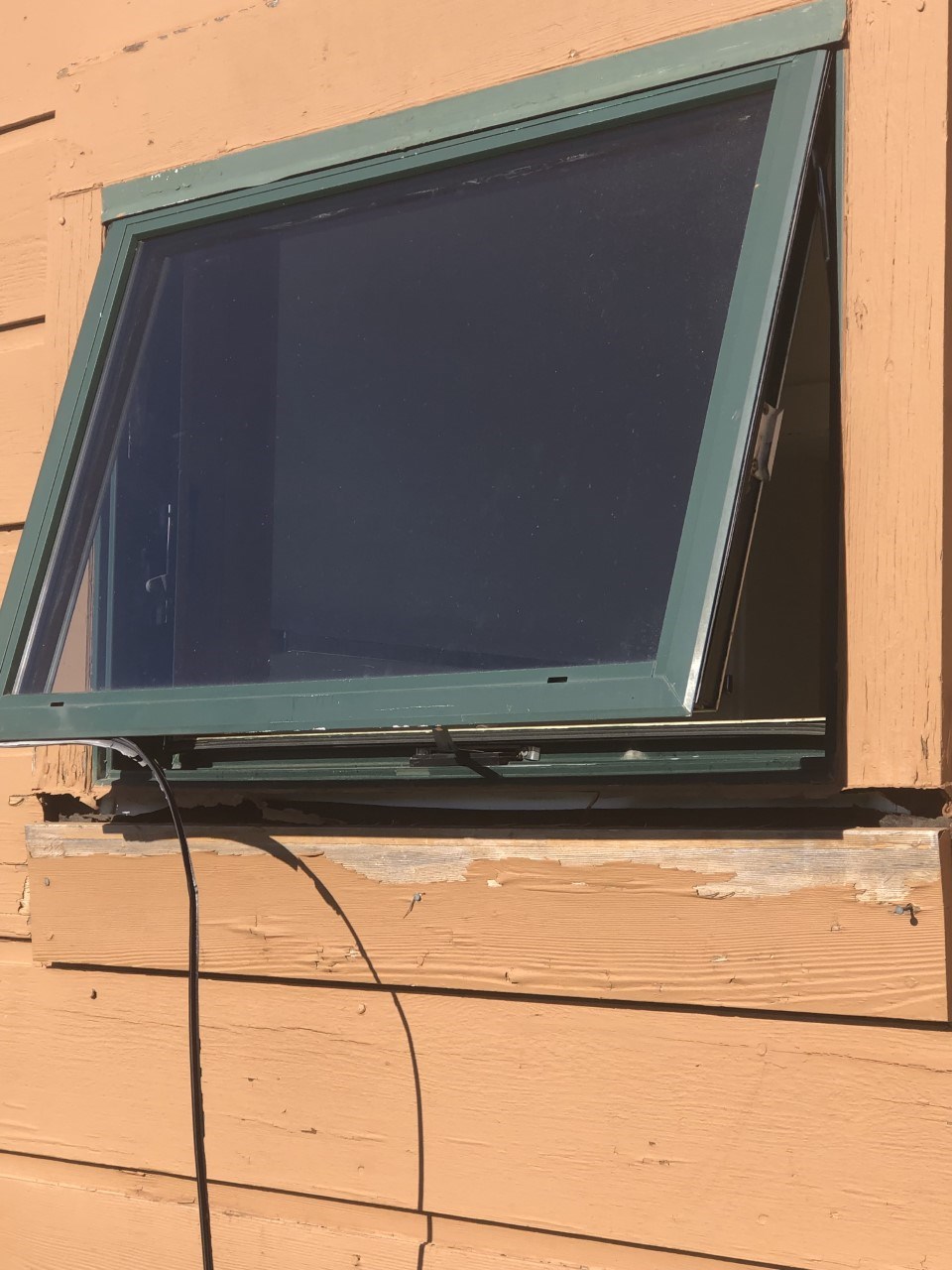 Current Status
This project is expected to get underway in April 2023.