Fossils are clues life left behind. From them we can learn how the Earth changed and life evolved over a billion years. There are two types of fossils that can tell us different things about the ancient animals that roamed the Earth. Body fossils can tell us about where ancient animals died, but trace fossils can tell us how ancient animals lived. Today you can walk in parks where ancient animals walked. You can see their footprints and other impressions they left behind.
In celebration of National Fossil Day, join us on a guided hike through time following ancient footprints.

---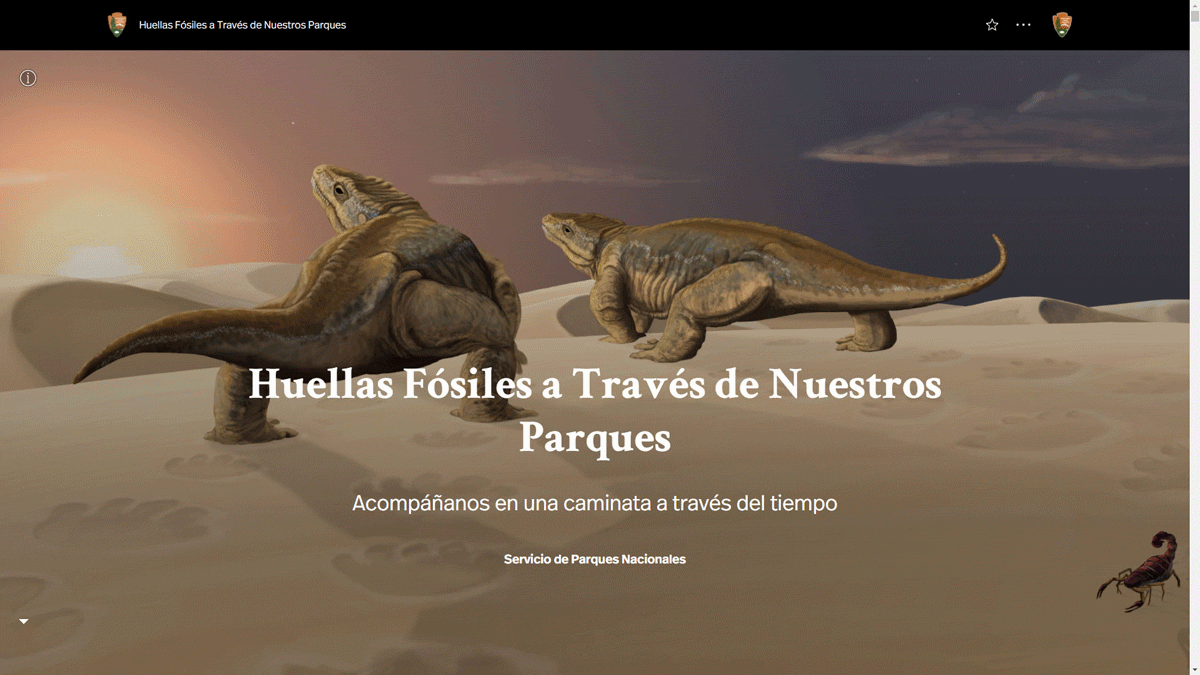 Los fósiles son evidencias dejadas por antiguas formas de vida. De ellos podemos aprender cómo ha cambiado el planeta y cómo ha evolucionado la vida entre billones de años. Hay dos tipos de fósiles que pueden decirnos cosas diferentes sobre los antiguos seres que habitaron la Tierra. Fósiles corporales nos pueden enseñar sobre dónde un animal murió, pero las trazas fósiles nos pueden decir más sobre cómo animales extintos vivieron. Hoy en día uno puede caminar en parques dónde estos animales antiguos caminaron. Se pueden ver las huellas y las impresiones que ahí dejaron.
Para celebrar el Día Nacional de los Fósiles, acompáñanos en un viaje guiado a través del tiempo siguiendo antiguas huellas.