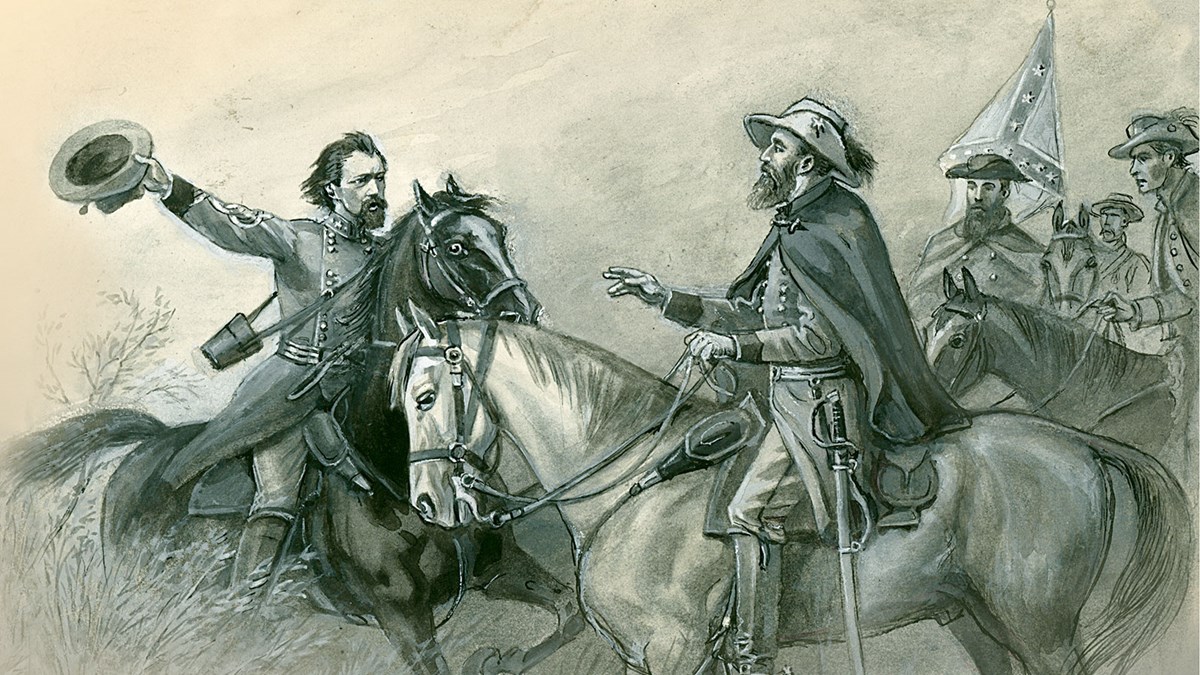 "The concentration was stopped; the blow was not delivered… We halted, we hesitated, we dallied."

—General John Gordon
10:30 a.m.—By late morning, about 14,000 Confederates had pushed approximately 32,000 Union soldiers out of their positions and sent them in full retreat through Middletown and almost one mile north of the village. General John Gordon and his commanding officer, General Jubal Early, met to assess the situation. Gordon urged continuing the pursuit. Early believed that the battle had been won. Some of his troops, he argued, had been on the move for over 12 hours and needed rest and food, and he worried about facing the formidable Union cavalry. Early decided to halt near Miller's Mill.
It was a decision that would haunt both men—and military historians—for years to come.
People, Places, & Stories