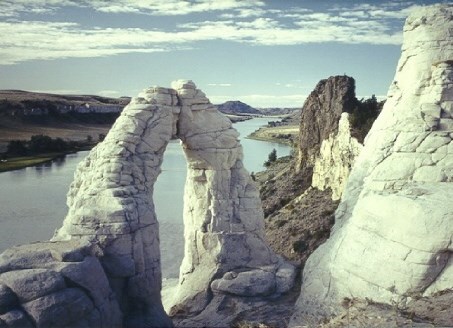 In the spring of 1805 as the Corps of Discovery slowly climbed along the upper Missouri River they would have marveled at a formation known as the Eye of the Needle, an 11-foot-tall sandstone arch formed by water and wind.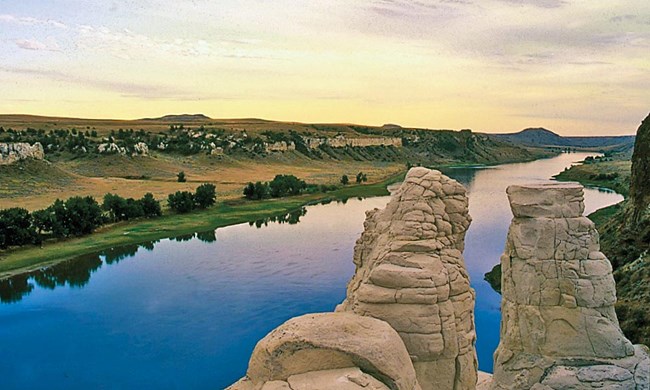 Sadly, in late May 1997, the natural arch collapsed, leaving two six-foot pillars. Initially, it was believed that vandals caused the destruction, but even with a sizable reward no information ever led to anyone being charged with the offense. Then in about 2002 other views were released stating the collapse was caused by erosion and weathering.
The remaining pedestals can be seen about 55 river miles downstream (east) of Fort Benton, Montana, near the Eagle Creek Campground.