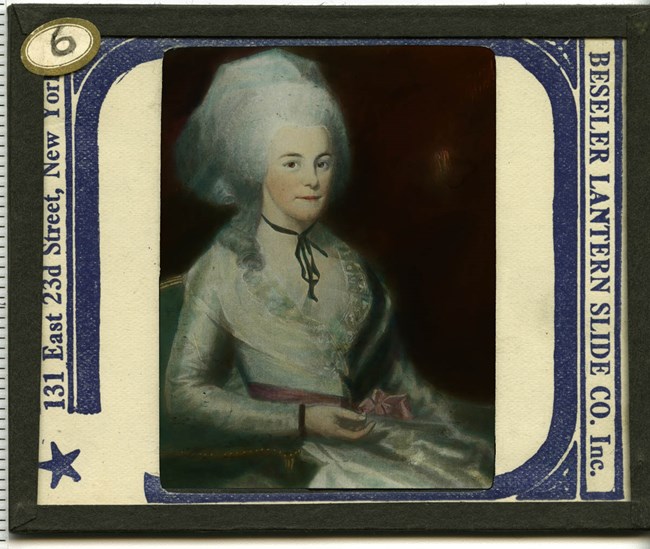 Elizabeth Schuyler Hamilton (1757–1854) was a philanthropist, wife to Alexander Hamilton, and mother of their 8 children. Also known as Eliza or Betsy, she was from a prominent Dutch family in Albany, New York. Her father, Philip J. Schuyler, was a general in the Continental Army, politician, and businessman. Her mother, Catherine, was a socialite who was born to the prominent Van Rensselaer family.
In 1780, Eliza married Hamilton at her family's mansion in Albany. Their union lasted 24 years before Hamilton's untimely death in a duel in 1804. Eliza, however, lived to be 97 years old and outlived her husband by 50 years. Thanks to an early financial intervention from friends and colleagues, she retained ownership of The Grange.

After her husband's death, she continued to raise her large family and manage The Grange. She was a co-founder of the Orphan Asylum Society, an agency that provided shelter, food and education to children without parents or homes. She was named first directress and served for twenty-seven years in that role. By the time she left the orphanage in 1848 she had been with the organization continuously since its founding, a total of forty-two years. The New York Orphan Asylum Society continues to exist today, now called Graham Windham. She also helped to raise money for a memorial to President George Washington: an iconic monument that stands today in the middle of our National Mall in Washington, DC. In 1833, she moved from New York to Washington D.C. and was celebrated by dignitaries and the public for her connection to the nation's colonial history. She passed away there on November 9, 1854.