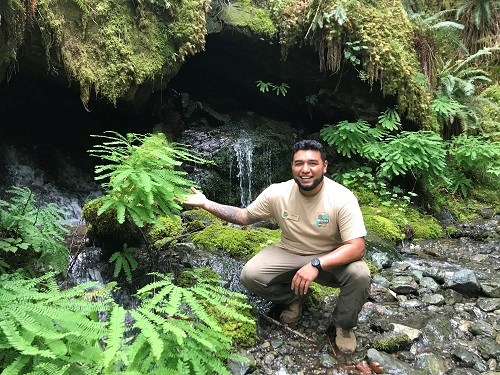 My name is Edwin Torres I am recent graduate from Central Washington University where I majored in in Geography. I am currently working for North Cascades National Park (NOCA) as a Native Plant Propagation Assistant through the Mosaics in Science Internship Program.

Growing up, my family always encouraged me to care for nature. Like many Latino families, my family worked in the agricultural industry. Their experiences helped me begin to understand the importance of caring for our land and to begin to develop a connection to it. My family would gather at local parks for celebrations or simply to catch-up with each other. We would drive miles just to see a waterfall or a crystal-clear lake. My mother would tell me and my sister stories about how she grew up near the ocean and how healing the water was. So, in their own way, my family instilled a sense of value and appreciation for nature. I think that is why when I started learning about conservation in college, it was easy for me to connect with the concepts and ideas that were being presented. I feel that that I have gained so much from nature that I want to give back in any way that I can.

My first visit to a national park was not until much later in my life. After finishing my military service, I visited family in California and on impulse, I decided to make a trip to Sequoia and Kings Canyon National Parks. I remember seeing sequoias for the first time and being in complete awe of them. Just like that, I was hooked! That year and the following year I visited Yosemite, Pinnacles, Death Valley, and Joshua Tree national parks. Each park was so unique and beautiful in their own way. Then, I realized that people get to work in these amazing places, so I decided that somehow, I would find a way to work in these places as well.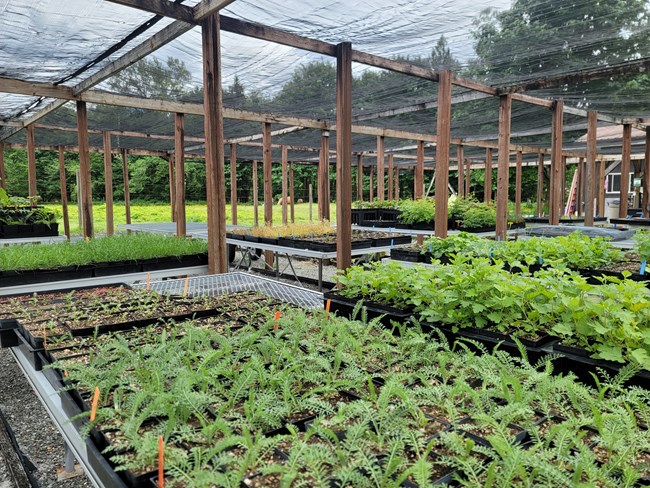 I am very excited to have found my path to working in national parks by participating in the Mosaics in Science Internship Program this summer! I first became aware of the program when I was searching for internship opportunities with the National Park Service a few summers ago. Unfortunately, I missed the deadline to apply that year. I was reminded about the program this year by one of my professors, so I made sure to apply before the deadline. I was ecstatic when I was informed that I had been selected for a position this year!

This summer (2021), I get to assist the team here at NOCA with assessing, maintaining, and monitoring revegetation sites throughout the park. Native vegetation along popular trails or around areas of interest is lost or damaged when visitors travel off trail. Repeated damage often results in creation informal trails. Webs of informal trails confuse hikers and create further damage. When these areas lose native vegetation, it becomes easier for invasive plant species to take hold and replace native species. Loss of vegetative cover leads to increased erosion and informal trails compact soil, making it harder for native plants to come back. These impacts decrease habitat for wildlife such as pikas, marmots, and mountain goats and make the areas less resilient. Part of my project is looking at the impacts from informal trails on native vegetation in sensitive subalpine communities.

I think the most rewarding part of the work that I am doing, is that I can contribute to preserving these areas for future generations. I think back to my first visit and the emotions that I felt just observing the natural wonders around me and I want other people to be able to have that experience as well. My favorite part of working with the National Park Service, is seeing visitors look out at the landscape and watching the smile form on their face as they take in the view.

Some advice that I would give to any youth interested in conservation is to just go for it! Pick something that you are passionate about and learn as much as you can and then share that knowledge. Also, get the whole family involved, mom, dad, tus hermanos, firulais, tíos, tías, primos, y los abuelos! Lastly, be the inspiration that you want to see! Be confident in knowing that your contributions will make a difference and will inspire others as well!