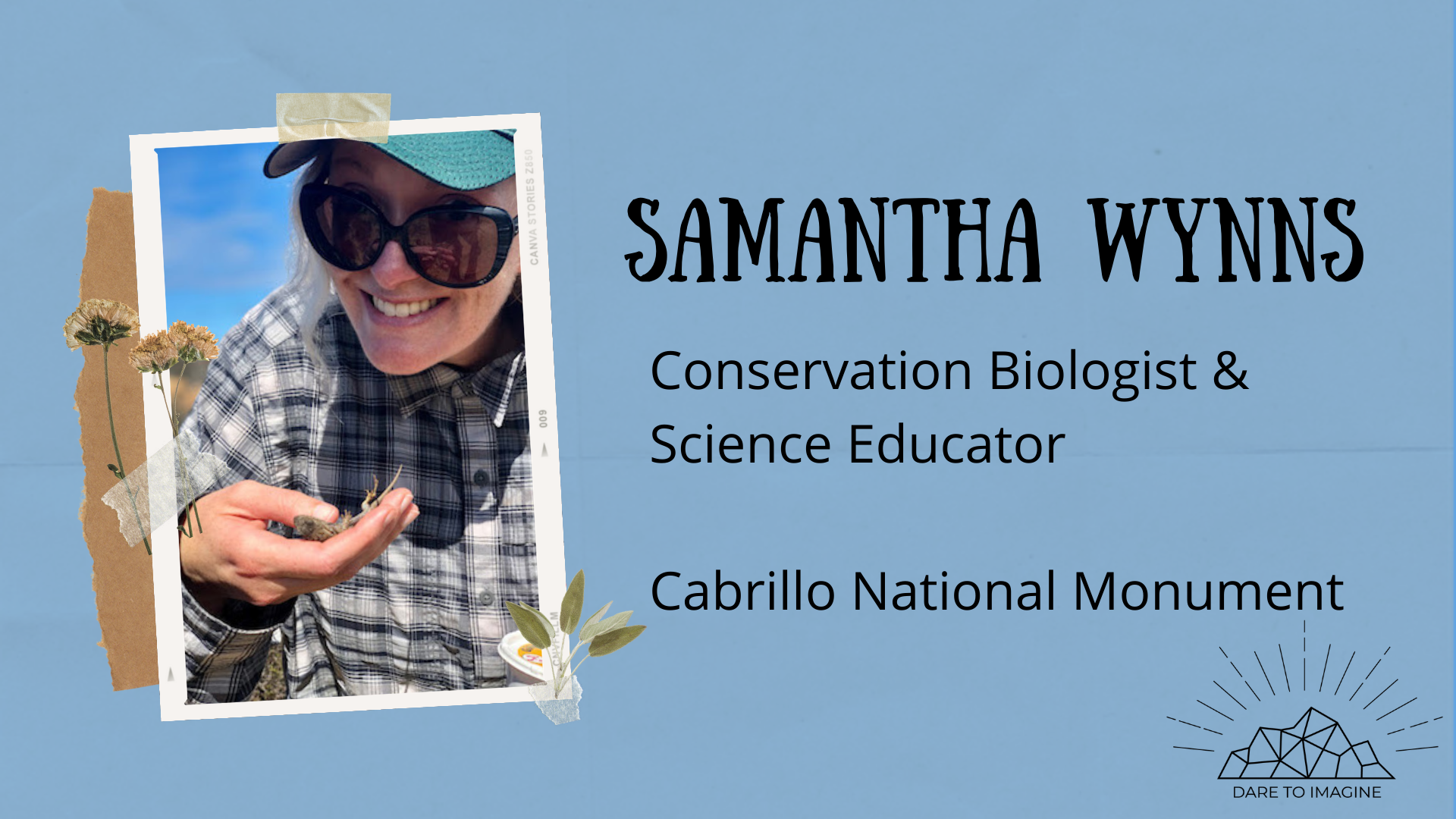 Women Lifting Other Women
I know that I would never have become a biologist without some incredible role models to show me the way: my mother, a registered nurse and entrepreneur; my aunt, a biologist and outdoor educator; and those amazing scientists that came before like Marie Curie and Jane Goodall. These women paved the way for me as a conservation biologist - they showed me how important having role models that look like you are to kids. So, this is what I try to emulate every day in my job - every day I work my hardest to be my best as a scientist, and every day I engage youth and the public with the work that I do. I want to pay it forward - I want little girls to see it so they, too, know that they can be it.

-Samantha Wynns
Samantha, what project would you like to highlight?
I am a scientist and educator that both does science (Inventory and Monitoring projects like landbird surveys, shorebird surveys, herpetofauna surveys, rocky intertidal surveys, etc.) and then communicates that science to the public. The project I'd like to highlight is the free Science, Technology, Engineering, and Math (STEM) summer camp for girls that I run: EcoLogik.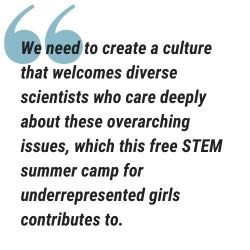 Will you tell us a little about that project?
EcoLogik was created to meet the mission of the NPS by fostering a love for national parks and environmental stewardship in the next generation. In much of the scientific research that I do, the effects of the Anthropocene are both rapidly increasing, and increasingly apparent: from the extirpation of species to ocean acidification. These park-wide and global issues will only be solved if all voices are welcome at the table, and everyone works together. Thus, we need to create a culture that welcomes diverse scientists who care deeply about these overarching issues, which this free STEM summer camp for underrepresented girls contributes to.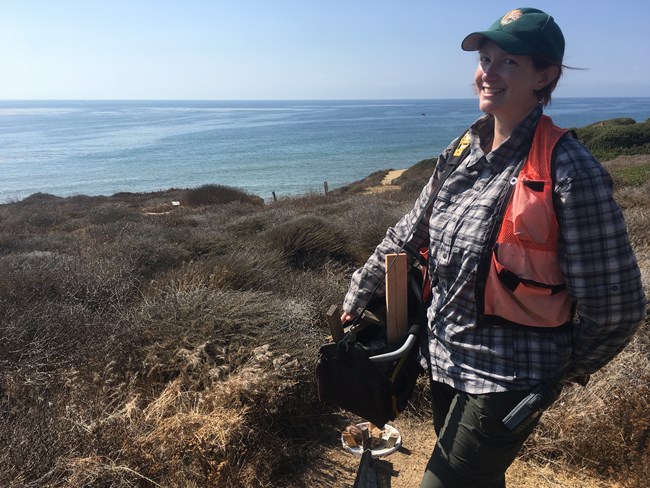 What was your path like? How did you get to where you are now?
I was fortunate enough to grow up outside of Yellowstone National Park, and you can say that Yellowstone was really my (ultimate) backyard. Being surrounded by that incredible nature - playful bear cubs, the mournful howling of wolves, towering mountains, explosive geysers, and the entire Milky Way in Big Sky Country - really shaped my career path. I knew that I wanted to study that incredible nature, and to be immersed in it. As I got older, I became aware that nature was at-risk. I distinctly remember sitting in front of the television and watching images of marine animals coated in oil after the Exxon Valdez disaster, tears streaming down my face. That's when I realized that, not only did I want to study nature, but that I also needed to protect it. And then, life got in the way: when I was in college, my mom was diagnosed with cancer. I left school to care for her in her dying months. Time passed; I married a man in the Navy and moved around a bit. But in the back of my mind, I always knew that I wanted to return to college to become a conservation biologist. So in my mid-30's, I did just that. Not only did I have the passion and the drive to succeed, but I was also incredibly fortunate to find several mentors who showed me the ropes and provided me with opportunities; professors; biologist-friends; National Park Service staff. I would not be where I am today without them. And it is this experience that drives me to "pay it forward" to the next generation as a STEM mentor that can lift them up and help them to succeed.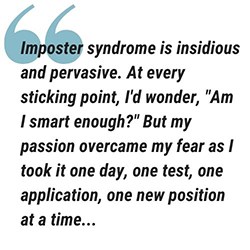 What was the hardest part about getting to where you are now? How did you overcome it?
The most difficult aspect of my journey has been internal struggle: imposter syndrome is insidious and pervasive. At every sticking point, I'd wonder, "Am I smart enough? Maybe I'm not cut out to be a scientist..."; and I'd have to fight that inner critic every time. But my passion overcame my fear as I took it one day, one test, one application, one new position at a time; doing something you truly believe in and love can drive you to excel in ways you never imagined you could.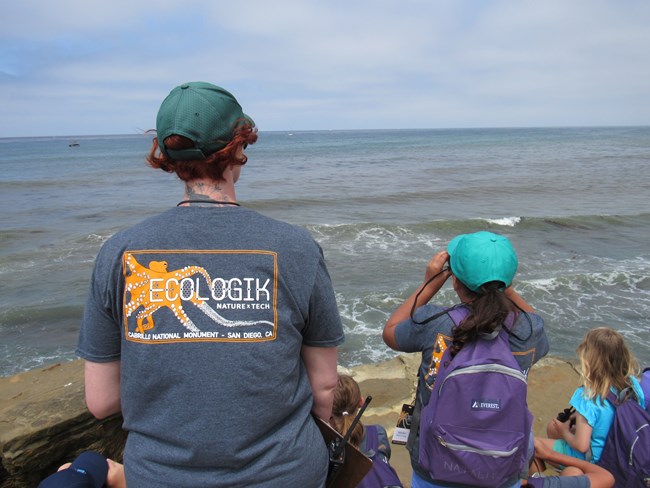 What are you most proud of?
I have come to understand that I am a builder. From building communities (friends that I've introduced have since married, for example) to building music to share as a DJ to building programs and telling stories of conservation that matter, I believe that I'm building a better life for many of the humans I touch. My greatest goal in life is to serve and uplift others: I want to make a difference, and I believe that what I'm building is doing so.
Favorite Quote?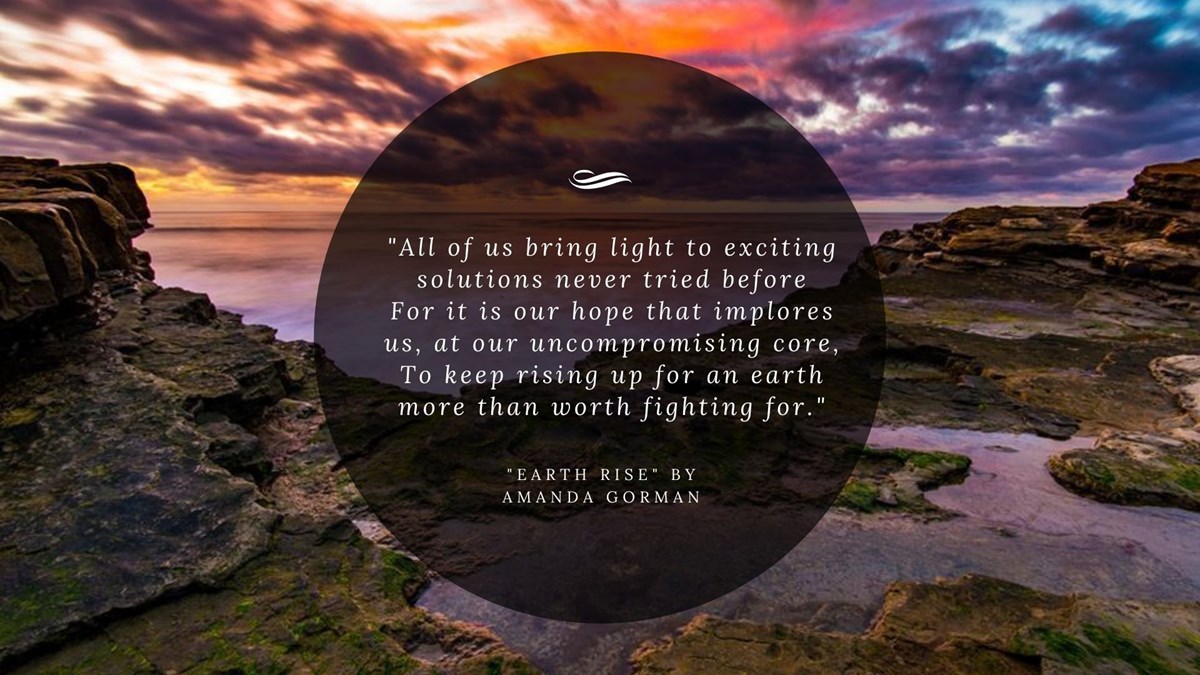 The Dare to Imagine Project
is funded by an Innovation and Impact Grant provided by the National Park Foundation. This grant supports projects and programs that help the National Park Service share a more comprehensive American narrative that includes the voices of women whose vision, tenacity, and resilience moved them to climb mountains, take down barriers, shape history, protect the environment, and lead social movements. Read more of these women's stories on the
Dare to Imagine page
.