World War II had an impact on the social landscape of the United States. Millions of Americans mobilized to join the war effort, leaving their rural homes for urban centers like San Francisco. For LGBTQ+ servicemen, who were once isolated, they found community for the first time.1 While facing 'the enemy' on the battlefield, they also fought discrimination in the barracks.
Getting In, Staying In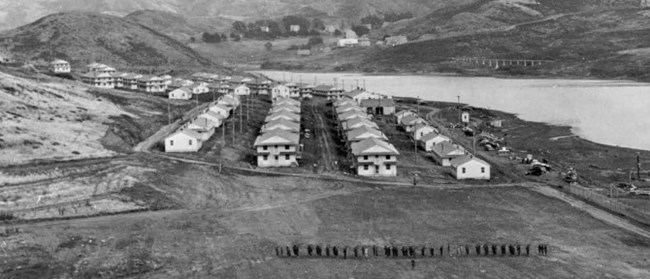 After Pearl Harbor, recruitment went into overdrive. By the end of WWII, the US fighting force totaled over 16 million people, the largest ever assembled. The heavy toll of modern warfare left many World War I veterans suffering with mental illness. By WWII, medical professionals convinced the armed forces that a psychological screening would remove recruits who were more prone to mental break down. When the psychological evaluation process was initiated, sexual identity or behavior was not assessed. Eventually, the prejudices of military command cited homosexuality as a disqualifying diagnosis, as it was considered a "mental illness."2
Approximately 5000 men were turned away from the armed forces for being gay. A much greater number made it into the armed forces, where their sexuality had to remain a secret. Those caught or identified as homosexual, faced court-martial. If convicted, they were sentenced to hard labor in prison.
'Blue' Ticket
During WWII, to cut costs and save time, the military began issuing 'blue' discharge or 'blue tickets'. Named after the paper they were printed on, these were given to soldiers who had "undesirable habits and traits of character." A broad definition used against women, African Americans, and LGBTQ servicemen. 9,000 men and women received 'blue' discharge because of their sexuality.3 In total, about 50,000 people received blue discharges during WWII. The largest subgroup of those recipients were African American men.4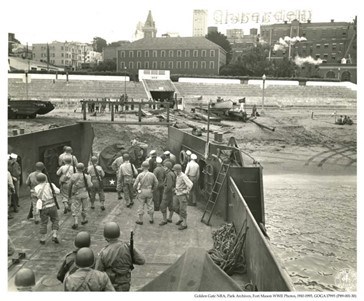 The 'blue' discharge process could include abusive interrogations about personal relationships, or solitary confinement in hospitals and "queer stockades". Because discharge records were public, LGBTQ servicemen were forced "out of the closet" and finding employment became difficult. Unlike a court-martial, there was no right to appeal. After Congress passed the GI Bill of Rights, blue discharges were even barred from receiving the benefits of veterans. This was because of how the Veteran's Administration interpreted the bill's broad language.

In 1945 the most widely read Black newspaper in the country, The Pittsburgh Courier, investigated blue discharges. The paper called them, "a vicious instrument which should not be perpetrated against the American Soldier." The newspaper contacted the Secretary of War and brought the American Legion into the fight.5 This inspired public engagement to such a degree that the Armed Forces got rid of blue discharge in 1947. "Other than honorable" discharge became the new moniker, with recipients receiving the same expulsion and consequences.
Just as many service members left for the Pacific through San Francisco, many returned to its shore. This included individuals who had received blue discharges, many of which chose to stay in San Francisco and build community.
Explicit Exclusion
"Thousands of graves in France, many, many thousand more graves on South Pacific Islands and beneath the seas, contain the sad remains of men who were brave soldiers, airmen, sailors, and marines first and homosexuals second. They were no less brave, they did no less to win the war for democracy, than did their heterosexual compatriots. But the democracy for which they did fight and die, and still fight and still die, and will yet fight and yet die, denies them and us our rights."6 - Mattachine Review, 1954
Due to prevailing cultural prejudice the military saw homosexuals as a security risk, and a "threat to unit cohesion". Many exclusionary policies and practices were built on this notion. In 1949 the Defense Department created a policy that: "homosexual personnel, irrespective of sex, should not be permitted to serve in any branch of the Armed Forces in any capacity, and prompt separation of known homosexuals from the Armed Forces is mandatory."7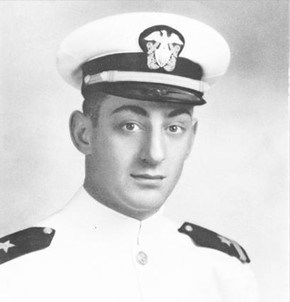 Fueled by this discrimination, some of the first LGBTQ+ activist groups were initiated by veterans, who received "other than honorable" discharge. The military discrimination empowered many to fight for justice, and their activism helped spark the beginning of the LGBTQ+ rights movement.8 The first ever nationwide protest was against the military ban. On Arms Forces Day in 1966, LGBTQ people marched in San Francisco, Boston, Los Angeles and New York. After the event, San Francisco activist and military man, Keith St. Clare wrote "We protest exclusion, entrapment and the prejudice that includes an 'Undesirable Discharge'. Homosexuals don't dodge the draft, the draft dodges the homosexual."9
Harvey Milk, a veteran of the Korean War, was given an "other than honorable" discharge after he was officially asked about his sexuality.10 In 1977, Milk became the first openly gay, elected official. Ten days after he was elected, he wrote: "If a bullet should enter my brain, let that bullet destroy every closet door."11 He served the city until his assassination in November of 1978. In his short time in office he shepherded passage of legislation that conferred protections to LGBTQ+ San Franciscans.
Protesting Discharge
Choices made by the military during the second world war had impacts on the LGBTQ+ community that are felt today. After years of organizing by LGBTQ+ activists, the American Psychiatric Association removed homosexuality from their list of mental illnesses in 1973. Even with this change, in 1982 a Department of Defense policy deemed, "homosexuality incompatible with military service."12 By the late 1980s the total number of military personnel discharged based on their sexuality since 1941 reached over 100,000.
After 12 years in the Air Force, Leonard Matlovich came out as gay to his commanding officer. Matlovich was discharged. Afterwards he appeared on the cover of TIME magazine with his story. In 1988, at the age of 44, Leonard Matlovich passed away from AIDs complications. His tombstone is inscribed with his famous quote: "When I was in the military they gave me a medal for killing two men and a discharge for loving one."13
Perry Watkins was an openly gay man and served in the military for 15 years. He was fired for being gay in 1982, 5 years before reaching retirement. He fought his firing. He said, "It is the principle. I did not ask to be put in this position but I am here."14 In 1989 a federal appeals court ordered Perry Watkins' reinstatement into the army. It was the first ruling that struck at the LGBTQ+ military ban.
Investigators followed Helen Grace James and three other lesbians on her military base. She was dishonorably discharged from the Air Force in 1955. "When they threatened to go to my parents, I just said that was it."15 In the 1960s she won an appeal to reverse her discharge, but she was still blocked from receiving veteran benefits. It was not until 2018, at 90 years old, that James was reassigned to "honorable" discharge.
Sources:

1, 3-4 D'Emilio, John. Rupp, Leila. "The Other War with Susan K. Freeman." Audio podcast transcription. Queer America. Teaching Tolerance, Dec 13, 2018. Web. Feb 20, 2021.
2, 5-8 Bérubé, Allan. Coming out under Fire : The History of Gay Men and Women in World War II. 1990. Chapel Hill, University Of North Carolina Press, 2010.
9 Lavender in Uniform. Vanguard Magazine Vol. 1 No. 6, April 1967. GLBT Historical Society.
10 Wong, Calvin. "Harvey Milk: Honor, courage and commitment" VAntage Point, 3 June 2021
11 Shilts, Randy. The Mayor of Castro Street: the Life and Times of Harvey Milk. St. Martins Press, 2008.
12 "A Brief History of LGBT Military Policy and Improving Acceptance, Integration and Health among LGBT Service Members." USC Suzanne Dworak-Peck School of Social Work, 28 Aug. 2018.
13 Erik Wingrove-Haugland PhD (2013) The Strange History of Don't Ask Don't Tell. by F. Bailey and R. Barbato, Journal of Homosexuality, 60:2-3, 469-473
14 Eric Marcus, interview with Perry Watkins, Making Gay History, podcast audio, November 1989.
15 Swenson, Kyle. "The Air Force Expelled Her in 1955 for Being a Lesbian. Now, at 90, She's Getting an Honorable Discharge." The Washington Post, WP Company, 18 Jan. 2018.