Article
Arthurdale: A New Deal Community Experiment (Teaching with Historic Places)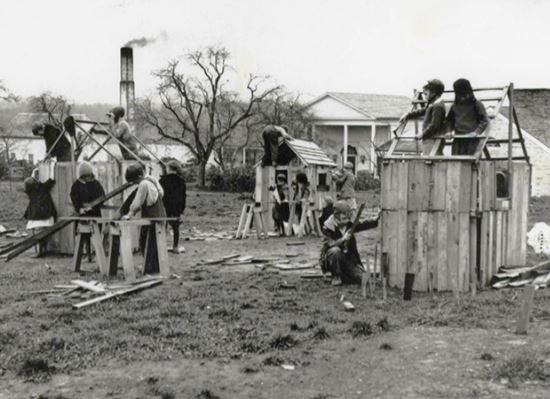 This lesson is part of the National Park Service's Teaching with Historic Places (TwHP) program.


Arthurdale was the first of one hundred homestead communities built from the ground-up by the federal government during the Great Depression. When the Stock Market Crash of 1929 hit and the Great Depression caused the American economy to collapse, millions of people struggled to support their families. After Franklin Delano Roosevelt became president in 1933, he announced a "New Deal" for America. First Lady Eleanor Roosevelt toured the country extensively and gathered information used to formulate plans to combat the Great Depression. She conveyed her accounts of the conditions she witnessed and urged immediate action for relief. In his first one hundred days, FDR's immediate concern was providing relief for struggling Americans.

Due to Eleanor Roosevelt's lobbying and influence, this New Deal project provided spacious new homes with indoor plumbing, modern appliances, and furniture to a select, lucky few. Arthurdale children attended an experimental school and their parents worked cooperatively to support the town. The experiment Roosevelt championed faced many challenges, but Arthurdale remains. Use this lesson plan to learn more about Arthurdale.
Essential Question
What is the role of government in community planning?
Objective
1. To explain the goals of the New Deal and its Homestead Project;
2. To describe the conditions Scotts Run families faced during the Great Depression;
3. To argue whether Arthurdale was a failure or a success;
4. To report on New Deal projects or programs that affected their region.

Background
Time Period: Progressive Era, Early to Mid-20th Century
Topics: The lesson can be used in U.S. History units on the Progressive Era, the Great Depression, the New Deal, as well as in lessons on economics, politics, and sociology.
Last updated: June 25, 2021