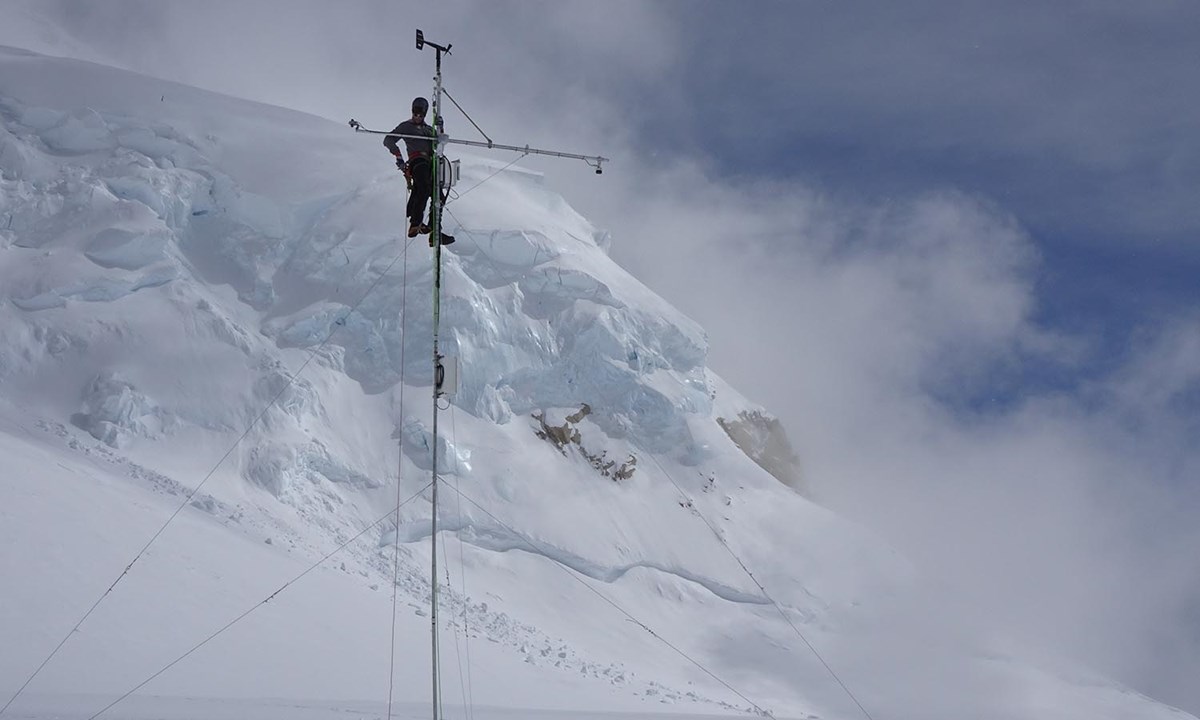 Alaska's national parks are laboratories for scientific research and monitoring, but they present special challenges to scientists. Alaska's parklands are typically large, remote, and little-studied compared to conservation lands in more populated and developed regions. Just getting to a base camp from which to mount a scientific study in most Alaskan parks can be a costly endeavor requiring travel in boats and small aircraft, followed by lengthy stays in remote camps, and requiring an ability to work detached from the power and data grid.

This, of course, represents not only a challenge, but also rewarding opportunities. Swapping an office cubicle and a constant stream of email for a quiet camp in a mountain meadow or coastal bay no doubt makes for an incredible workplace. More importantly, the exceptional natural and cultural resources in parklands represent special opportunities for novel research and an encouraging mandate to conduct the work in practical, effective, and impactful ways. This places an especially high premium on the use of the right tools and best methods for research and monitoring. Sometimes this means new, cutting-edge technologies that minimize impacts to resources or visitor experience. Other times it means, simple, tried-and-true methods that are guaranteed to deliver results when a follow-up visit to a study site is impractical.

This volume of Alaska Park Science highlights a wide range of high and low tech, of novel and well-tested methods, and in all cases demonstrates the unparalleled collection of data about the natural and cultural resources preserved in Alaska's national parks, preserves, and historical parks.
Explore articles in this issue of Alaska Park Science
New Approaches to Study Interactions Among Climate, Environment, and Humans in Arctic Alaska
R. S. Vachula, K. J. Wang, J. A. O'Donnell, and Y. Huang

Clues from Glacier Debris: Dating and Mapping Glacial Deposits Since the Last Ice Age in the Western Alaska Range
J. P. Tulenko, J. P. Briner, and N. E. Young

High-definition Laser Scanning for Documenting Cultural Resources
J. Wachtel

Unmanned Aerial Systems as a Tool for Natural Resource Applications
J. N. Womble, P. Martyn, and B. Schroeder.

Mapping and Monitoring Landscape Changes Using Structure from Motion from Aircraft
C. Hults, T. Jones, B. Schroeder, D. Capps, D. Hansen, C. Miller, M. Hannam, and D. Kurtz

Repeat Photography: A Visually Compelling Tool for Documenting Natural Resource Change
R. D. Karpilo

Making Sound Decisions Using Bioacoustics in Alaska's National Parks
D. Betchkal, P. Burger, and C. Gabriele

An Introduction to Some of the High-flying Technology Used to Study the Movements of Alaska's Migratory Birds
C. McIntyre

New Insights from an Enduring Tool: Using GPS Data to Detect Calving Events in Alaskan Caribou Herds
M. S. Cameron, K. Joly, and J. Hepler

Using GPS Units to Understand Where Backpackers Travel in Denali National Park
R. Keller and L. Foelske

Using Aquatic Invertebrates to Measure the Health of Stream Ecosystems: New Bioassessment Tools for Alaska's Parklands
T. Simmons, T. Armstrong, and C. P. Hawkins