Article
Animal Word Scramble
Today is your chance to match wits with a 4th Grader.

We are presenting you with the scrambled letters of animal names. As it turns out, animals in the area know the letters in their names but not the correct order of those letters. Ranger Steve wrote them down as he was told by those animals, but needs some help to get the spelling right.

Some Bayfield 4th graders worked their way through this list in record time this week and were able to figure them all out, even the one Ojibwe word. It seems that the fourth-grade mind is especially good at unscrambling things.

Take the challenge and unscramble these letters to spell the names of animals in our area correctly.
Now it is your turn to take the challenge, unscramble and put the animal alphabet in proper sequence.

Good luck……………..No pressure………….If you need help, perhaps call someone in 4th grade.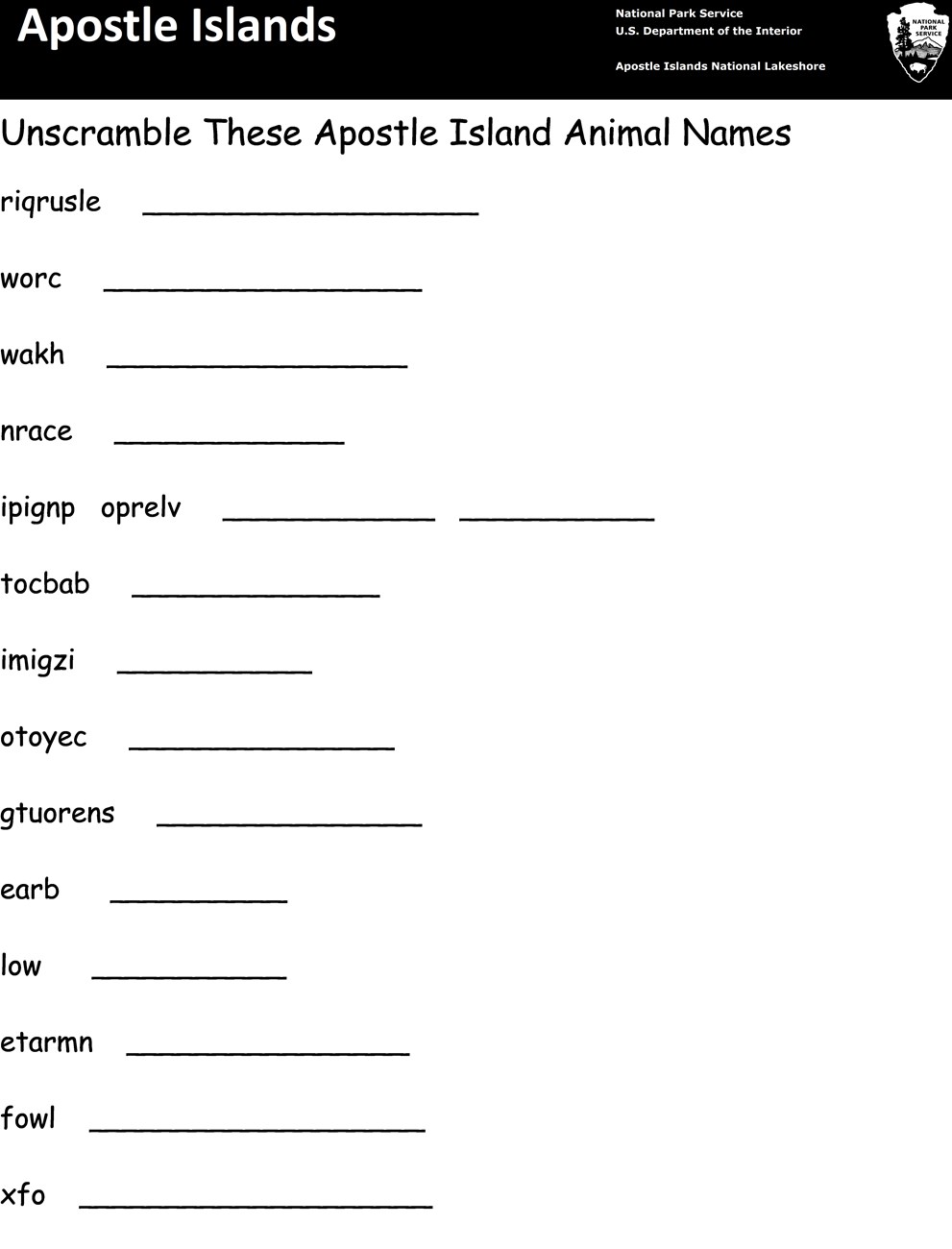 Last updated: May 14, 2020