About this article: This article was originally published in the
Lewis and Clark National Historic Trail 2021 Annual Report.
Check out some of Lewis and Clark National Historic Trail's partners and projects at work in 2021. Listed from East to West.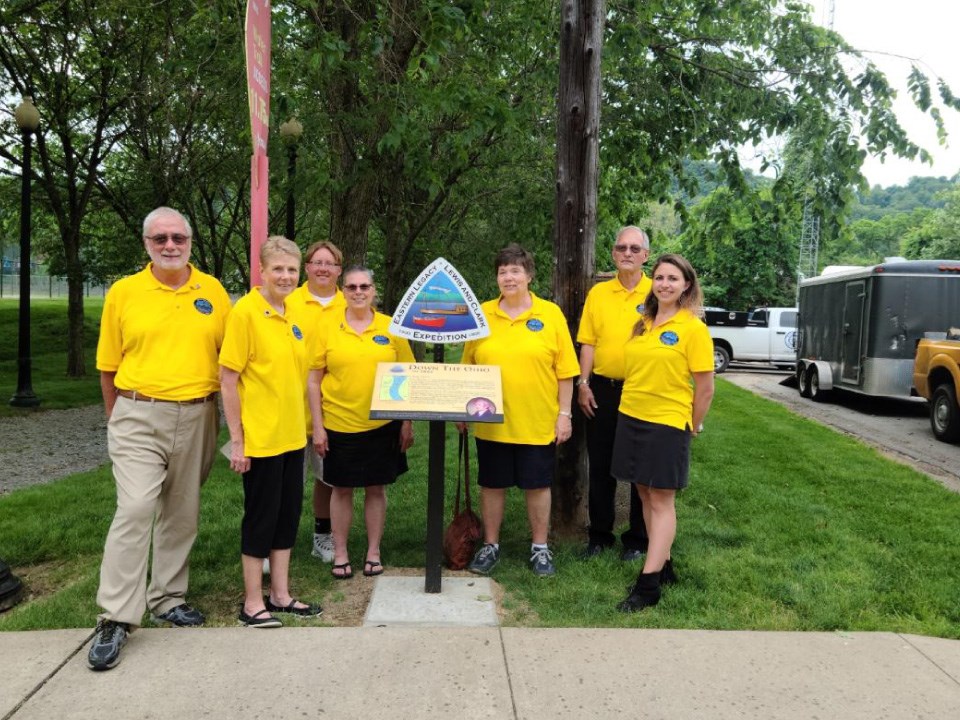 Sewickley, PA.
Lewis and Clark Trail Heritage Foundation Eastern Legacy sign dedication marking Woollery's Trap, where in 1803, Lewis had to hire out local oxen to pull the mud-stuck boats.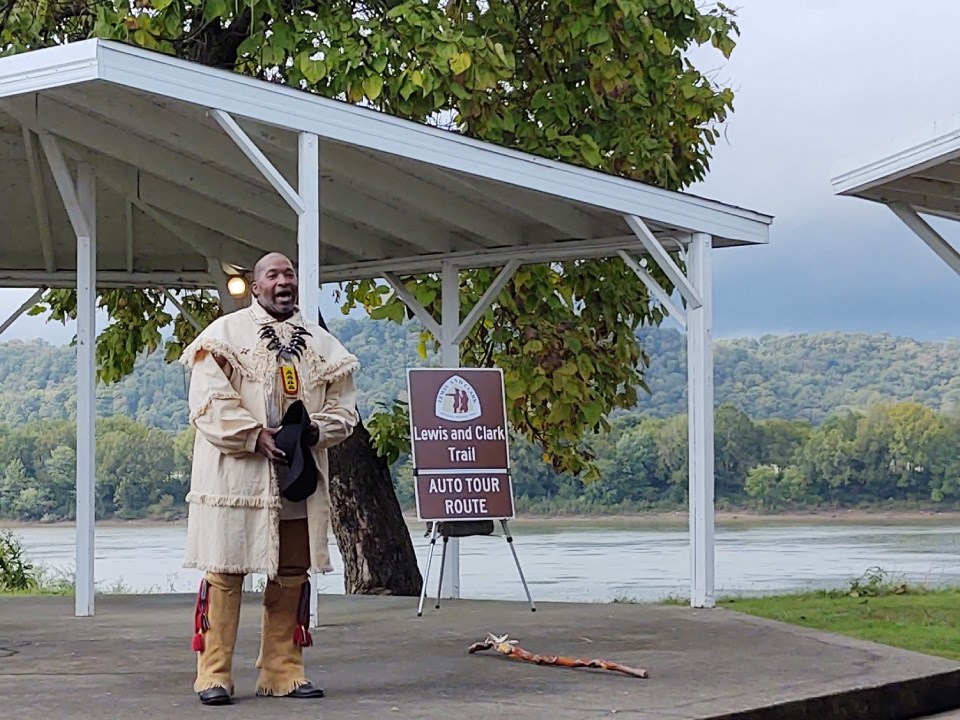 West Point, KY.
Hasan Davis portrays York at the Historic Trails Chautauqua: Storytelling on the River two-day event featuring music, cycling, paddling, and historical reenactments.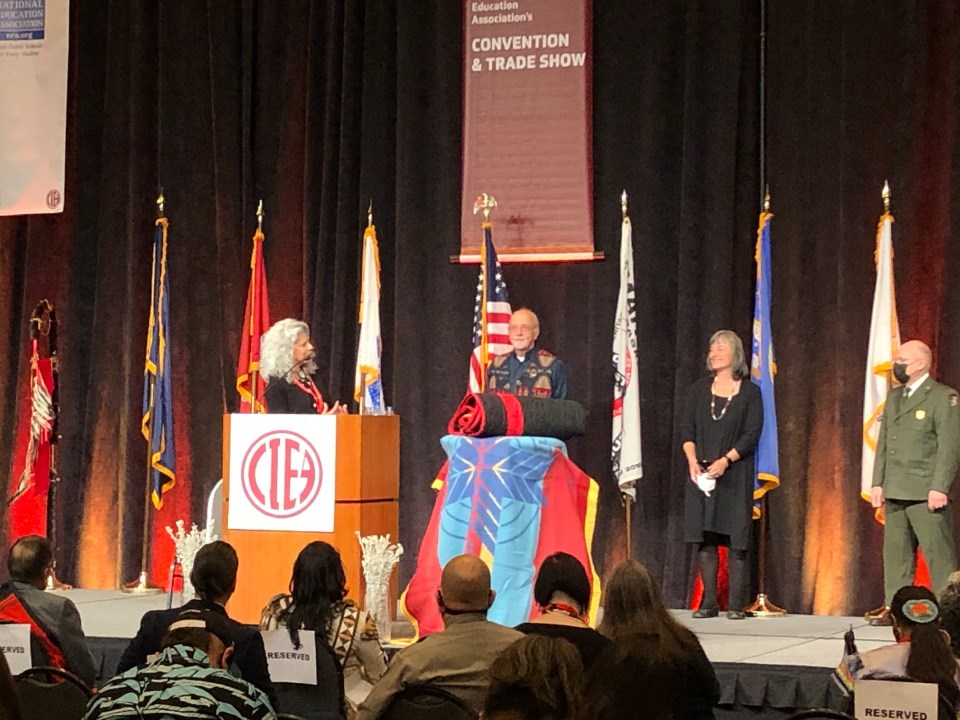 Omaha, NE.
The Honoring Tribal Legacies program formally transitioned to the National Indian Education Association (NIEA) at the 2021 NIEA conference.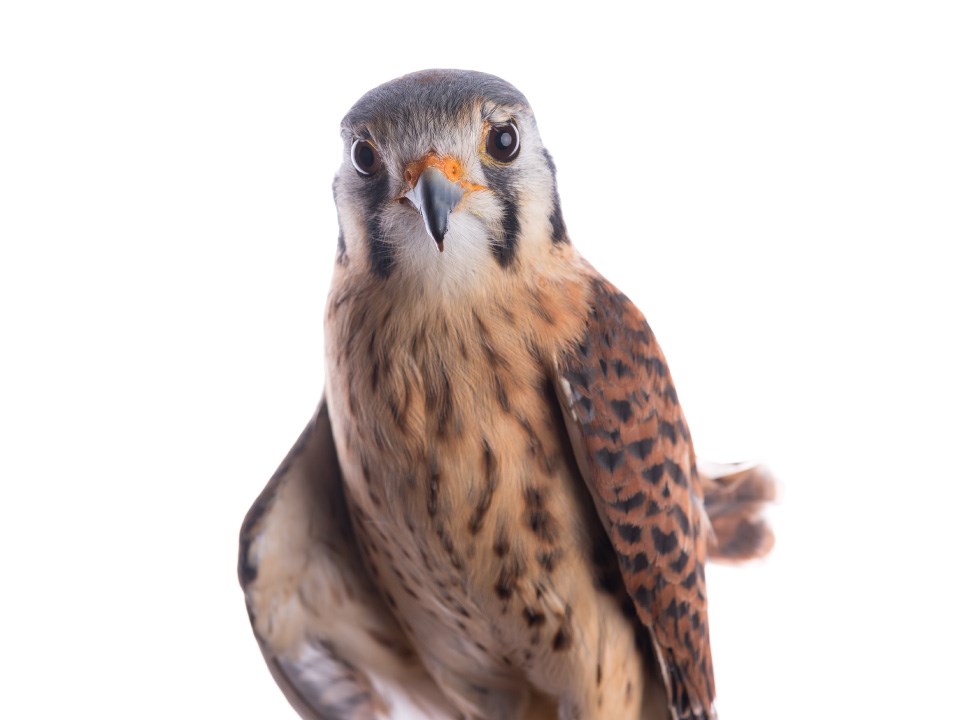 Missouri River Wildlife Walk, MT, SD, ND, NE, IA, KS, MO.
Outdoor exhibit featuring photos by Alex Wiles.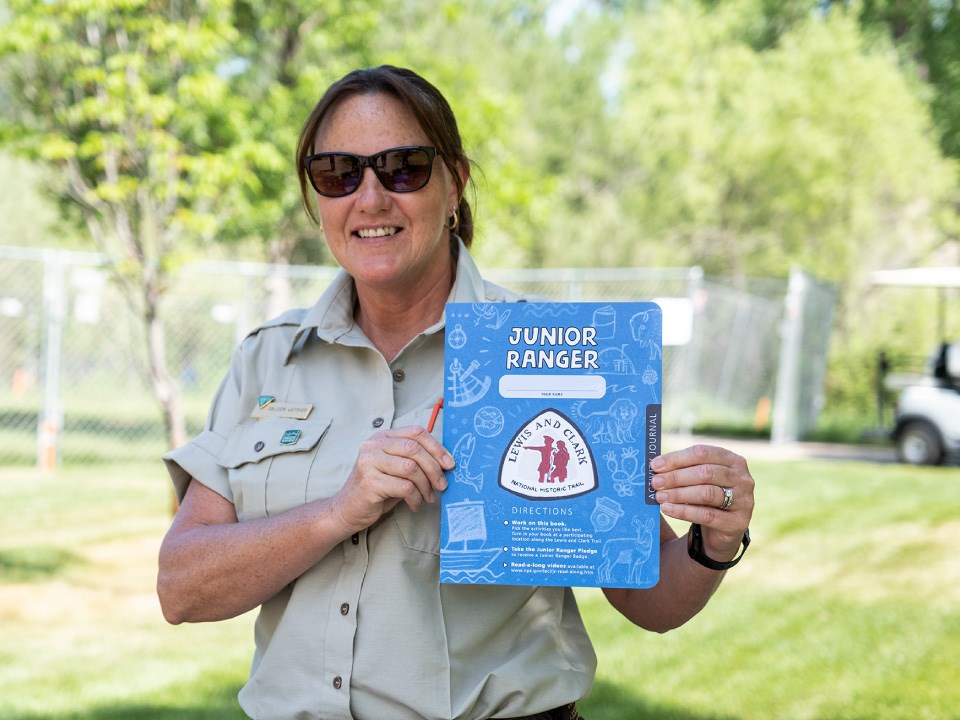 Pompeys Pillar National Monument, MT.
Bureau of Land Managment Ranger Colleen Latyshev holds up the new Lewis and Clark Trail Junior Ranger activity book.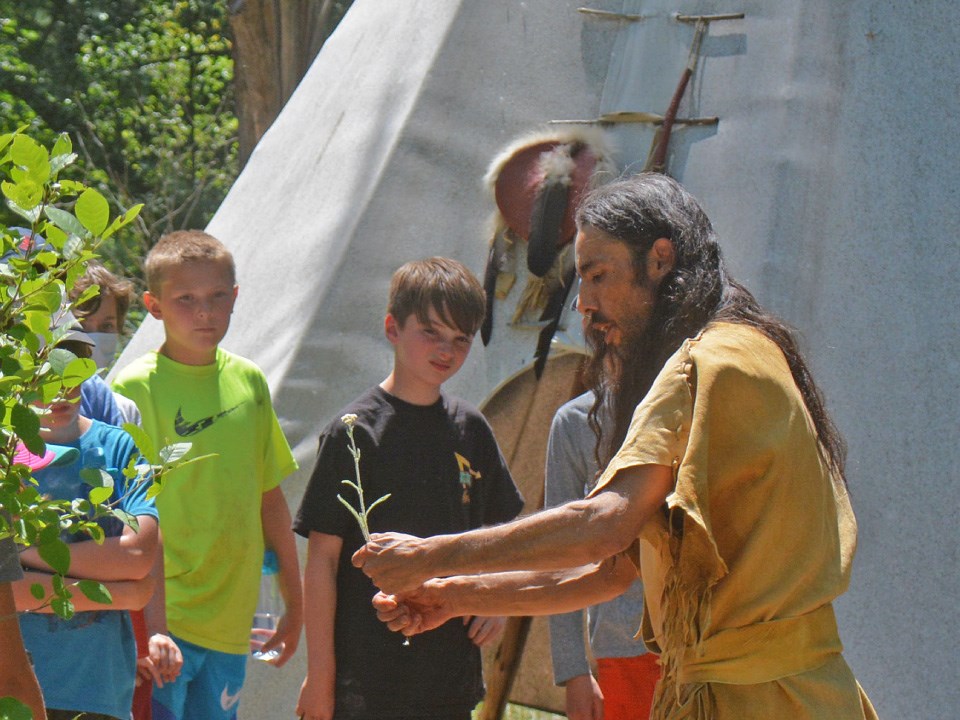 Travelers' Rest State Park, MT.
Indigenous interpreter Buck Morigeau teaches young visitors about traditional Séliš uses for plants.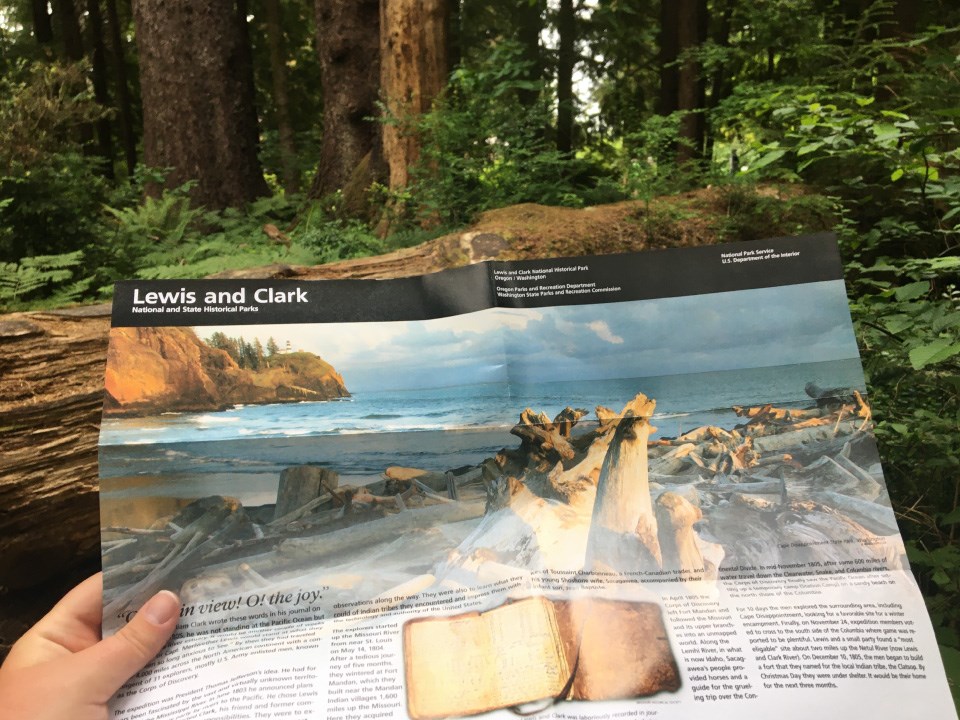 Lewis and Clark National Historical Park, OR & WA.
After participating in the 2021 Descriptathon Challenge, the park now has an audio described accessible brochure.