We joined the Central Grasslands Roadmap by installing our first Motus station. It's a step forward in protecting the fastest declining group of birds in the world.
By Dave Treviño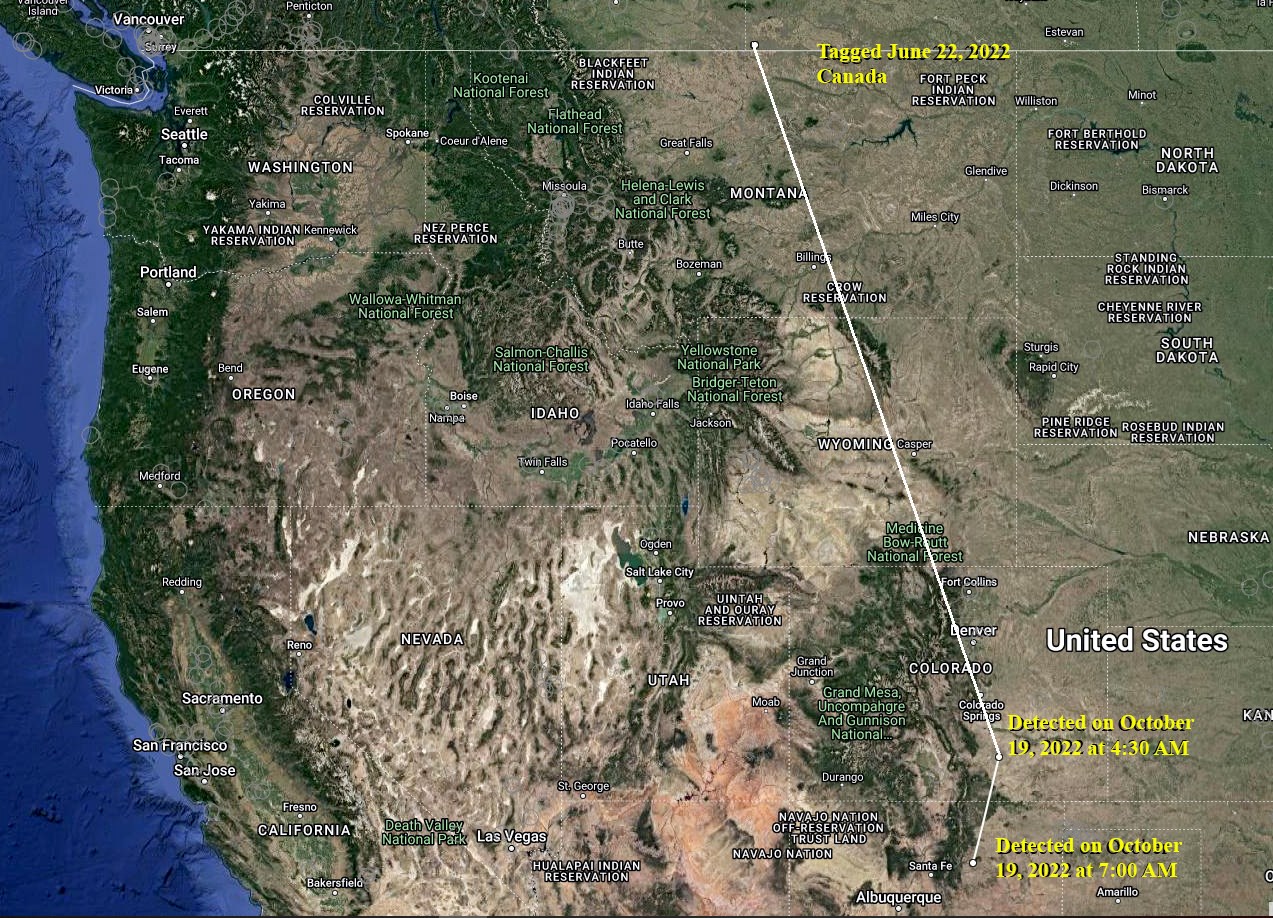 The National Park Service wants to better understand the migratory behavior of park grassland birds, whom—like all wild birds in the national parks—the agency is sworn to protect. These birds are disappearing faster than any other, likely because their habitat continues to shrink. The agency's Biological Resources Division has partnered with the Bird Conservancy of the Rockies and the U.S. Fish and Wildlife Service to form a network of automated radio telemetry stations. The network will be part of the Motus Wildlife Tracking System.
Motus is a worldwide collaborative research network that uses radio telemetry to study the movements of small animals. This project is also part of Central Grasslands Roadmap, a partnership promoting conservation of North America's central grasslands. These grasslands span 500 million acres—about 781,000 square miles—across Indigenous lands, Canada, the United States, and Mexico.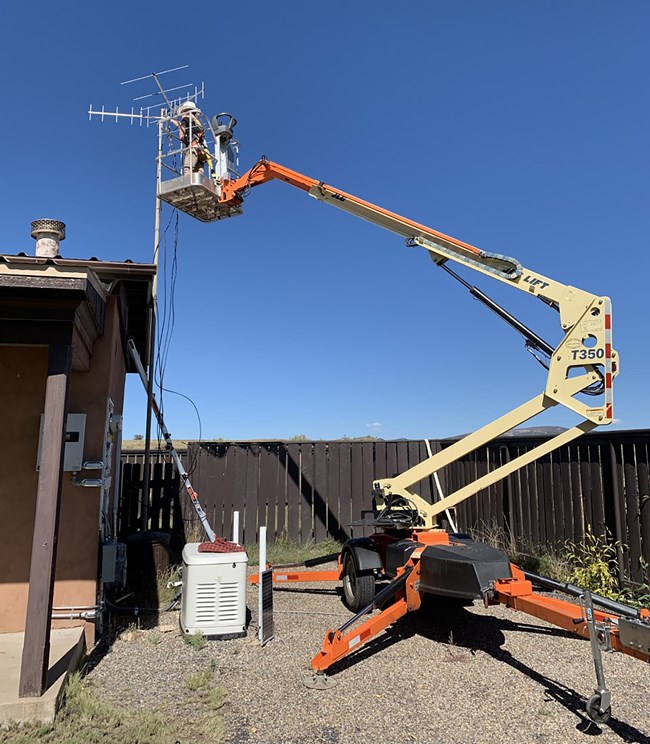 When a bird fitted with a Motus transmitter passes about 15 kilometers—nine miles—from a Motus station, the station logs the detection and uploads it to an online database. The station data tell us the date and time the bird passed, where and when the bird was initially tagged, and the project that tagged the bird. The more stations we have, the more information we can get on the movements and migration of these birds, like the timing and path of migration and any stopover spots along the way. These stopover sites are important, as they allow the birds to fuel up or refuel as they travel.
On October 22, 2022, we installed our first National Park Service Motus station in Fort Union National Monument in northern New Mexico. Just one week later, we had our first detection! It was a chestnut-collared longspur that Canadian Wildlife Services had tagged in June 2022 in southern Saskatchewan.
On October 19, the bird passed just east of Walsenburg, Colorado, at about 4:30 a.m. Then at about 7:00 a.m., it passed our station in Fort Union. The distance between the two stations is 132 miles. The map at the top of this page depicts the flight path of the chestnut-collared longspur across North America. The map is from the Motus webpage (accessed November 1, 2022). I screen-captured the image and added annotations.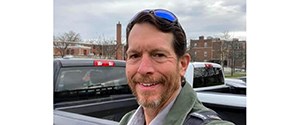 About the author
Wildlife Biologist Dave Treviño is the avian conservation lead in the Biological Resources Division of the National Park Service's Natural Resource Science and Stewardship Directorate. The Directorate is part of the agency's Washington Support Office. Image credit: NPS / Dave Trevino.