The John L. Cotter Award for Excellence in National Park Service Archeology is awarded annually to honor the long and distinguished career and pioneering contributions of Dr. John L. Cotter. The award was established as inspiration for student and professional archeologists to continue Dr. Cotter's model of excellence. The award recognizes the archeological accomplishments of NPS staff or a partnership researcher within a unit or units of the National Park System.

The Cotter Award recognizes two categories. The Professional Achievement Category is awarded to individuals with demonstrated long-term service in the NPS. The Project Achievement Category is awarded to an individual or a group of people for a single fixed-year activity or a multi-year effort of work on submerged or terrestrial archaeological resources. This work may include excavation and analysis, symposia, publications, outreach, collaboration, or a combination of these activities.

The winners of the 2022 awards are:
Dave Cooper (Professional Achievement)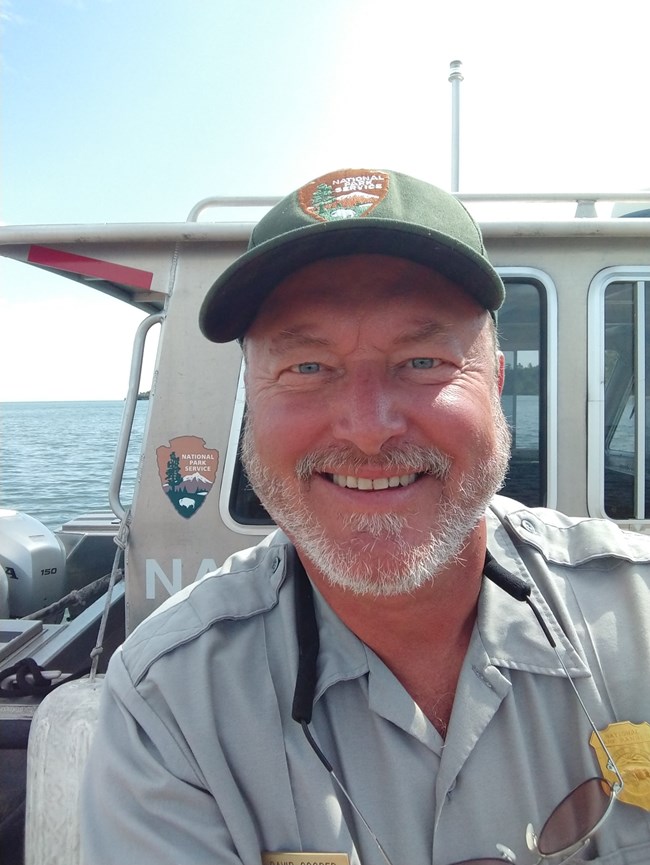 Dave Cooper's work shows the impact one person can have not only within a Park, but within communities of every scale.

As an archaeologist for the state of Wisconsin, he founded the state underwater archaeology program, initiated survey of historic Great Lakes shipwrecks and played a lead role in locating, protecting, and educating public about submerged resources in Lake Superior. He helped establish the U.S. Navy's first underwater archeology program. At Grand Portage National Monument, Cooper - working with Grand Portage Anishinaabeg members - revolutionized understanding of the park's eight and half mile portage use prior to the fur trade era. At Apostle Islands National Lakeshore, Cooper works creatively to expand on baseline documentation of the park's cultural resources and advises on historic preservation, working with historic use families and public interest organizations. Cooper actively partners with various Tribal partners, State Historic Preservation Offices, Tribal Historic Preservation Offices, friends groups, and more, to bring expertise and support to cultural resource stewardship.

Whether acting as a boat operator, wildland fire-fighter, Search and Rescue Team member, diver, youth mentor, or acting Chief of Interpretation, Cooper enlightens from the perspective of his audience, creating access to information but also to lifeways, people, and landscapes. He makes this information relevant to vastly diverse audiences, all while making real the connection that the past has to the present and future. A letter in support of the nomination put it best: "Every park deserves to have a Dave Cooper."
The Slave Wrecks Project (Project Achievement)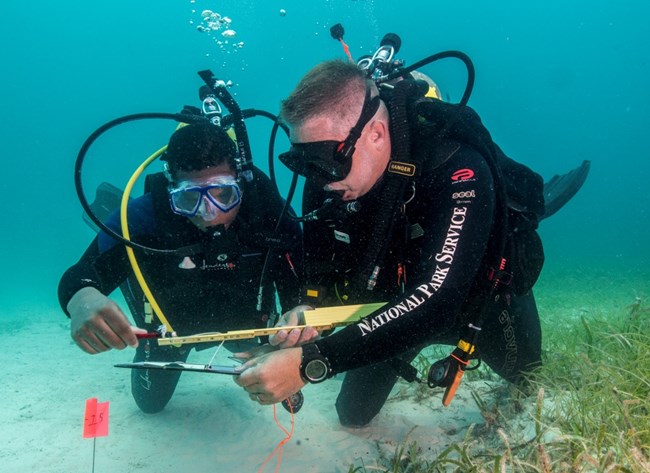 The Slave Wrecks Project (SWP) is an international network of institutions and individuals constituted to investigate the global history and enduring legacies of the transatlantic and domestic trade in enslaved people from Africa. The NPS is a founding member of the SWP, represented by personnel from the Submerged Resources Center, the Southeast Archeological Center, and the NPS' Washington Archeology Program.

Some of the project's many accomplishments to date include the leveraging external funds to help inventory over 150 km of submerged lands in National Parks across the southeastern United States, discovering six new shipwrecks and dozens of other resources; hosting a multinational workshop on the Maritime Archeology of the Slave Trade; and working with partners to help institutionalize–for the first time on either the eastern or western coasts of the African continent—a submerged heritage resource management and archeology curricula within major universities. The capacity building with other professionals in several African countries has resulted in increased regulation, protection, and management of submerged cultural heritage by the governments of Senegal and Mozambique.

NPS partners have also collaborated with the Diving with a Purpose, Youth Diving with a Purpose, the Greening Youth Foundation, and the Society of Black Archaeologists, among others, to successfully engage diverse youth and volunteers as part of NPS park operations. More than 300 youth, many from underserved and underrepresented demographics, have taken part in activities at Biscayne National Park, Buck Island Reef National Monument, Christiansted National Historic Site, and Salt River Bay National Historical Park and Preserve.

For over a decade, the NPS and other SWP partners, including George Washington University and the Smithsonian Institution's National Museum of African American History and Culture, have worked to help rewrite and provide a better understanding of a long-neglected history and change the demographics and practice of maritime and terrestrial archeology.