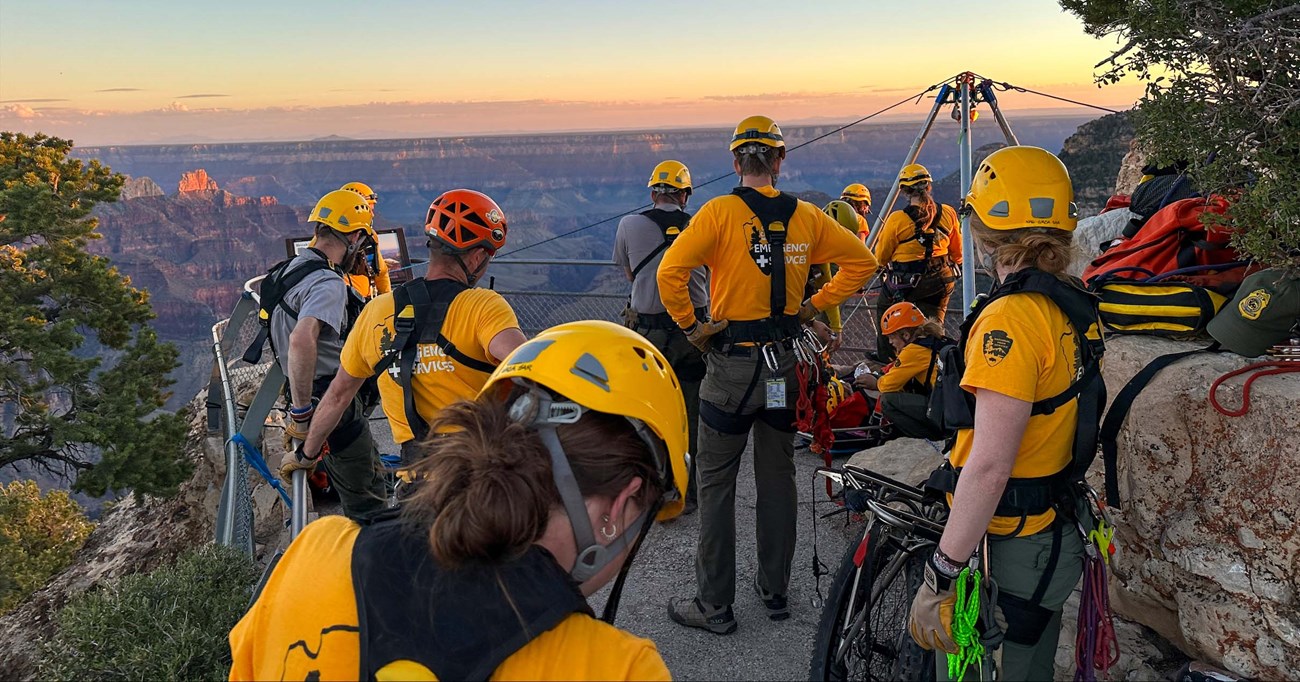 Grand Canyon National Park's Search and Rescue (SAR) Team went into action on August 8, 2023, when they responded to a call for a visitor who had fallen over the edge on the North Rim.
Upon arrival, they discovered a 13 year-old boy had fallen approximately 70-100 feet below Bright Angel Point. After determining a helicopter rescue was not feasible, SAR team members quickly set up a rope rescue and were able to safely raise him to the rim. The boy was flown to a pediatric trauma center for further care.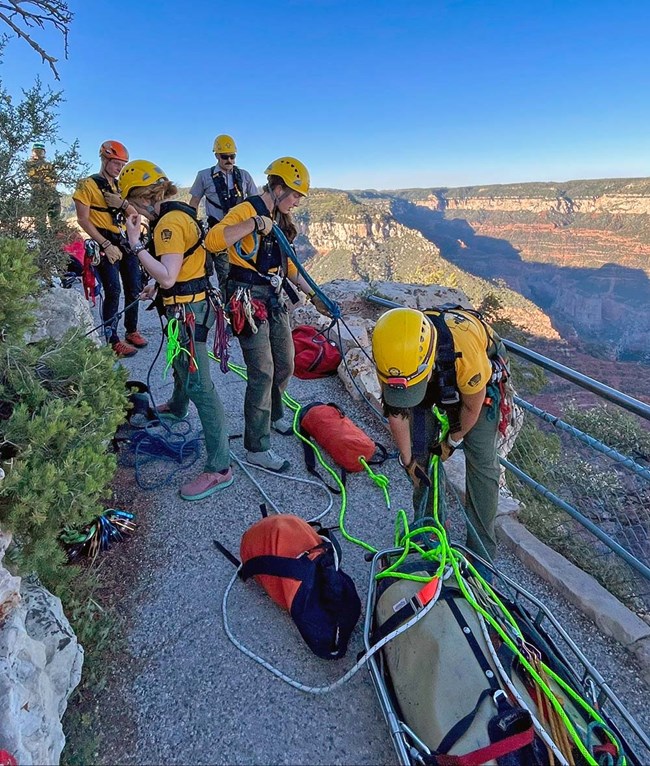 The park's SAR team respond to, on average, more than 300 calls for service per year, ranging from heat illness to falls over the edge of the canyon. Successful rescues like this one highlight the necessity and skill of all rescue personnel.
"I can say with great confidence that they put to use advanced medical skills in an austere environment that are rarely executed in most other places, said Meghan Smith, Preventive Search and Rescue Supervisor. "It's clear that their training and hard work paid off, leading to a smooth, timely operation that will no doubt lead to better outcomes for this patient."

UPDATE: August 10, 2023
*At the time of this posting, the patient is alive and remains in stable condition and is being further treated for their injuries.

Although beautiful and popular, the Bright Angel Point Trail is also exposed, narrow, and surprisingly steep. Visitors are reminded to stay on designated trails and walkways and always keep a safe distance if at least six feet (2 m) from the edge of the rim. In areas where there is a railing or fence, do not climb over any barrier.

On August 22, 2022, Grand Canyon National Park SAR members responded to an over the edge fatality of a 44 year-old male near Bright Angel Point on the North Rim approximately 200 ft. below the rim. The visitor was off trail when he accidentally fell off the edge. Grand Canyon National Park Rangers recover body below Bright Angel Point - Grand Canyon National Park (U.S. National Park Service) (nps.gov).