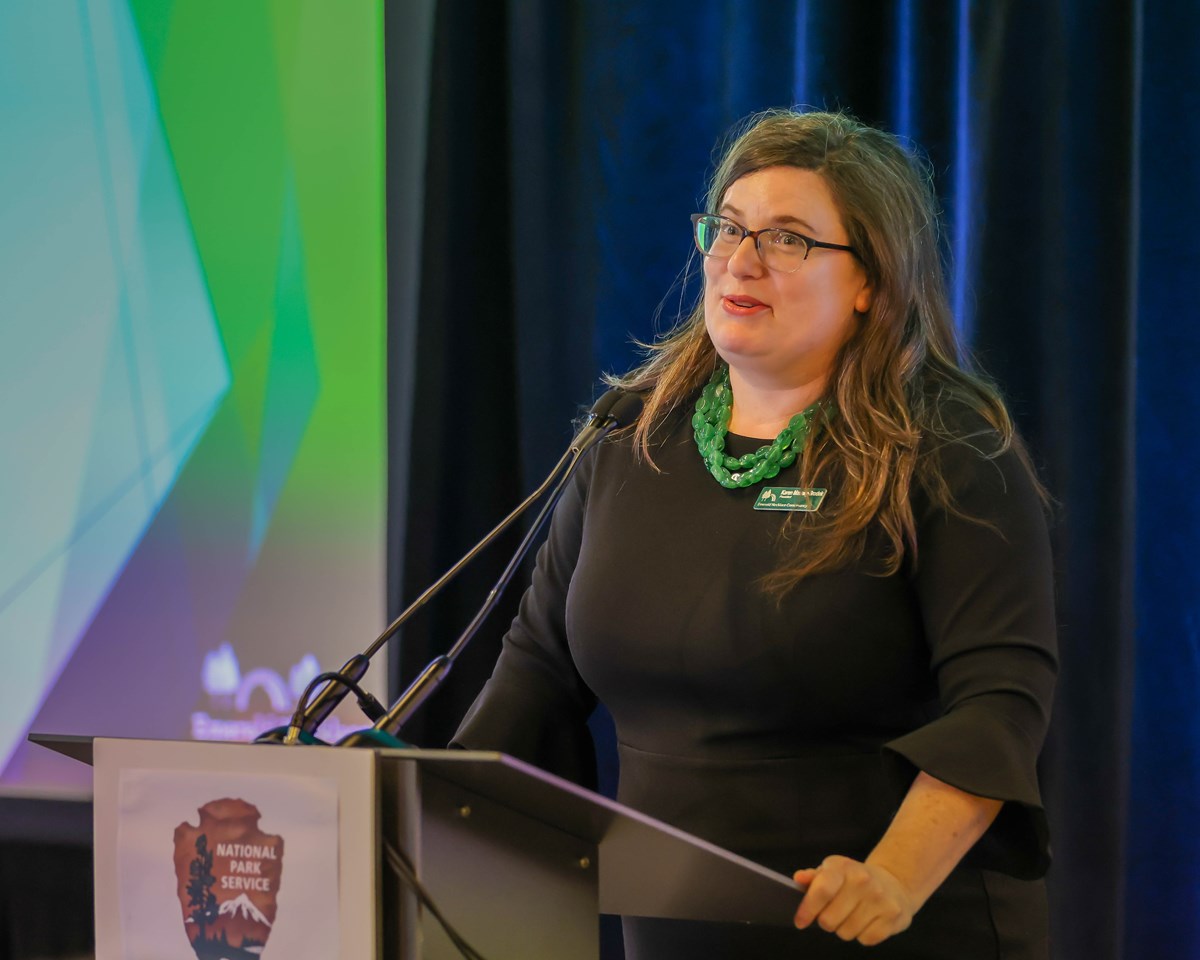 Abstract
"Shattuck Hospital, now slated for demolition, currently sits on park land, a site that was taken from the community in 1949 and over the years has joined other sites that reduced Franklin Park's free and public offerings to all by over 40%—roughly 200 acres of parkland that are not freely accessible to the public," said Karen Mauney-Brodek, President of the Emerald Necklace Conservancy. "The Commonwealth's proposal to simply replace the facility does not consider alternate sites that can better serve the planned users or Boston's climate goals. This is a once in a lifetime, win-win opportunity to relocate these important health services to where they can do the most good while returning parkland to the community."
Together with numerous community and civic organizations, the Emerald Necklace Conservancy lays out an opportunity for the development of the supportive services and housing for the formerly homeless from the proposed Franklin Park location in Boston to a nearby underdeveloped transit-accessible location following the planned demolition of the aging Shattuck Hospital. The proposal raises the importance of patient accessibility and greenspace by placing critical health services near public transportation and returning the current site to the original park use after seven decades.
Massachusetts Health and Human Services (HHS) has already announced that they will be moving the Shattuck Hospital inpatients to the Newton Pavilion at Boston Medical Center. Some of the existing services are proposed to remain in Franklin Park, along with construction of 75-100 units of supportive housing and other recovery services, without evaluating alternate options or sites. As a result, the Conservancy collaborated with Northeastern University on three studies over the last year to explore alternative sites for the services planned for the Shattuck Hospital site while returning 13 acres of lost parkland to the City of Boston. The study identified the more suitable underdeveloped 18-acre MBTA Arborway Yard Bus Facility nearby and also adjacent to the Emerald Necklace parks, Boston's largest park system. This alternate Commonwealth-controlled public property is superior in its proximity to public transportation and improved access to community services, and will offer:
a more accessible site for supportive services and the 75–100 housing units for the formerly unhoused, as proposed by HHS

eight acres for community-serving development, residential units and affordable housing

the opportunity to provide space for the MBTA's electric bus fleet

Continued direct access to Franklin Park
The Division of Capital Asset Management and Maintenance (DCAMM) intends to issue a request for proposals to develop a recovery campus including 75-100 housing units for the formerly unhoused on this former park land for a 99-year lease. A growing coalition of local organizations feels that this is a once-in-a-lifetime opportunity to restore parkland to Franklin Park and find a much better location for these services. Proximity to transit and other essential community services is key to the success of the housing effort and outpatient services – these must be placed in a location that optimizes these services.
Presenter
Karen Mauney-Brodek is President of Boston's Emerald Necklace Conservancy, working to restore and improve the Emerald Necklace's 1,100 acres for all. For 2022, she initiated planning with Frederick Law Olmsted National Historic Site and more than 100 local and national partners to spearhead Olmsted Now: Greater Boston's Olmsted Bicentennial, a season of collaboratively-generated offerings from April through October focused on parks as a platform for more equitable, vibrant and verdant neighborhoods. Other key Conservancy projects include efforts to restore lost parkland to Franklin Park (described in this presentation) and a major revitalization of Charlesgate Park in partnership with Charlesgate Alliance, public agencies and other partners. Karen is a board member of Preservation Massachusetts and served as a member of the Massachusetts Department of Conservation and Recreation Special Commission last year, which completed a report recommending improvements for the management and operations on behalf of state parks.
Prior to joining the Conservancy, Karen served as Deputy Director for Park Planning in the San Francisco Parks Department. She developed two public bond measures overwhelmingly approved by San Francisco voters providing over $400 million for parks. Prior to that, she was Chief of the Design Build Program in the Construction Division of the New York Department of Parks & Recreation, managing a $15 million program to select, design, and build or rebuild all or portions of 100 parks and playgrounds annually. She holds a bachelor's degree in Architecture from Columbia University and dual master's degrees in Architecture and City and Regional Planning/Urban Design from the University of California, Berkeley.