News
Date:
August 30, 2017
Karen Bradford Selected as New Superintendent of Arkansas Post National Memorial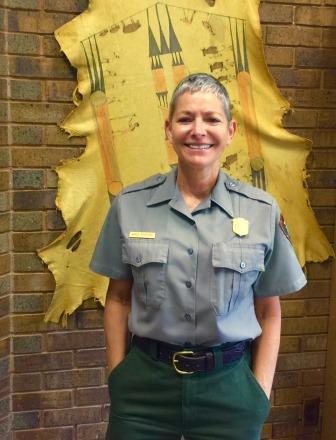 Karen Bradford, a 26-year veteran of the National Park Service, has been selected as the new Superintendent of Arkansas Post National Memorial in Gillett, Arkansas. She is currently the Chief of Visitor and Resource Protection and Fire Management at Buffalo National River and supervises the Midwest Region Ozark Communication Center, which serves as the dispatch center for multiple parks. She will begin her new assignment on September 3.

"We are pleased to welcome Karen as the superintendent of Arkansas Post" said Midwest Regional Director, Cam Sholly. "Karen brings a wide range of experience in managing park operations and a proven ability to build relationships. She will help the team at Arkansas Post continue on a positive trajectory."

Bradford has served in 11 national parks, including as acting Superintendent at Arkansas Post earlier this year and as acting Superintendent at Katmai National Park and Preserve, Aniakchak National Monument, and Alagnak Wild River.  Bradford has an Associate of Science degree and a certificate from the Park Ranger Academy at Walters State Community College in Morristown, TN.

"I am excited to transition from my law enforcement career into managing a park," said Bradford. "Arkansas Post is small in acreage but rich in historic and natural resources. I look forward to working with partners to protect these resources and share the park's incredible stories with the public."

Bradford enjoys home improvement projects, gardening, fishing, and horseback riding, and is looking forward to getting to know the community around Arkansas Post.
 
Battlefield Walks: Battle of Arkansas Post May 9 & May 23
Join Park Rangers for a short hike beginning at the Fort Hindman exhibit to the Rifle Pits to discuss one of Arkansas's largest Civil War battles. Hikes begin at 10 am and 2 pm. There is no charge and registration is not required except for parties of 10 or more. (870) 548-2207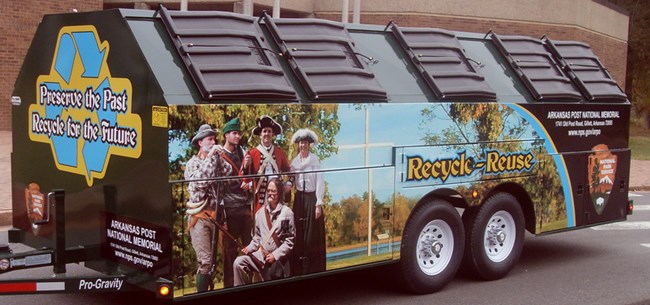 The Recycling Trailer is currently being repaired. A temporary trailer will operate near the park gate while this work continues. To inquire about a recycling program for your school or civic organization call the park, 870-548-2207.
Early Arkansas History Workshops for Educators
Arkansas Post occasionally hosts workshops for Arkansas educators interested in ADE approved Professional Development Training including two hours for Arkansas History. To schedule a Early Arkansas History workshop or learn more about upcoming workshops, contact Joe Herron 870-548-2207 or e-mail e-mail us
Last updated: December 11, 2018